Display all pictures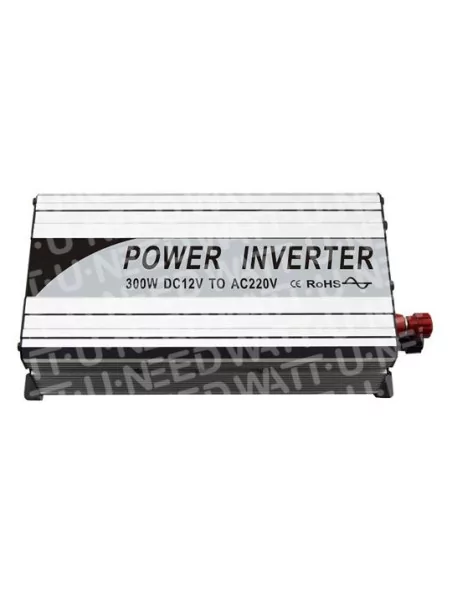 Converter Sunko 12V 220V 800W
SUNKO
More info
Converter SUNKO 12V 800W
Characteristics
1. Smart control MCU, high-end MOSFET, better performance and better protection.
2. Surge, low voltage, overheating, overload, short circuit, reverse connection protection.
3. With the smart LCD screen, shows the operating state of the inverter at all times.
4. With temperature-controlled cooling fan.
5. With USB 2.1A socket.
6. Gradual start function, increased loading capacity.
7. High work efficiency, low temperature at full load.
8. Aluminium alloy shell, heat-free.
---
Application
Can be widely used for solar energy system, wind energy system, refrigerator, refrigerator, air conditioning, water pump, engine, car, LED light, camera, fan, hairdryer, electric light, electric kettle, TV, CD player, cell phone, laptop, laptop, etc.
---
Characteristics
Model
SKH-800W-PSW12V
Nominal power
800 W
Continuous power
800 W
Peak power
1,600 W
Entry section
CC entry tension
12 V
CC operating voltage
10-15 V
CC low voltage protection
9.3 ± 0.5 V
Protection against CC surges
15.5 ± 0.5 V
Exit section
Exit wave form
Pure sine wave
Exit tension
220V-240V
Exit frequency
50 Hz ± 1%
Resting current
≤0.45A
Fuse
20A - 6
Transfer efficiency
≥93%
Buzzer Sound Alarm
Yes
Overload protection
Yes
Short circuit protection
Yes
Reverse connection protection
Yes (grilled fuse)
USB output voltage
DC 5V (USB 2.1A socket)
Cooling T ype
By smart cooling fan
Operating temperature
0 degrees Celsius -40 degrees Fahrenheit
Temperature protection
≥70 degrees Fahrenheit
Green LED flag
Green light (work)
Red LED flag
Red light (error protection)
Size
312 x 160 x 88 mm
Weight
3.0 kg