Display all pictures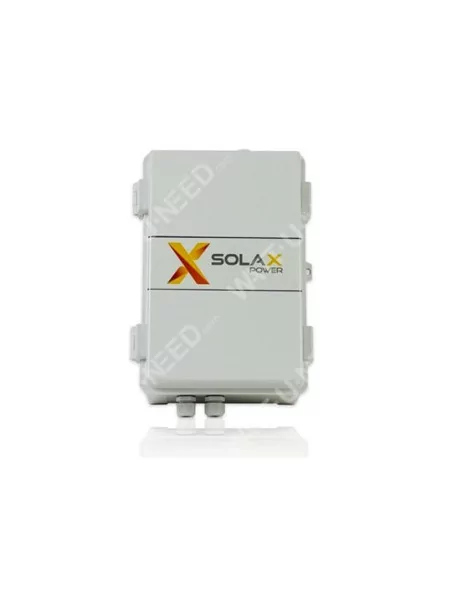 X1-EPS BOX Solax
Solax
More info
Solax EPS Box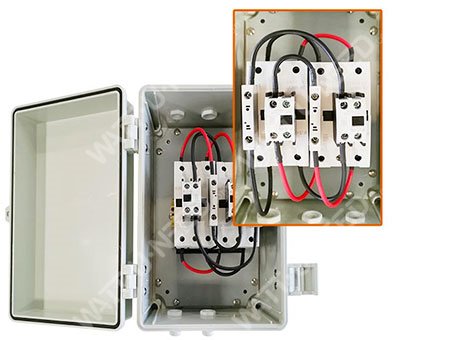 The EPS box is a Solax accessory to manage the EPS output of hybrid inverters. Thanks to the EPS box, its internal contactors manage the emergency network input (EPS) of Solax hybrid inverters in the event of a power outage in the public network. Later, when the public network returns, they are responsible for the secure closure of the EPS output.
The X-hybrid E inundor supports off-grid and off-grid modes. When the network is on, the inlent will have an output via the AC output, and it will have an output via the EPS output when the network is unavailable. The user can perform this function automatically with an external contactor installed.
---
Characteristics
Network
MAX. CA Entry Current (A)
63
AC rated voltage (V)
230
AC rated frequency (Hz)
50/60
EARNINGS PER SHARE
Current nominal EPS (A)
17
Rated power voltage (V)
230
Rated frequency EPS (Hz)
50/60
Load
Nominal charge output current (A), network mode
63
Nominal charge output current (A), EPS Mode
17
Nominal network voltage (V)
230
Nominal network frequency (Hz)
50/60
GENERAL DATA
Size (mm)
300x220x170
Packaging dimensions (mm)
403x263x230
Weight (kg)
3Kg
Operating temperature range (C)
-10 -50
Degree of protection
IP20
Standard warranty
1 year old
Data sheets and documentation
Product Reviews
Number of Reviews : 2
Average Grade : 5 /5
B. Alice
the 21/08/2020
5/5
j'attends de recevoir le produit pour juger!
A. Anonymous
the 19/04/2020
5/5
Conforme à la description.