Display all pictures
Hybrid inverter WKS Evo Circle 5.6 kVA 48V
WKS
More info
The WKS EVO Circle is equipped with an MPPT solar charge controller that maximizes and regulates the DC power of the solar panel to charge your battery park.
Transformerless design enables reliable power conversion in a compact form factor. The new generation of WKS has a built-in Wi-Fi function, mobile monitoring can be done through mobile apps. The data can be viewed and saved in the inverter, which is convenient for tracking the operating status of the inverter. It also supports USB On-The Go feature for easy rewriting of internal settings, data downloads, and software updates.
---
Three RGB light effects
• Circular scrolling: Fast scrolling of the color of your choice in a continuous circular motion.
• Wheel: Illuminates with twinkling lights in the color of your choice.
• Chasing: Illuminate the color of your choice from top to bottom in the circle.
---
3 operating modes
• Solar priority
• Rescue
• Solar and grid


- Adjustment of the charging current of the batteries
- Ability to limit or prohibit the load via the network
- Input voltage from 110 to 280V (useful for fluctuating networks)
- Economy mode (limitation of self-consumption)
- Fine tuning of battery charging characteristics
- Automatic restart in case of overload and over-temperature
- Possibility to limit battery discharge in order to preserve their lifespan
- Return voltage in configurable battery mode
- Low battery safety
---
Multi-energy power supply
Example: for a consumption requirement of 3kW, you can have a configuration:
1 kW supplied by solar energy
2 kW supplied by batteries
This multi-power supply technique makes it possible to greatly reduce the battery park and extend its life.
This inverter accepts up to 6000 Wp of photovoltaic panels, and can connect to the grid or another renewable energy source if solar production is insufficient.
Applications:
Residential, commercial and telecommunications
Areas where electricity supply is unstable
Areas that are not connected to the grid
---
Use in back-up mode

It is possible to use the inverter as a "back-up", without photovoltaic panels. In this mode, the UPS will perform the role of UPS, to protect your devices from network outages.
The inverter thus protects computers and audio-visual equipment, or any other sensitive load by providing a stable current. It guarantees uninterrupted power supply to consumers.
The electricity produced from these pure sine inverters is stable.
Possibility to protect only one or more rooms of your house through the distribution box.
---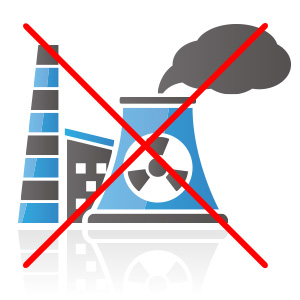 Off-grid use
In this configuration, the inverter uses the panels to power consumers and to charge the batteries when the sun is present. The inverter draws current from the batteries to ensure the distribution of energy at night.
There is the possibility of adding a generator set on the AC input of the inverter to ensure a backup power supply.
---

Use in hybrid mode
The inverter takes power from the grid only if the batteries are empty and the solar production was not sufficient to cover the consumption.
The inverter never re-injects current into the power grid.
As with the "back-up" mode, it is possible to connect only part of your home installation to the inverter. Consumers connected to the inverter will always be powered, even in the event of a power outage. In addition, these consumers will be fed for free!
---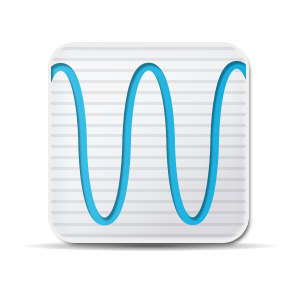 Pure Sinus Converter
The WKS is a pure sinusoidal voltage (pure sine) inverter that reproduces a current of similar quality to that of the public grid. It can be used to power all types of device.
---
Maximum charging current of 120A
The WKS incorporates an MPPT load controller developing a maximum charging current of 120A
---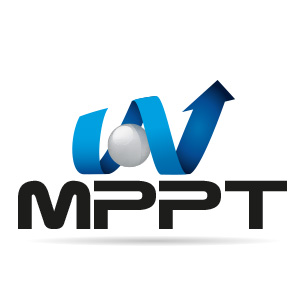 MPPT Regulator
The WKS also has MPPT (Maximum Power Point Tracking) technology, that is, it is constantly looking for the maximum power point, which makes it possible to get the best performance from photovoltaic panels. In addition to providing an increase in energy to an installation, it optimizes battery charge and extends their lifespan. It scans the voltage of the panel to find the maximum power output point and is able to adapt the voltage provided by the panel to align with the voltage that the battery can receive.
---
Possibility of choosing the operating mode via timer


You can determine how your device works with a timer. Set a time slot yourself in the settings.
With this setting, you set the priority of the output source of your inverter to, for example, choose to recharge your batteries during off-peak hours.
---
Software
WatchPower 1.14
---
Characteristics
Model
Rated power
5600VA/5600W
Entrance
AC input voltage
170-280 VAC (for personal computers)
Selectable voltage range
90-280 VAC (for household appliances)
Frequency range
50Hz/60Hz (automatic detection)
Exit
AC voltage regulation (Batt. mode)
230 VAC +/- 5
Overload capacity
5s@>/=150% charge;10s@110%~150% charge; 100ms @ >/=200% charge
Yield (peak)
93%
Transfer time
10 ms (for personal computers); 20 ms (for household appliances)
Waveform
Pure sine wave
AC output voltage
24.3A
Battery
Battery voltage
48 VDC
Floating charging voltage
54 VDC
Overload protection
66 VDC
Solar charger and AC charger
Type of solar charger
MPPT
Maximum power of the PV generator
6000W
MPPT range at operating voltage
120~430VDC
Maximum voltage of the open circuit of the PV
450VDC
Maximum solar charging current
120A
Maximum AC charging current
120A
Physics
Dimension, D x W x H (mm)
140x295x468
Net weight (kgs)
11.0 12.0
Communication interface
USB/RS232/RS485/Wifi/Dry Contact
Usage environment
Humidity
5% to 95%a Relative humidity (non-condensing)
Operating temperature
From -10°C to 50°C
Storage temperature
From -15°C to 60°C
Product Reviews
Number of Reviews : 4
Average Grade : 3.5 /5
A. Christophe
the 23/09/2022
5/5
très bien
M. Damien
the 08/09/2022
4/5
Onduleur reçu ce jour pas encore mis en service mais l'esthétique me plaît bien.
M. M
the 02/03/2022
4/5
1111
R. Theo
the 04/12/2021
1/5
Ne marche meme pas correctement , ne produit rien par temps nuageux enfin bref 0 pourtant vu le prix ca devrait marché
Specifications
| | |
| --- | --- |
| Voltage | 48V |
| Weight | 12 kg |
| Inverter power | 5600 VA |