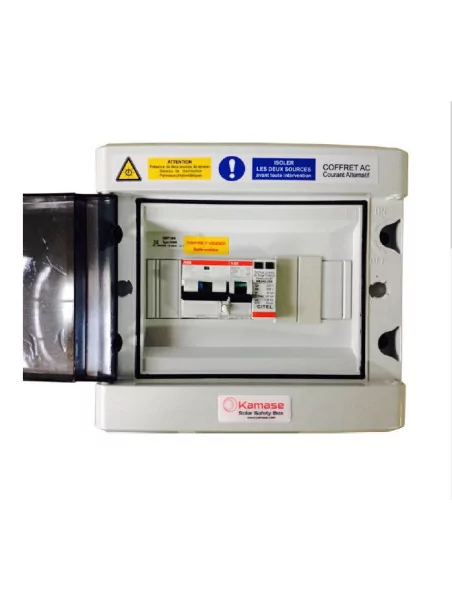 3kWc Single Phase lightning protection
Kamase
More info
Cut-out and protection box specifically designed for residential photovoltaic systems of 3kWc:
• AC single phase 3kWc box equipped with ABB 30mA differential circuit-breakers High Immunity. It is quick and convenient to install because it is equipped with Wago spring terminals that facilitate connection to the inverter and the AC cable. An AC single-phase AC surge arrester and circuit breaker ensure the protection of the installation. (Ref: AC20-APR)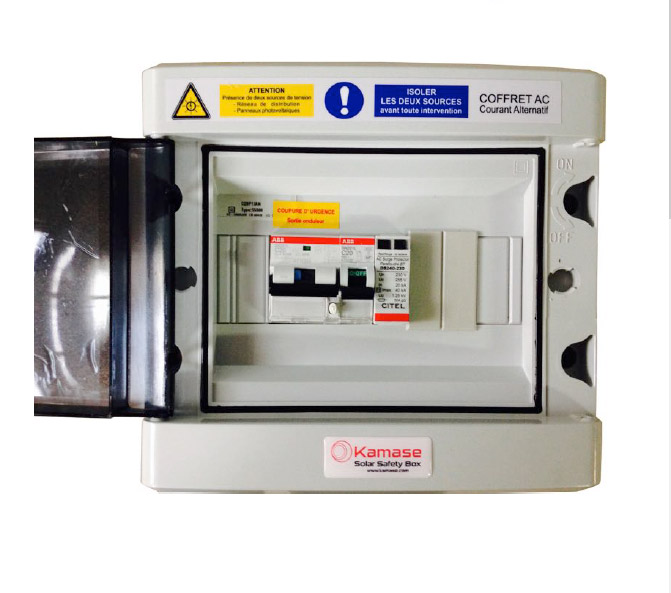 Complies with C15-712-1


Dimensions:

8 modules L215xl238xP118mm
Protection sign: IP 65 Outdoor Installation.
Include:

• Spring terminals 10 to 16mm2 for easy connection.
• Cable gland assembly.
• Single-line diagram
• Labeling according to UTE standards
• Individual cardboard packaging
Data sheets and documentation