Self-consumption / reinjection kit 8 panels 3.5 kVa without storage and installation in Belgium
This complete kit includes
8xPNG

Solar Solar panel 410Wp PNGMH54-B8 Full Black
1xSofar Solar single-phase inverter
3.5 kVA - 3.6KTLM-G3
1xFixing kit for
tiled roof
1xSolar cable
2X4mm² with Type MC4 (sold by the meter - 20m)
1xEarth cable
6mm² - 20m
1xSchneider circuit breaker
mono 16A
1xSmall materials package
(tubes, fasteners, ...) in Belgium
1xLabour for electrical installation in Belgium
1xCommissioning
in Belgium 1xCommissioning
in Belgium 1xFitting
- labour Belgium
100% secure payments
This kit includes
8X

Sunpro Power M10 430Wp Solar Panel SPDG430-N108M10

1X

Single-phase inverter Sofar Solar 3,6kVA - 3.6KTLM-G3

1X

Tile roof mounting kit

1X

2X4mm2 solar cable with Type MC4 (sold by the meter - 20m)

1X

Earth cable 1x6 mm2 20m

1X

Schneider mono 16A circuit breaker

1X

Installation - labour Belgium

1X

Commissioning in Belgium

1X

Electrical installation labour in Belgium

1X

Small equipment package (tubes, fasteners, etc.) in Belgium

1X

Administrative procedures : CWAPE - GRD - SOCOTEC
Select products from the sections below
Control your energy?
Our All-in-One Kit with installation in Belgium, for carefree energy autonomy!
The basic kit includes 8 solar panels, 1 Sofar Solar 3.5 kVA inverter. It is equipped with a default tile roof mounting system in portrait orientation. All the essentials are included, such as cables and connectors for electrical installation. What's more, the installation package is included, offering a turnkey solution for a complete solar installation.

The final price is subject to change, depending on the type of roof, cable lengths, travel costs, etc.

VAT, too, will be reduced from 21% to 6%.
We advise you to ask us for a quote
All we need is the following information
Your exact address.
The consumption you would like to cover (or annual electricity bill).
The type of roof cladding
The type of electricity meter: single-phase or three-phase (or a photo of the meter if you don't know)?
You can send this to info@wattuneed.com
One of our sales representatives will contact you shortly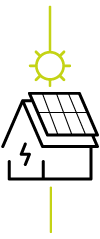 Solar panels
The basic panel selected for this kit has been chosen according to our supplies.
You'll find the panel's characteristics on its product sheet in the panels category.


Sofar Solar 3.5 kVA single-phase inverter
Discover SofarSolar's brand new G3 single-phase inverter, the SOFAR 3.6KTLM-G3, specially designed for residential PV systems. With its elegant, IP65-rated design and natural cooling for silent operation, this inverter is the ideal option for small residential installations.

Equipped with two MPPT trackers and an integrated I-V curve scan function, it manages even complex installations, with shading issues or varying roof orientations. A WiFi key is included for easy connection to the SofarSolar monitoring portal.

The inverter boasts a maximum efficiency of 98.4%, thanks to a precise real-time MPPT algorithm for optimum operation. It features a wide input voltage range to suit a variety of configurations.

Versatile and economical, this inverter offers great placement flexibility thanks to its IP65 certification. Installation and maintenance are simplified thanks to the "Plug & Play" connection, and you have a choice of interface: Wi-Fi, RS485 or GPRS. The LCD display and LEDs make monitoring easy.

What's more, a zero export function is available as an option, enabling you to maximize your self-consumption. For reduced maintenance costs, the detachable cover and stainless aluminum covers simplify installation.

Finally, this inverter features intelligent grid management, with reactive power capacity, auto power reduction in the event of over-frequency and remote control of the active/reactive power limit.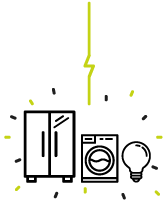 Data sheet
Inverter power

3500 VA

Type of need

Kits with installation in Belgium

Battery storage

Without storage

Wind turbine

Without

Number of panels

8 panels

Mains re-injection

With
Specific References
UPC

768563818561

EAN13

0768563818561