Kit Garden Power 1600W
This kit includes
4x

Omnis Cortex NT3 Series Solar Panel 425 Wp OP425M54-NT3-BF

2x

Ultraground System - Ground fastening system for two panels

1x

AC connector for Hoymiles micro-inverter

1x

AC female connection end cap Hoymiles

1x

ZJBENY AC 16A/20A25A 230V Lightning Box

1x

DTU-PRO Hoymiles Data Transfer Units

15x

H05RR-F 3G 2,75mm² - 1m supple cable

4x

copy of Micro inverter 400VA Hoymiles HM-400
100% secure payments
Select products from the sections below
Revolutionise your energy with ease
Discover our solar kit, which offers a practical and quick solution for enjoying the benefits of solar energy outdoors. Our kit is designed to be simple, allowing you to install it quickly, without the need for additional tools.
Choose the Ultraground system, the ideal solution for mounting photovoltaic panels without drilling or masonry work on all types of ground. It's economical, easy to install and windproof.
Our scalable solution means you can develop your solar array at your own pace, according to your needs and budget. Take advantage of this opportunity to switch to solar energy without hassle or complication.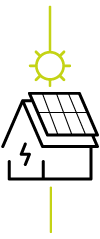 Solar panels

Omnis Cortex Type-N Bifacial Cell 425 Wp
More Energy, Less Cost : This module exploits the light on both sides of each cell, increasing energy production by up to 30% thanks to its innovative bifacial surface.
Durability Guaranteed :  30-year service life and 20-year performance guarantee.
Unrivalled Performance : N-type cells have greater efficiency (fewer losses) due to their manufacturing method. They offer higher potential yields than p-type cells (traditional) because of their structure and properties, such as temperature changes and less sensitivity to degradation over time.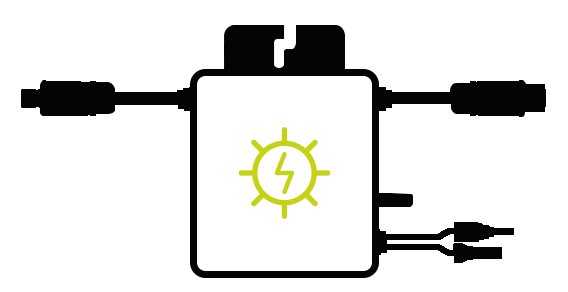 Hoymiles HM400 Microinverter

Hoymiles HM400 microinverters are the ideal solution for photovoltaic installations, whether residential or commercial solar systems. Unlike traditional central inverters, Hoymiles microinverters are designed to deliver optimum performance on a panel-by-panel basis.


Individual monitoring for maximum efficiency
Each Hoymiles HM400 microinverter is connected to a specific solar panel, allowing precise monitoring of the performance of each module. Even if one panel is partially shaded or malfunctions, this does not affect the energy production of the other panels, ensuring maximum efficiency of your solar system.

Guaranteed reliability and longevity
Microinverters are designed to be robust and reliable, with an expected lifespan of several years. You can rely on their long-lasting performance to maximise the return on your solar installation investment.

Maximise your solar energy production
They optimise the performance of each individual solar panel, resulting in maximised overall energy production from your solar system. Make the most of your solar installation with this advanced technology.

Remote monitoring for peace of mind
They are equipped with remote monitoring capabilities, allowing you to track the performance of your solar system in real time via a user-friendly mobile app or intuitive website.

Easy, secure installation
Microinverters are easy and safe to install. They eliminate the risks associated with high voltage in solar installations, because DC voltage is converted to AC voltage at each solar panel.

Guarantee for your peace of mind
We're proud to offer strong warranties for Hoymiles HM400 microinverters, so you can enjoy your solar system with confidence.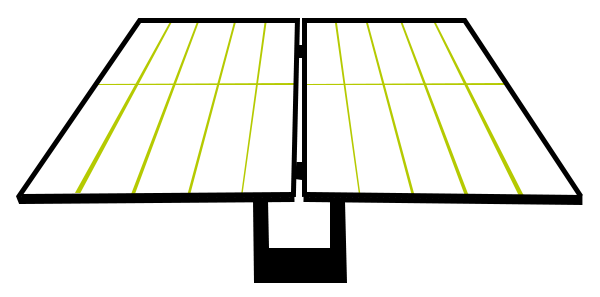 Ultraground System

Discover our brand new, ultra-fast, ultra-simple and compact floor-mounting system.



Universal adaptability: Compatible with panels of all sizes, with a maximum width of 1150 mm.

Simplified administration: no administrative formalities required, thanks to a ground height of less than 1.80 m.

Optimum use of space: Installation in portrait mode for minimum footprint.

Hassle-free installation: No need to drill holes in the ground or carry out special masonry work.

Suitable for all types of ground: Compatible with all types of ground.

Data sheet
Inverter power

- de 1000VA

Output Kit voltage

230V

Type of need

Self-consumption

Battery storage

Without storage

Wind Turbin

Without

Number of panels

2 panels

Grid reinjection

With
Specific References
UPC

768563816024

EAN13

0768563816024