Display all pictures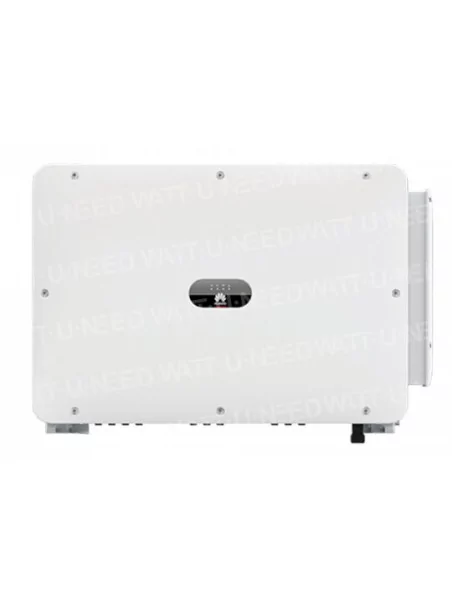 Onduleur Huawei SUN2000-100KTL-M1
Huawei
More info
Huawei SUN2000-100KTL-M1
Huawei offers state-of-the-art Smart PV solutions that leverage more than 30 years of expertise in digital information technology. By integrating AI and Cloud, Huawei also integrates many of the latest ICT technologies with PV for optimal energy production, making the solar power plant extremely efficient, safe and reliable through intelligent operating and maintenance functions and a distribution network to support capacity and lay the groundwork for solar energy to become the main source of energy.
Solar Cells TypeHuawei, winner of the last Intersolar Award at the Intersolar 2019, has created an ideal product for large commercial facilities: SUN2000-100KTL-M1.
This device ensures safe, efficient and reliable management of your photovoltaic system, which is combined with a series of technical features that make it one of the smartest large inverters on the market.

Intelligent
The Huawei SUN2000-100KTL-M1 inverter intelligently monitors up to 20 channels individually and performs a quick analysis of defects. The smart I-V Curve Diagnosis tool can create a complete, automated report at the click of a button. This allows you to get an overview of individual channels and expose possible errors. The implementation of 10 MPPT reduces channel lag, as differences in module orientation can be better optimized.

Effective
Maximum yield 98.8%. European return 98.6% @480Vac
Making max. 98.6%, European return 98.4% @400VAc
10 MPPT for multi-purpose adaptations to different types of modules or different quantities built with different alignments
Safe
The inverter Huawei SUN2000-100KTL-Mi have a degree of IP66 protection so it can be installed indoors as well as outdoors, sheltered from flammable materials and not under the direct effect of the sun.

Reliable
The designis fuse-free, but instead uses a RCMU, or Type II surge protection unit for direct and alternative current.
---
The benefits of the Huawei SUN-2000-100KTL-M1
---
Smart PV Management System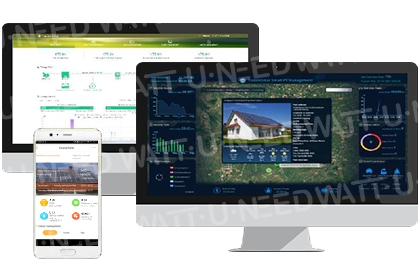 Simple commissioning by mobile app
Automatic detection of system equipment
Save your installation by analyzing any device

Illustration of energy flow
Real-time data anytime, anywhere
Saving performance data

Physical and logical layout of modules
Module-level performance management
Smart I-V Diagnosis
---
Characteristics
Performance

Maximum return.

98.8% -480V, 98.6% -380V / 400V

Weighted European energy efficiency

98.6% -480V, 98.4% -380V / 400V

Entry

Maximum input voltage

1000 V

Maximum input current by MPPT

26 A

Max. Short-circuit current by MPPT

40 A

Start-up tension

200 V

MPPT Operating tension

200 V - 1,000V

Nominal input voltage

720 V '480 Vac, 600 V '400 Vac, 570 V '380 Vac'

Number of entries

20

Number of MPP trackers

10

Output

Active power nominal CA

100,000 W

Max. Ac Apparent Power

110,000 VA

Max. Active Power CA (cos- 1)

110,000 W

Nominal output voltage

480 V/ 400 V/ 380 V, 3W

AC network rate rate

50 Hz / 60 Hz

Nominal output current

120.3 A '480 V, 144.4 A '400V, 152.0 A '380V'

Max. Current exit

133.7 A '480 V, 160.4 A '400 V, 168.8 A '380V'

Adjustable power factor

0.8 captivating ... 0.8 inductive

Total harmonic distortion max.

3%

General data

Dimensions (L x H x P)

1035 X 700 X365

Weight (including mounting support)

90 kg

Operating temperature range

-25C - 60C

Cooling

0 - 100%

Protection index

IP66

Nocturnal consumption

3.5 W
Specifications
| | |
| --- | --- |
| MPPT/PWM | MPPT |
| Maximum PV input voltage | 1100 V |
| Weight | 90 kg |
| Power | 100000 W |
| Nombre de MPPT | 10 |
| Max. current | 26 A |
| Width | 1035 mm |
| Height | 700 mm |
| Thickness | 350 mm |
| AC output rated power | 110,000 VA |