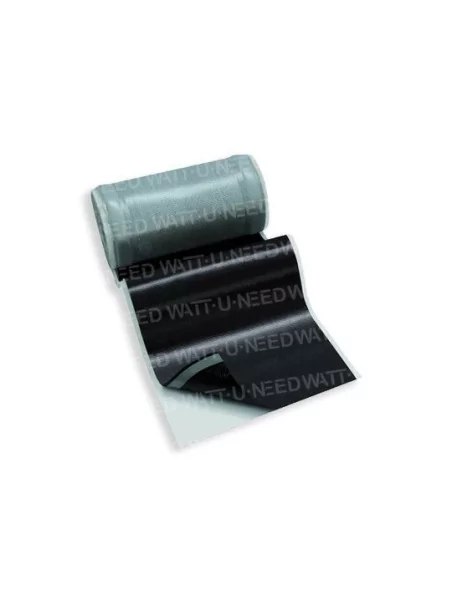 WAKAFLEX 140 mm Anthracite
More info
WAKAFLEX 140 mm
WAKAFLEX® is a lead-replacement connection: chimneys, roof windows, raised masonry, skylights, etc. The connection has a long lifespan, is ecological and universally used (flat and wavy tiles).
Technical data
Polyisobutylene (GDP) material of superior quality with adhesive strips, armed with a stabilized and flexible aluminum lattice.
The self-vulcanizing properties of the material make welding and bonding products redundant.
Dimensions: 5m x 140mm roll
Benefits
ENVIRONMENTALLY FRIENDLY:
WAKAFLEX® does not contain lead, but is manufactured in GDP (polyisobutylene) 100% recyclable and is safe for the environment and health.
UNdformABLE AND DURABLE WEATHER-RESISTANT:
The metal frame stretches to the edges. The connection of the material remains therefore always rigid, so that the wind has no chance of slipping underneath.
UNIVERSAL USE:
WAKAFLEX® is suitable for all types of tiles (flat, wavy)
AESTHETIC EFFECT:
Tests have shown that WAKAFLEX® retains its color to the maximum.
TIME SAVING:
The implementation is done without special tools (a pair of scissors and a roll is enough): this makes superfluous any product of heating, welding and bonding, thanks to the properties of vulcanization!
Data sheets and documentation