Display all pictures
AGM battery Ultracell 12V 12Ah
Ultracell
More info

" AGM battery Ultracell 12V 12Ah "
This new type of sealed battery uses "absorbed glass mat batteries" technology. This technology uses a thin sheet of boron-silicate fiber between the lead plates in the battery .This thin sheet is soaked with electrolyte (70% water and 30% acid).
---
Advantages
AGM batteries have many advantages compared to conventional lead-acid batteries and gel batteries :
They are maintenance free, weatherproof.
No gas release, shock resistant.
Low self-discharge : 1 to 3% per month (unlike a normal lead acid battery which is discharged very quickly if not used sometimes).
Life is increased therefore the purchase price is profitable over time, not to mention the performance gain.
As the electrolyte is soaked into the fiber it can not sink even in case of breakage of the battery box, thus even the transport is much easier and safe. With no liquid, GM foods are not very sensitive to the damaging effects of frost.
For solar applications, the AGM are ideal : no maintenace, no gas release, conventional loading rates which then allows to use any standard charging system, minimum maintenance during the winter.
---
Specifications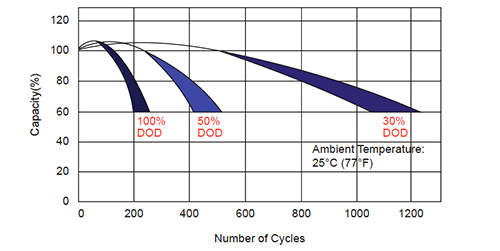 Data sheets and documentation
Product Reviews
Number of Reviews : 9
Average Grade : 4.9 /5
A. Anonymous
the 17/05/2021
5/5
Ras.
A. Anonymous
the 03/11/2020
4/5
le produit est bien, la livraison ne l est pas
A. Anonymous
the 21/08/2019
5/5
Très bon service. Merci
A. Anonymous
the 12/03/2019
5/5
nickel
A. Anonymous
the 01/11/2018
5/5
très bon produit
A. Anonymous
the 30/03/2018
5/5
batterie qui tien bien la charge et rechargeable pour de nombreux cycles.
A. Anonymous
the 10/01/2018
5/5
batterie compacte moins cher du web fdp compris
A. Anonymous
the 08/11/2016
5/5
Envoie rapide, tres bien, merci ....
A. Anonymous
the 05/07/2016
5/5
Elle est arrivée chargée. Bien emballée.
Specifications
| | |
| --- | --- |
| Voltage | 12V |
| Technology | Agm |
| Battery capacity | 12Ah |
| Weight | 3,6 kg |