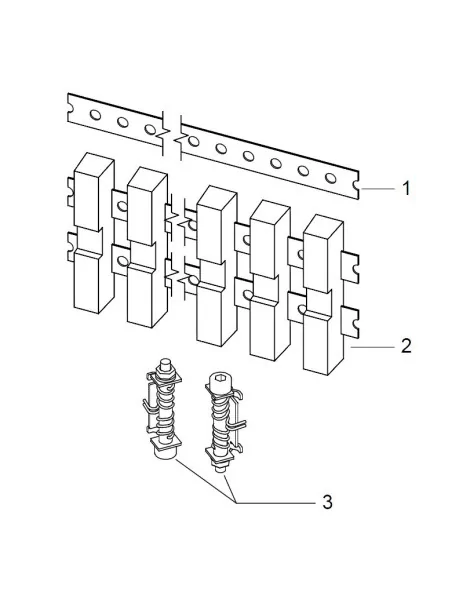 Zinc anodes SQFlex
Grundfos
More info
For additional protection, for example if the chlorine content exceeds 500 ppm, zinc anodes can be used. Sacrificial anodes are placed on the outside of the pump and motor as protection against corrosion. The number of anodes required depends on the pump and motor in question.

Includes: 2 x 6 anodes with clips.
Diameter when fitted: 125 mm.
Minimum borehole diameter: 127 mm (5").
Data sheets and documentation