Stand-alone 2-panel 800VA kit with storage
This complete kit includes
1xPNG

Solar Panneau solaire 410Wc PNGMH54-B8 Full Black
1xConvertisseur
Victron Phoenix VE.Direct 12V - 500VA
1xSolar
regulator
SRNE MA Series 12/24V 30A MA2430N15
1xSolar
cable
2X4mm² with Type MC4 (sold by the meter - 15m)
1xGEL Ultracell
battery
12V 200Ah

2xBattery cable

2x16mm² - 2m
100% secure payments
This kit includes
2X

Sunpro Power M10 430Wp Solar Panel SPDG430-N108M10

1X

Converter Victron Phoenix VE.Direct 12/24/48V - 800VA

1X

Earth cable 1x6 mm2 20m

1X

2X4mm2 solar cable with MC4 type (sold per metre)

1X

Double type MC4-like connector male & female

2X

Battery cable 2x16mm2 - 2m

1X

25mm² battery cable with pods

1X

Fuse box for battery - Coffret avec fusible pour batterie -125A

1X

Solar controller SRNE MA Series 12/24V 30A MA2430N15

2X

Ultracell GEL battery 12V 200Ah
Select products from the sections below
Boost your energy!
The solar power trio: our complete kit with panel, battery and Victron inverter!
The basic kit includes 2 solar panels, 1 Victron Phoenix 800VA inverter, 1 GEL Ultracell 200Ah battery, a 30A MPPT regulator.
This kit can power equipment such as LED lamps, TVs, laptops, small fridges, phone chargers, fans, etc. However, it's important to monitor your power consumption to avoid exceeding the capacity of the battery and inverter.
All our kits are configurable. In the options you can click on the product to choose another model or change the quantities to adapt the kit to your needs.
You can also see details of the products you have chosen directly below the price.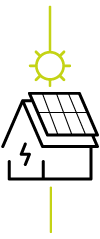 Solar panels
The basic panel selected for this kit has been chosen according to our supplies.
You'll find the panel's characteristics on its product sheet in the panels category.

Converter Victron Phoenix VE.Direct 24V - 800VA
The Victron Phoenix VE.Direct 24V - 800VA converter is a high-quality piece of electrical equipment designed to meet the needs of mobile and stationary applications, offering a reliable and efficient power conversion solution. Manufactured by the renowned Victron Energy, this device embodies excellence in performance and durability.

Featuring a compact, rugged design, the Victron Phoenix VE.Direct is ideal for use in demanding environments. Its sturdy aluminum casing provides protection against shock, vibration and external elements, while its compact size makes it easy to install. The unit is designed to operate at 24 volts input voltage, making it ideally suited to solar systems, recreational vehicles, boats and similar applications.

The 800VA output power ensures efficient energy conversion, providing a stable power supply for a variety of appliances and equipment. Whether you need to recharge batteries, operate sensitive electronic devices or keep critical systems running, this converter offers a constant, reliable source of power.

A notable feature of the Victron Phoenix VE.Direct is its VE.Direct interface, which enables easy communication with other Victron equipment and real-time monitoring of electrical performance. This connectivity makes it easy to monitor energy consumption and manage your system.

What's more, this converter is designed to be energy-efficient, with high efficiency reducing energy losses during conversion. This translates into more efficient use of your power source and longer battery life.

The Victron Phoenix VE.Direct 24V - 800VA is therefore a wise choice for anyone looking for a high-quality energy converter to power their electrical appliances in a wide range of situations. It combines performance, durability and efficiency to meet the needs of demanding users, offering a reliable source of power whether living off-grid, sailing at sea or traveling in an RV.





GEL Ultracell 12V 200Ah battery
Ultracell 200Ah batteries are the epitome of reliable energy storage. Designed to meet the most demanding requirements, they offer a capacity of 200 ampere-hours, ensuring constant power in a variety of applications.

These sealed lead-acid batteries are synonymous with peace of mind, as they require no regular maintenance. Their sturdy design guarantees exceptional service life, while maintaining stable performance over long periods.

Ultracell 200Ah batteries are versatile, suitable for a wide range of uses, including energy storage systems, stand-alone solar applications, uninterruptible power supply (UPS) systems, telecommunications, electric vehicles, and many others.

Whether you need a reliable power source for your home, business or specialized project, Ultracell 200Ah batteries are ready to meet your needs. Choose quality and durability with Ultracell, and make sure your power supply remains stable, wherever you need it. Choose peace of mind with Ultracell 200Ah batteries.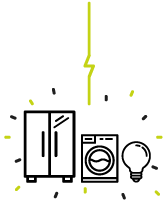 Data sheet
Inverter power

- de 1000VA

Kit output voltage

230V

Type of need

Garden / Garden's hut

Battery storage

With storage

Number of panels

2 panels

Voltage

230V

Battery

Kit with battery

Mains re-injection

off-grid
Specific References
UPC

768563820687

EAN13

0768563820687