Display all pictures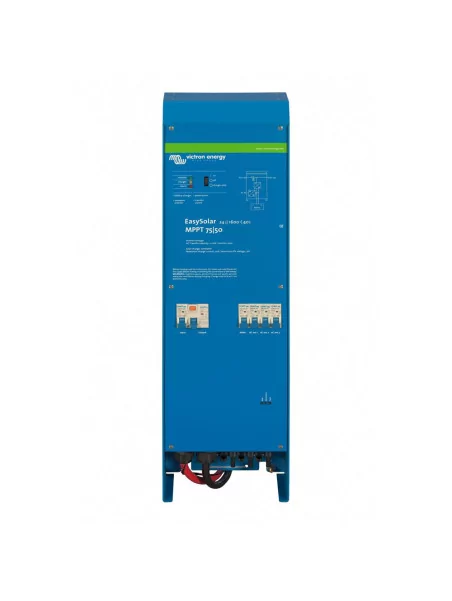 Victron EasySolar 12/1600/70 - 24/1600/40
Victron energy
More info
" EasySolar 12 V and 24 V: the all-in-one solar energy solution "
An all-in-one solar energy solution:

The EasySolar combines a solar charge controller, charger/converter and AC distribution in a single case. This product is easy to install, with minimal wiring.
Solar charge controller: BlueSolar mppt 75/50 and 100/50

Up to three chains of PV panels can be connected to three sets of PV mc4 connectors. (PV-ST01).
The converter/ charger: MultiPlus Compact 12/1600/70 or 24/1600/40

The charge controller and MultiPlus Compact converter/charger share CC battery cables (included). Batteries can be charged by solar energy (BlueSolar) and/or by AC power (converter/charger) from the public grid or from a generator.
---
Distribution AC

The AC distribution consists of one RCD (30 mA/16 A) and four AC exits protected by two 10A circuit breakers and two 16A. An output of 16 A is controlled by the AC input: it will only be switched on if an AC source is available.
---
PowerAssist

PowerAssist's unique technology protects grid or generator power from the risk of overload by adding additional converter power if necessary.
---
Unique solar application software

Several software (Assistants) are available to set up the system for multiple applications that are autonomous or interacting with the network. Please see http://www.victronenergy.nl/support-and-downloads/software/
---
Technical features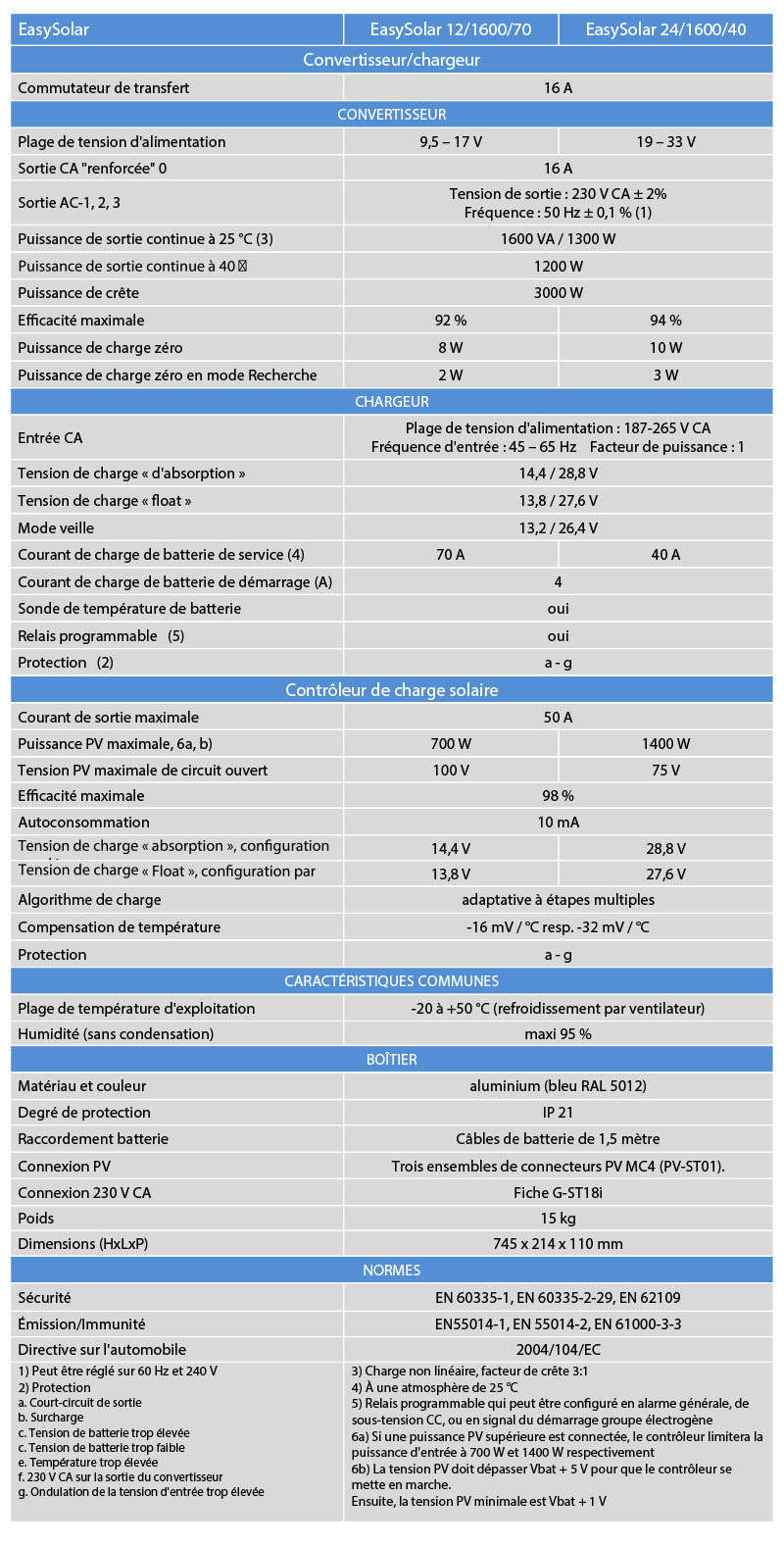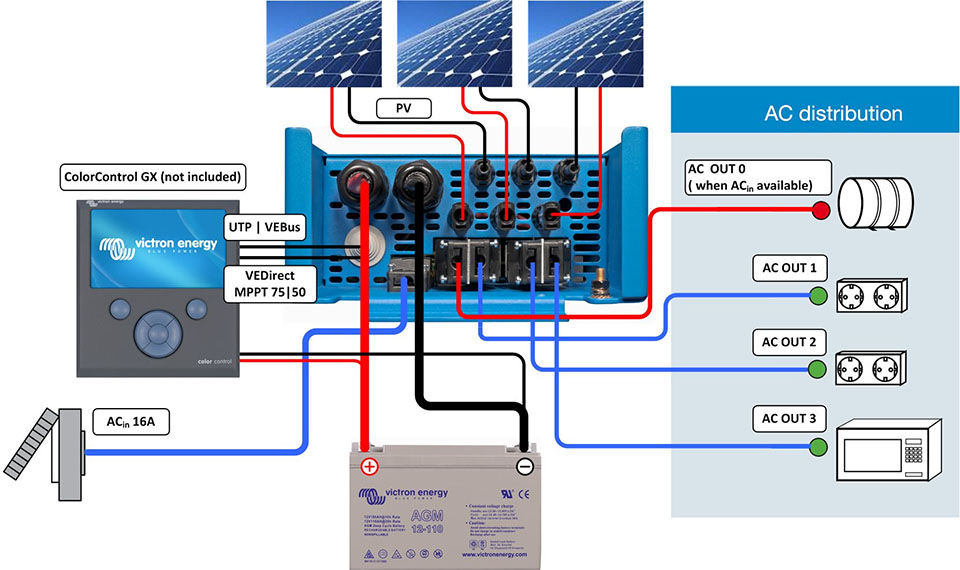 Data sheets and documentation
Specifications
| | |
| --- | --- |
| Charge power | 70A |
| Voltage | 12V / 24V |
| Power | 1600 VA |
| Monophasé / Triphasé | Triphasé |