Display all pictures
Monocrystalline solar panel 12V 100pw
wattuneed.com
More info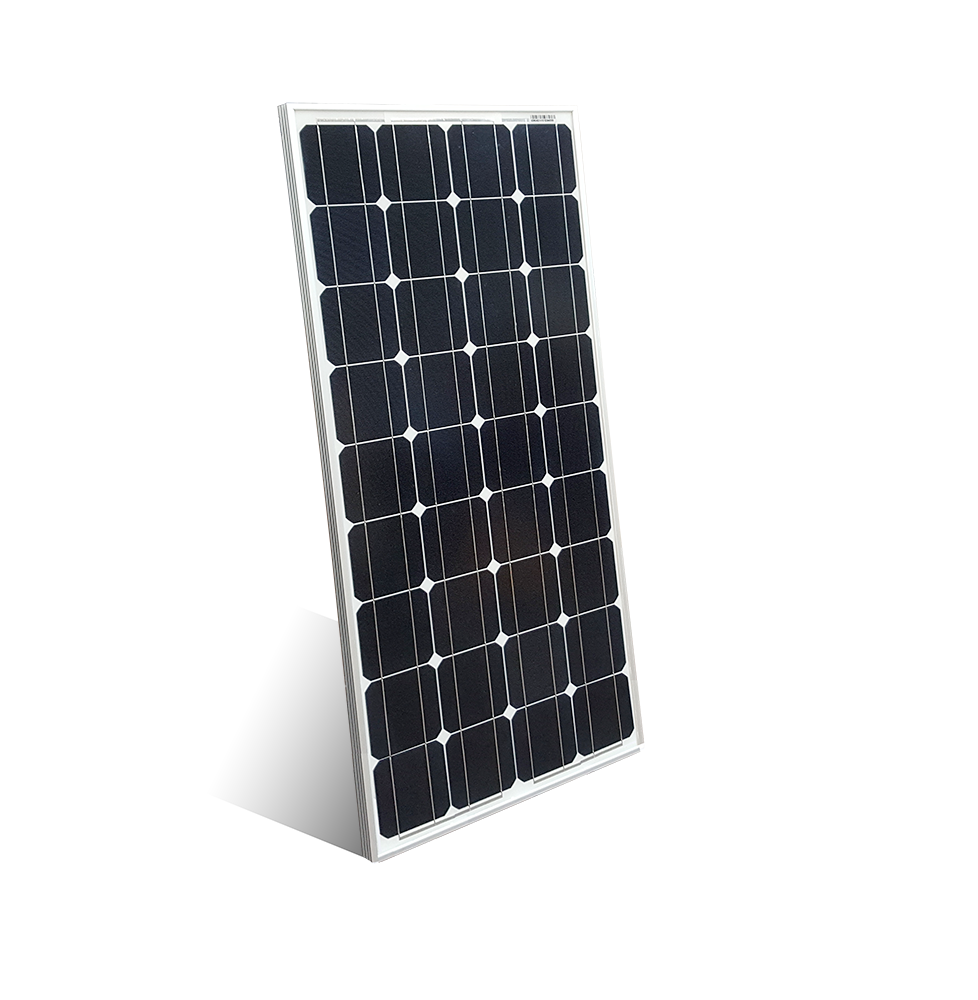 Monocrystalline solar panel 12V 100pw
---
This module integrates discreetly and easily thanks to its small size
The small size of this Panel (54cm x 121cm) and weight make it ideal for mobile applications (camping, boat...).
It is suitable for installation on the roof of a vehicle, for example.
The frame is anodized weatherproof. The Panel provides a mechanical stability particularly strong to ensure ease of installation and transport.
The connection is simple and fast (60cm cable with MC4 Type)
---
Panel features
Normal NOCT operating temperature: 45 ° C
Wind resistance:? 130 km/h
The hailstone maximum diameter: 25 mm
The hailstone impact speed: 80 km/h
Frame in anodized aluminum light and reinforced
High transmissivity of glass
"Plug & play" box with 2 diodes
4mm thick safety glass
---
Guarantees & certificates
10-year warranty for a return of 90%
25-year warranty for a return of 80%
5 year hardware warranty
IEC 61215 THIS TUV, CE
The meticulous design and production techniques ensure a high performance long term for each manufactured Panel.
Rigorous quality control and internal test beds guarantee that the panels meet the highest quality standards.
Standard test conditions (STC): 1000 W/m² irradiance, temperature 25 ° C, AM module = 1, 5
Product Reviews
Number of Reviews : 11
Average Grade : 4.5 /5
G. Emmanuel
the 02/01/2023
4/5
Très bien
A. Anonymous
the 14/03/2021
5/5
maniable, bien pour un appoint, cablé plus qu'à le brancher
A. Anonymous
the 09/10/2020
5/5
Tres rapide
A. Anonymous
the 25/08/2020
1/5
erreur de l'expéditeur : les panneaux n'avaient AUCUNE PROTECTION résultat un panneau a été livré totalement cassé et inutilisable
A. Anonymous
the 15/05/2020
5/5
Très bon produit correspondant a ma demande mais une meilleure protection pour l'envoi serais un
A. Anonymous
the 21/02/2020
5/5
Compact et bien fini
A. Anonymous
the 25/05/2019
5/5
******
A. Anonymous
the 27/10/2018
5/5
Fonctionne très bien, bon rendement et adaptable sur moteur de suivi solaire
A. Anonymous
the 11/10/2018
5/5
Bon produit par contre pourquoi une TVA à 21%?
A. Anonymous
the 06/06/2018
5/5
Très bien
A. Anonymous
the 24/05/2018
4/5
correspondant à mes attentes
Specifications
| | |
| --- | --- |
| Operating temperature range | -40~+85°C |
| Matériel | Anodised aluminium |
| Tolerance | 0-3% |
| Operating voltage (Vdc) | 1000 |
| Matériel | White Tedlar |
| Max. reverse overcurrent protection | 15 A |
| Voltage | 12V |
| Weight | 8 kg |
| Couleur | Classical |
| Panel type | Rigids |
| Cells | Monocrystalline |
| Max. Power - Wp | 100 Wc |
| Open circuit voltage (Voc) | 22.08 V |
| Short circuit current (Isc) | 6.03 A |
| Max. power current (Imp) | 5.83 A |
| Max. power voltage | 17,18 V |
| Width | 545 mm |
| Height | 1195 mm |
| Frame | 35 mm |