Display all pictures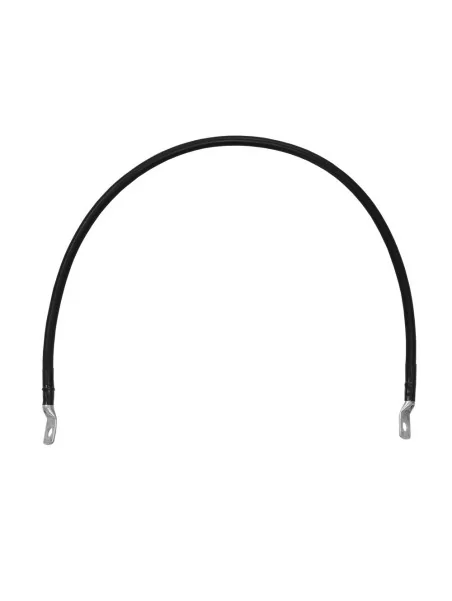 25mm² battery cable with pods
Wattuneed
More info
" 25mm² battery cable with pod "
Battery junction
This cable is used to connect 2 batteries in parallel.
25mm² Battery junction with pods
Available in 15 or 40 cm long ( Select the length in options)
Inner diameter of the pod : M8
Battery cables can be made to measure
Thanks to on measure production, the cable fits perfectly to your batteries. The cables are made in our workshop. Please, contact us to know more about our custom cables.
Product Reviews
Number of Reviews : 18
Average Grade : 4.6 /5
D. David
the 18/06/2020
3/5
Pas de remarques
P. Eric
the 08/06/2020
4/5
Matériel de bonne qualité, très bonne finition
B. Michel
the 31/03/2020
5/5
Conforme à mon attente
M. Johan
the 26/11/2019
5/5
Génial, bon produit
C. Adrien
the 08/04/2018
5/5
Produit de très bonne qualité !
S. Olivier
the 25/03/2018
5/5
très bien
B. Florival
the 21/11/2017
5/5
Rien dire fait Pour
L. Fanny
the 14/11/2017
5/5
Conviens parfaitement à mon besoin
J. Pierre
the 27/10/2017
5/5
Très bon rapport qualité/ prix
A. Anonymous
the 28/08/2016
5/5
correct !
A. Anonymous
the 15/12/2015
5/5
Jonction de batteries faites, tous est OK.
A. Anonymous
the 03/12/2015
4/5
correct
A. Anonymous
the 03/12/2015
5/5
RAS même si la section recommandée par le conseillé WattUNeed en 25 mm² m'a semblé très faible versus l'ancienne installation origine qui devait être en 70 mm²
A. Anonymous
the 02/12/2015
5/5
Parfait
A. Anonymous
the 15/11/2015
4/5
Correcte
A. Anonymous
the 22/01/2015
3/5
?AUCUN
A. Anonymous
the 08/11/2014
5/5
un peu cher pour de simple jonction mais conforme
A. Anonymous
the 17/10/2014
5/5
Pratique