Display all pictures
Pylontech Lithium Battery H48050 -200 with BMS
Pylontech
Équipements
Descriptions équipements
Customize
BATTERY SELECTION
5061.9
Sélectionné
Pylontech Lithium Battery H48050 -200
Pylontech Lithium Battery H48050 -200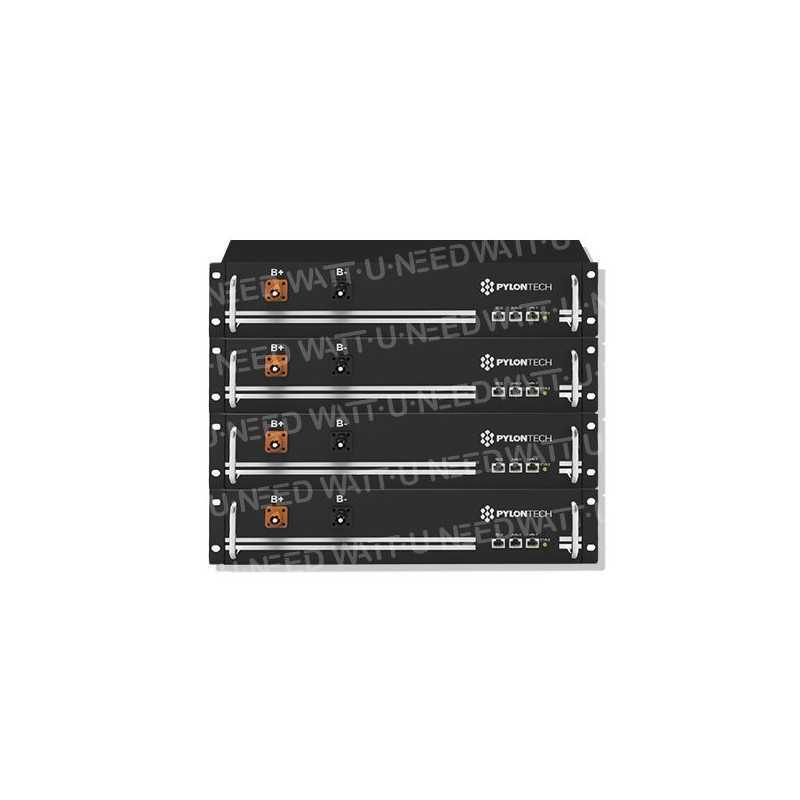 The high-voltage battery module H48050 2.4 KWH Li-Ion is a HESS battery system supplied by Pylontechdeveloped with their own cell in the Phosphate iron and iron Lithium to ensure the best safety value and the most promising life cycle.
Vertical integration chain;
Modular design with different densities, suitable for all scenarios;
Flexible voltage range 150VDC To 1000VDC;
Its design of the three-layer management system offers the highest reliability;
Setting up the system Rack or in Container.
Price :
Adapter le kit
See product
Pylontech Lithium Battery H48050 -200
config
QTT
Choice of BMS
1016.21
Sélectionné
Pylontech control module SC-0500-100S
Pylontech control module SC-0500-100S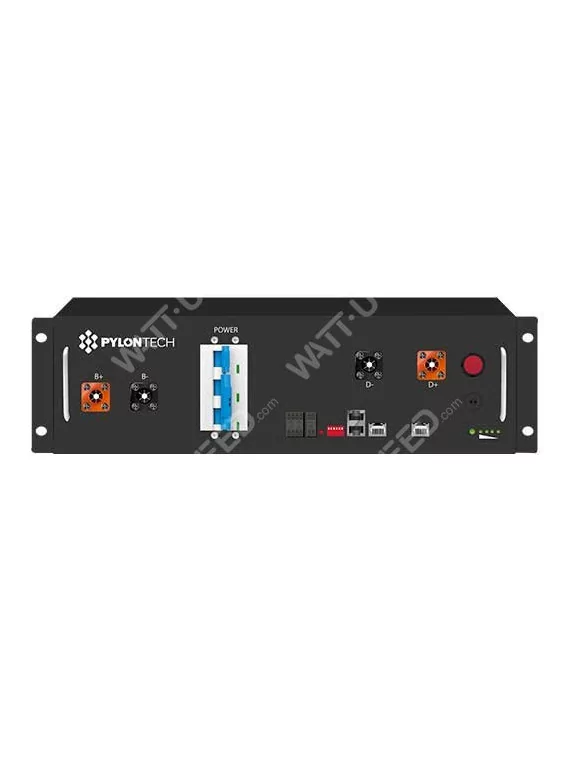 Battery management system used to control LiFePO4 H48050 batteries.
It allows you to efficiently connect and manage the charge and discharge of each battery module.
This model is used in the POWERCUBE X1 high voltage battery.
Indispensable from 4 batteries to ensure communication between them.
Price :
Adapter le kit
See product
Pylontech control module SC-0500-100S
config
QTT