Display all pictures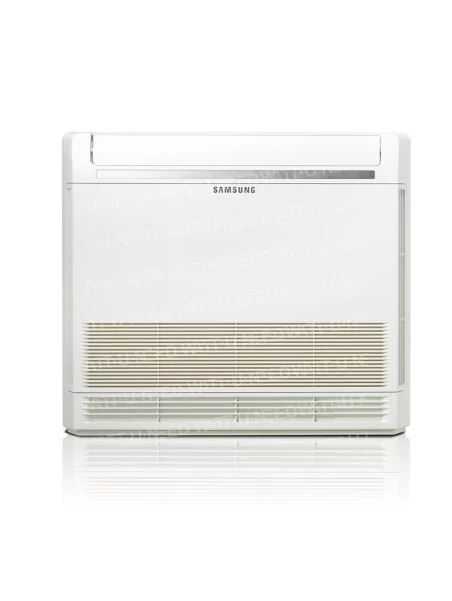 Samsung Free Joint Multi interior console from 2.6 to 5.2 kW
Samsung
More info
Samsung Multi-Split 5.2 kW console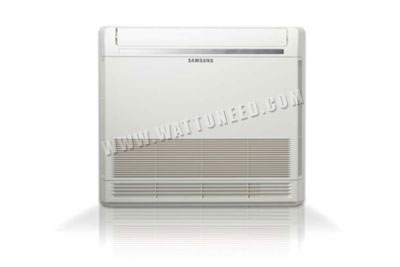 Unit Compact And Insert
Air diffusion Bidirectional
---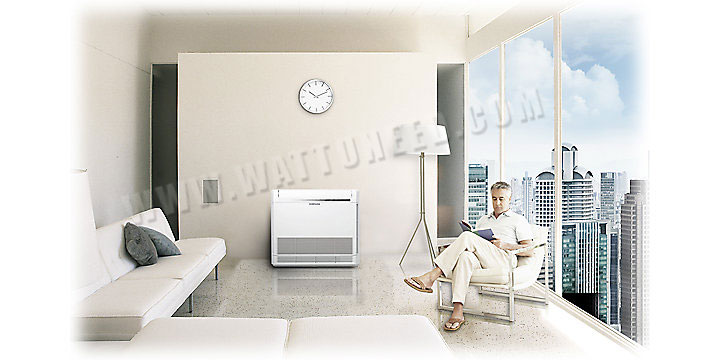 Ultra-flat design
The façade design adds a touch of elegance, regardless of the room, and is easily built-in for perfect integration (depth of only 199mm). Moreover, by design, the front panel does not get dirty. It prevents dust from accumulating there, a guarantee of cleanliness for the Console as for the room.
---

Double-flow air broadcast
With two separate air outlets for cooling and heating, the Console unit ensures that each corner reaches the desired temperature in order to have a more pleasant and comfortable environment.
---
Silent operation
The Console is not only powerful and efficient but works as discreetly as possible, at only 23 dB. There are four different modes of operation, leaving users with a choice between high, medium, low and silent.
---
Characteristics
Model

Inner unit

AJ026TN1DKG/EU

AJ035TN1DKG/EU

AJ052TNJDKG/EU

Ability
Cooling
Kw
2.6
3.5
5.2
Chauffage@ 7c
Kw
2.9
3.8
5.6
Performance
Airflow
m3/h
540/468/402
630/558/492
672/594/516
Acoustic power
Cooling
dB(A)
53
57
60
Acoustic pressure
H/M/B
dB(A)
36/31/23
38/35/24
43/39/32
Installation data
Voltage
Φ, #, V, Hz
1st, 220-240V, 50 Hz
1st, 220-240V, 50 Hz
1st, 220-240V, 50 Hz
Absorbed power
Cooling
W
30
35
50
Heating
W
30
35
50
Nominal current
Cooling
Has
0.25
0.29
0.29
Heating
Has
0.25
0.29
0.29
Size
Dimension (LxHxP)
Mr
720x199x620
720x199x620
720x199x620
Weight
Kg
15.7
15.7
15.7
Refrigerant
Piping connections
Liquid
Thumb
1/4
1/4
1/4
Gas
Thumb
3/8
3/8
1/2
Evacuation hose
Mm
VP25 (OD 26, ID 25)
VP25 (OD 26, ID 25)
VP25 (OD 26, ID 25)
Specifications
| | |
| --- | --- |
| Weight | 15.7 kg |
| Width | 720 mm |
| Height | 199 mm |
| Thickness | 620 mm |