Display all pictures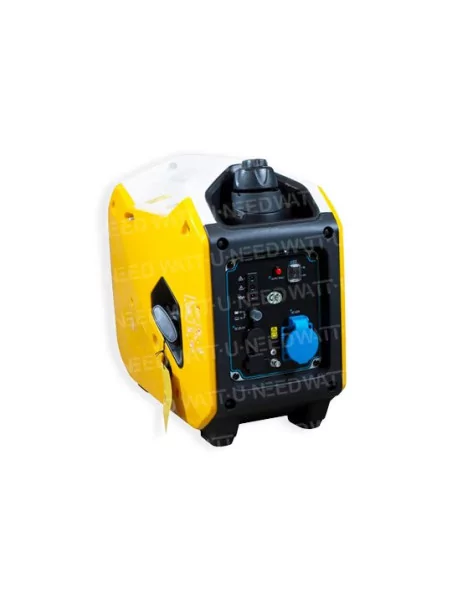 Generator Kompak 6300W Diesel 230V/400V Soundproofed NT-8000SE-T
Kompak
More info
KOMPAK Generator 6300W Diesel 230V/400V Soundproofed NT-8000SE-T
Kompak a European brand renowned worldwide for the quality of its construction tools.
The engineers of the design office have been working with passion for years to develop reliable and solid machines.
All machines comply with the various European standards.
The engines are designed, assembled, tested to guarantee a high level of reliability.
Generator sets are equipped with copper winding alternators to ensure optimal current quality.
Motorization
Kompak generator sets use Kompak engines,
They are all equipped with security with oil level alarm,
4-stroke engine with OHV overhead valves, 452cm³
The exhaust silencer reduces noise emissions.
The generator
The alternator is 100% copper to allow a sustainable production of quality electricity
The unit is equipped with an AVR (Automatic Voltage Regulator) system with a variation margin of 1.5%. The AVR makes it possible to deliver a quantity and quality of electricity perfectly adapted to the needs of the devices you will connect to it, even sensitive.
The generator delivers a constant voltage of 230V in single phase and 400V in three phase
Maximum power: 6000W (230V) / 6300W (400V)
Rated power: 5500W (230V) / 6000W (400V)
The generator of this generator set can withstand phase imbalances of 100%, up to a limit of one third of the total power of the unit per phase.
The control panel
Complete control panel with LED controller with time meter and thermal circuit breaker.
1 socket 230V 32A,
1 plug 400V 16A,
1 socket 12V 8.3A,
The starting system
The electric starter allows an immediate and effortless start.
The start can also be done automatically by ATS, for this you will need the ATS 230V or 400V box.
The start can also be done remotely by connecting a remote control to the ATS socket.
Fuel
With a 14-liter fuel tank, this unit can run for up to 12 hours with diesel.
Transportation
Double chassis to reduce vibration.
Soundproofing hood and dual exhaust silencer.
The built-in handle and wheel kit make it easily portable.
Getting Started
Just fill up on diesel and conventional oil for 4-stroke engine
Be sure to put enough oil because the engine is equipped with safety, an oil level too low will prevent starting.
Check that the battery is well connected and start the motor by turning the ignition key
Maintenance
After 20 hours of use: drain the oil + change of the 3 filters.
Repeat the operation every 100 hours.
---
Characteristics
| | |
| --- | --- |
| Operation | Thermal |
| Voltage in Volts | 230V & 400V |
| Maximum power in Watts | 6300W / 7.9kVA |
| Rated power in Watts | 6000W |
| Frequency | 50 hz |
| Amperage | 7,8 |
| Taken | 1x32A 230V / 1x16A 400V |
| Fuel | Diesel |
| Fuel capacity in litres | 14 l |
| Autonomy in hours | 12.5 to 50% charge |
| Multifunction display | Yes |
| Inverter | No |
| AVR | Yes |
| Noise level at 7 meters in dB | 72 |
| Silent | Yes |
| Manual start | No |
| Electric start | Yes |
| Group battery | Yes |
| Remote control | Optional |
| Engine | D500 |
| Displacement in cc. | 452 |
| Engine power in hp. | 12 |
| Engine speed | 3000 rpm |
| Safety lack of oil | Yes |
| Thermal circuit breaker | Yes |
| Alternator | Copper |
| TDD | Compatible |
| Protection class | IP44 |
| Group transport | on wheels |
| Dimensions (L x W x H) | 95.5 x 55.5 x 77.5 cm |
| Weight in kg | 175 kg |
| Colour | yellow |
| Warranty in year | 2 years |
Specifications
| | |
| --- | --- |
| Length | 96 cm |
| Weight | 16 kg |
| Monophasé / Triphasé | Monophasé |
| Width | 56 cm |
| Height | 79 cm |