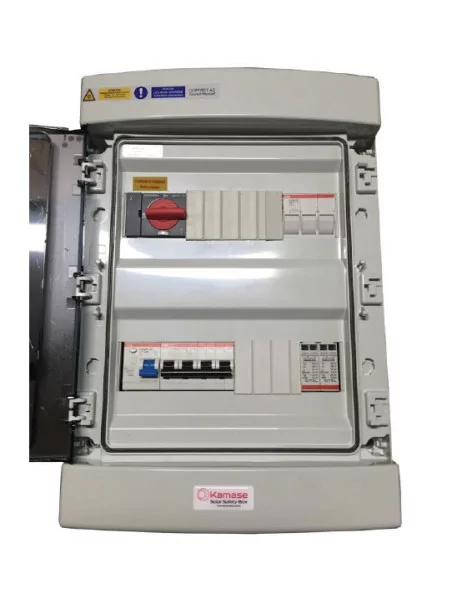 Three-phase electrical box
Kamase
More info
Three-phase electrical box
Kamase present pre-wired and ready-to-install IP65 electrical protection box.
• Three-phase enclosure with three-phase surge arrester Type2 common mode and differential Alternative 4-pole (In 20kA -Imax 40kA), sound Circuit-breaker 4-pole 20AM300mA Curve C Icc 4.5kA for protection of the inverter with its 4-pole fuse holder 32A Curve C Icc 4.5kA + Fuse 32A for protection of the surge arrester.
It is also equipped with a 4-pole 25A switch and a ground terminal block.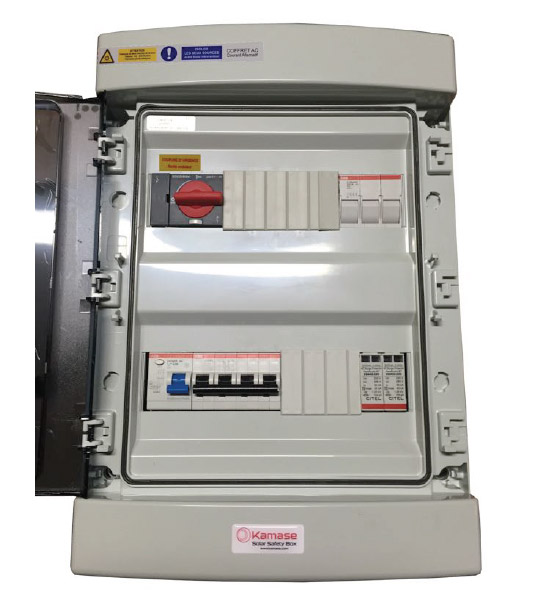 Complies with C15.712.1
Dimensions: 2x12 modules L420xl310xP148mm
Protection sign:
IP 65 Outdoor installation
Included: • Press kitMeals. • Single-line diagram • Labeling according to UTE standards • Individual cardboard packaging
Data sheets and documentation