Display all pictures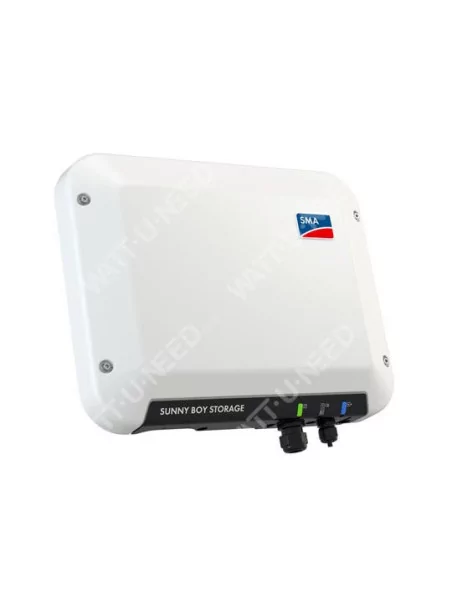 SMA Sunny Boy Storage 2.5
SMA
More info
---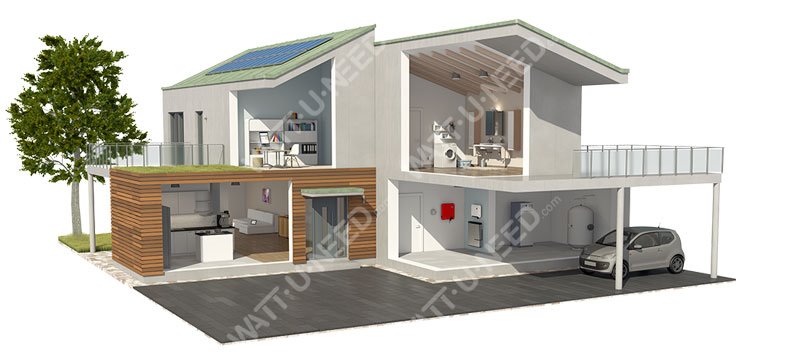 Simply more independence
The Sunny Boy Storage is a battery-powered inser designed for high-voltage batteries from all major manufacturers. With 2.5 kW of charge and discharge power, it's perfectly adjusted to your home's energy needs.
---
More sun for your home
Simple and economical storage of solar energy
Sunny Boy Storage is the right solution for anyone who wants to gain independence from traditional electricity suppliers and rising energy costs through temporary solar storage, in a simple way. economics. This allows you to retain the greatest flexibility, now and in the future.
---
Well thought out system
For an economical and flexible installation design
With Sunny Boy Storage, customers benefit from both significantly reduced system and installation costs and flexible usage opportunities. Thanks to the AC coupling, the battery inser can be extended or installed at any time and anywhere, whether a photovoltaic installation is already present or not. The Sunny Boy Storage is a true multi-talent: the high voltage technology used makes it both economical and lightweight. In addition, it has few components, with the main functions for intelligent storage use being integrated. Sunny Boy Storage is the ideal choice for more solar energy in the power supply.

Flexible
For new and existing installations: reduced installation costs, subsequent installation and extension at any time depending on individual needs
Suitable for virtually all types of photovoltaic inverters: thong inverters, microwaves or power optimizers
Combined with many types of energy: photovoltaic energy, wind energy, cogeneration energy
Freedom of choice for lithium-ion batteries, such as Tesla's Powerwall (more batteries to choose from soon)

Efficient
Cheapest AC-coupling battery inmonser on the market
97% return to make the most of temporarily stored energy
Maximum photovoltaic performance in accordance with all current injection limitation provisions (EEG, KfW 275, Zero Export)

Simple
Quick and easy installation by a single operator thanks to the reduced weight of only 9 kg
Easy installation via your smartphone or tablet with WLAN and intuitive web interface
Transparency guaranteed through direct integration in Sunny Portal/Sunny Places
---
Knows how to do it all

The right solution for today's and tomorrow's needs


The facilities equipped with Sunny Boy Storage adapt with the greatest flexibility to individual needs. Whether you're changing your family situation, buying an electric vehicle that needs to be loaded every day, or deciding to install a swimming pool in your garden for the pleasure of swimming, Sunny Boy Storage allows you to design or expand your storage system and photovoltaic installation to your requirements. In terms of energy production, the battery-powered inser also offers multiple possibilities, from photovoltaic systems to cogeneration plants to wind power installations. Electrical power security guaranteed at all times.
---
Whatever the starting situation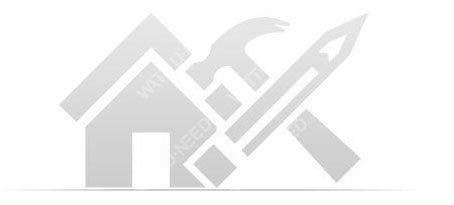 New installation: photovoltaic installation with storage system
Do you want to be no longer dependent on traditional electricity suppliers and ever-increasing energy costs? With Sunny Boy Storage, this is perfectly achievable at a lower cost. With very few components, a storage system is easy to install. So you can store solar energy quickly and easily.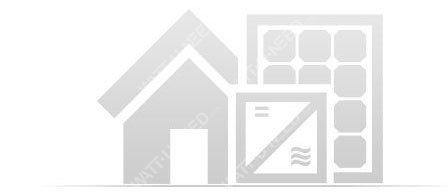 Modernize: photovoltaic installation with storage system
Do you continue to inject precious energy into the grid via your photovoltaic installation even after the injection fee? If this is the case, use this self-generated energy yourself with a storage solution. This reduces your levy on the public electricity grid and increases your independence from your electricity supplier. To do this, you only need three additional components: thanks to Sunny Boy Storage, battery and Energy Meter, your existing photovoltaic installation becomes a complete storage system.

Expand: adapt an existing photovoltaic energy storage system to growing needs
Want to expand your existing facility to power additional solar energy? It's possible with Sunny Boy Storage! Any extension of the system after the fact is possible, just as you can adjust the photovoltaic installation to your individual needs at any time, regardless of the storage system.
For photovoltaic inverters without Speedwire/Webconnect, it is also relevant to integrate Sunny Home Manager 2.0 into the system.
---
Characteristics
AC Connection
Assigned power (for 230V, 50 Hz)
2,500 W
Apparent power AC max.
2,500 VA
AC/range rated voltage
220 V, 230 V, 240 V / 180 V to 280 V
AC/beach network frequency
50 Hz, 60 Hz / 5 Hz to 5 Hz
Assigned network frequency / assigned network voltage
50 Hz / 230 V
Current max. AC
11th A
Power factor for assigned power
1
Adjustable phase-shift factor
0.8 inductive to 0.8 capacitive
Injection phases / connection phases
01/01/19
DC battery input
DC power max. (when cos ' 1)
2,650 W
Tension DC max.
500 V
DC/Tension Tension Range Assigned DC
100V to 500V / 360 V
DC min./DC Startup Tension
100 V / 100 V
Current DC max.
10 A
DC max short-circuit current.
18 A
Battery type
Li-Ion
return
Maximum return / European yield
96,8 % / 96,1 %
Self-consumption without charge and battery consumption / standby mode
10 W / 2 W
Protective devices
Ground defect monitoring/network monitoring
{93}
DC polarity reversal protection /aC short-circuit resistance /galvanic separation
— / / —
Fault current monitoring unit, sensitive to all currents
●
Protective class (according to IEC 62103) / surge category (according to IEC 60664-1)
I/III
General features
Dimensions (L/H/P)
450 mm / 357 mm / 122 mm (17.7 inches / 14.1 inches / 4.8 inches)
Weight of the indutor
9.2 kg (20.3 lbs)
Operating temperature range with battery running
'40 'C' to '60 'C' (40 degrees F to 140 degrees Fahrenheit)
Sound emission, typical
25 dB
Topology Without Transformer
Convection Cooling System
Protection Index (according to IEC 60529)/Climate Class (according to IEC 60721-3-4)
IP65/4K4H
Maximum allowable air humidity (no condensation)
100,00%
Equipment/Function/Accessories
DC Connection / AC Connection
Connector/Connector
View via smartphone, tablet, laptop
●
Built-in web server
●
Interfaces: Ethernet / WLAN
{123}
Communication protocols
Modbus (SMA, Sunspec), Webconnect
Communication with batteries
CAN Bus
Integrated dynamic power limitation (0% to 100%)
●
Warranty
5 / 10 years old
Certifications and approvals (other on request)
AS4777, C10/11/2012, CEI0-21, CE, DIN EN 62109-1 / IEC 62109-1, G59/3 EN50438, G83/2, NEN 50438, VDE-AR-N4105, VDE0126-1-1, V50438, G83/2, NEN 50438, VDE-AR-N4105, VDE0126-1-1, V50438, G83/2, NEN 50438, VDE-AR-N4105, VDE0126-1-1, V504
Certifications and approvals (in draft)
IEC61727, NRS097, PPC, PPDS, RD 1699
Sunny Home Manager/SMA Energy Meter
{137}
SMA inser with Webconnect function
●
SMA inser without Webconnect function
○
Posterior equipment for inverters from other suppliers
○
See "List of Approved Batteries" on www.SMA-Solar.com
If you check in in sunny Portal / Sunny Places
'Series Equipment' - Optional — not available
Data for nominal conditions
Unsecured technical features (version: November 2018)
Specifications
| | |
| --- | --- |
| Maximum PV input voltage | 600 V |
| Weight | 9,2 Kg |
| Power | 2500 VA |
| Inverter power | 2500VA |
| Protection IP | IP65 |