Display all pictures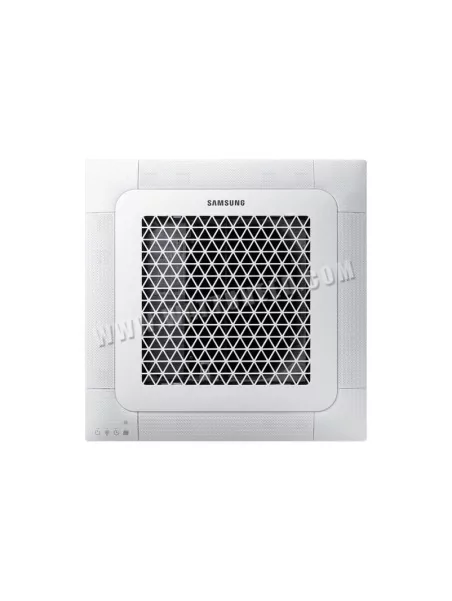 Samsung Wind Free cassette 4-track heat pump 1,6kW
Samsung
More info
Wind - Free™ Mini Cassette Samsung 4-way 1.6 kW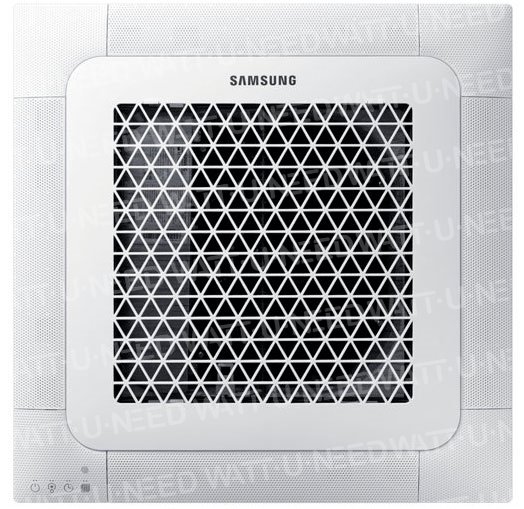 Stay cool without direct wind
No wind cooling effectively maintains a level of comfortable freshness without the unpleasant feeling of cold wind. The cold air is gently dispersed by 15 672 pinholes for ventilation, so you don't feel too hot or too cold.
---
Energy saving with the cooling Wind-Free™
Energy saving
No wind cooling allows an effective saving up to 55%.
---

Range of larger cooling
Large blade
The large blades optimized allow a range of cooling even wider.
---
Operation powered by MDS
Motion detection sensor
The motion detection sensor allows a custom air flow and an energy-efficient operation.
---
Characteristics
model
Inner unit
AJ016NBNDEH/EU
tension
Live/♯/V/Hz
1.2,220/240.50
performance
Ability
cooling
Kw
1.6
heating
2
power
Absorbed power
cooling
W
19th
heating
19th
Nominal intensity
cooling
Has
0.51
heating
0.51
fan
Airflow
m3/hour
540/492/414
Pipeline connections
Liquid piping
Live number, inch x number
1/4''
Gas piping
Live number, inch x number
3/8''
Condensation Drain
Phase mm
VP25 (OD 32,ID 25)
Wiring connections
For food
Minimum
mm2
1
For the connection with the interior
Minimum
mm2
0.75
Feeding wires
Ui/Ue
3Ue
Communication wires
Ui/Ue
3/2
Communication protocol
Rs485
Refrigerant
type
R410a
sound
Acoustic pressure
High/Mid/Low
dB(A)
29/33/24
Acoustic power
cooling
49th
Dimensions (mm)
weight
Kg
11.5
Dimension (LxHxP)
Mr
575x250x575
Grid
model
PC4SUFMAN
weight
Kg
2.7
Dimension (LxHxP)
Mr
620x57x620
Condensation Drain
Lift pump
Inclusive
Maximum head/movement
mm/Litre-h
750/24
Extra function
Air filter
Removable/washable
Data sheets and documentation