Display all pictures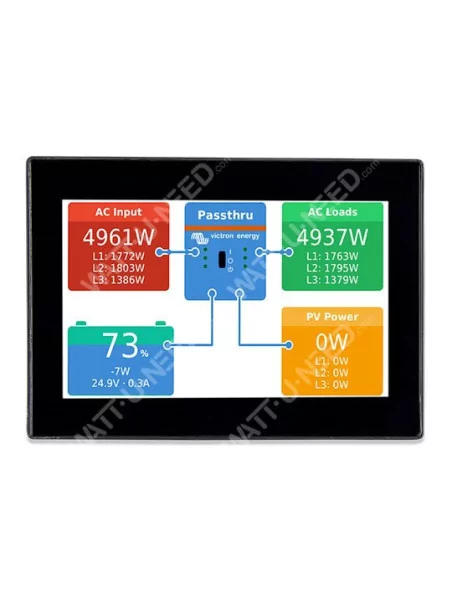 Monitor Victron CANvu GX
Victron energy
More info
Monitor Victron CANvu GX
GX products are Victron's state-of-the-art monitoring solution. The family includes the various GX products and their accessories.
The GX device is at the heart of the system: it provides monitoring and functions as a communication center of your facility. All other components of the system - such as inverters/chargers, solar chargers and batteries - are connected to it. Monitoring can be carried out locally and remotely - via Victron's free remote management portal (Vrm ). The GX device also provides Remote firmware updates and allows you to change the inundor/charger settings distance .
---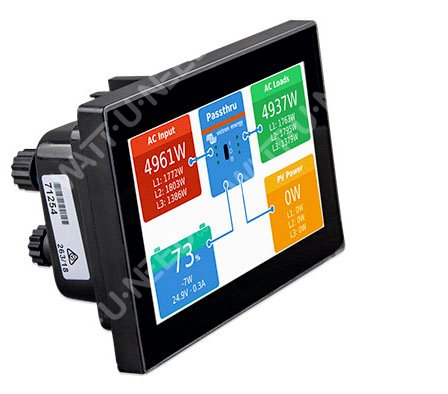 It's so convenient to be able to access all the information in your system via the touchscreen - and since the CANvu GX is a sealed unit, you can install it in some challenging environments!
The CANvu GX IP67 protection index means that it is completely protected from dust penetration and can even withstand half an hour of immersion in water at a depth of 1 meter!
---
The CANvu GX is the latest addition to the Venus family - the information gateway that allows you to set up, monitor and manage all the components of your private energy facility. In the same way that you use the CCGX, Venus GX and Octo GX, the CANvu GX collects data from your inleer/charger, battery monitor, solar charging controller and batteries to enable optimal communication between components and maximize battery charge and solar harvest.
And, of course, it allows you to question the state of each device. But within the whole family, it is the CANvu GX that is ideal when information needs to be displayed outdoors, or in challenging environments.
The arrival of the CANvu GX will be particularly welcomed by users who work outdoors. It is quite in place on ships at sea or on construction sites - in applications such as the control panel of hybrid generators. It is also ideal in plants where industrial processes are wet or dusty.
---
Size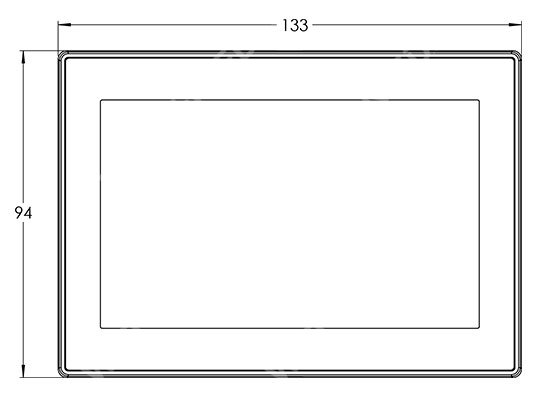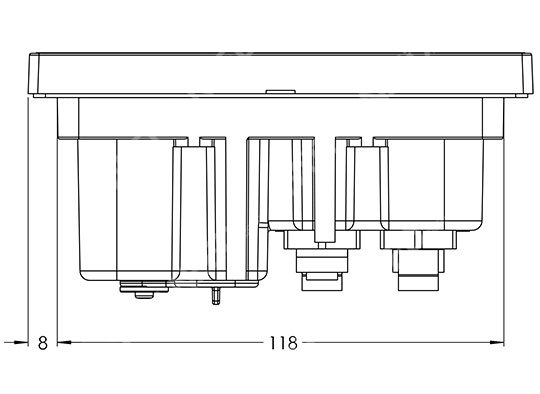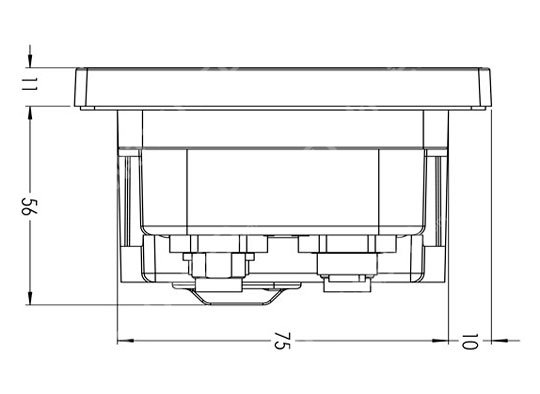 Specifications
| | |
| --- | --- |
| Width | 134 mm |
| Height | 94 mm |
| Thickness | 67 mm |