Display all pictures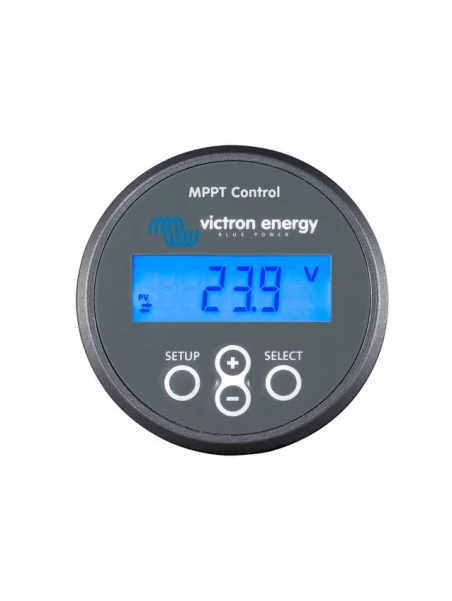 MPPT control for MPPT charge controller with VE.Direct
Victron energy
More info
The MPPT Control lets you see the status as well as setup all BlueSolar MPPT Charge Controllers that have a VE.Direct communications port.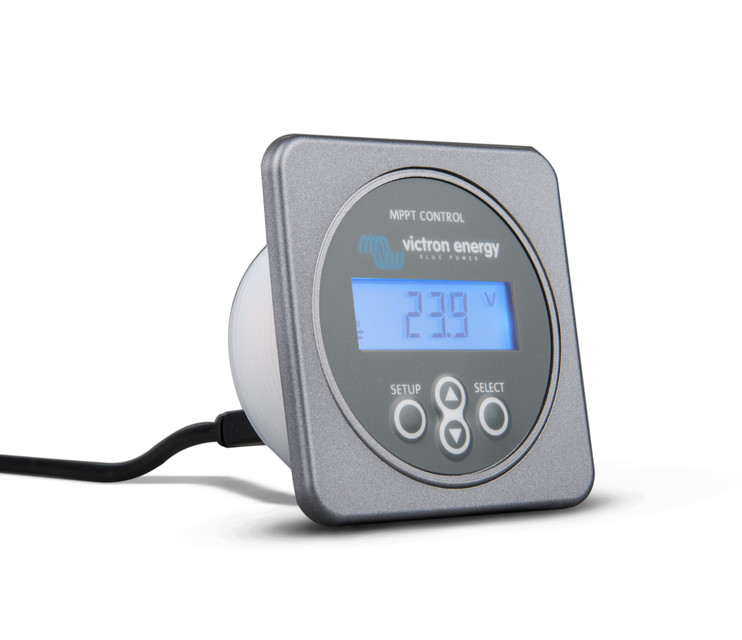 ---
Installation
Communication cable

Connect the MPPT Control to the BlueSolar MPPT Charge Controller with a VE.Direct cable. Note that this cable is not included and needs to be purchased separately.
Power cable with inline fuse
Wiring the supplied power cable is only necessary when the used MPPT is an MPPT 75/50, 100/50 or 150/35, and its part number starts with SCC01. These earlier versions shut down at night. In this case, use the fused power cable to power the MPPT Control straight from the battery. This way, the MPPT Control stays powered while the MPPT is off, and the last received status, history and settings of the MPPT can be viewed when the sun is down.
Wiring this power cable is not necessary for all other models, neither for the SCC02 or later versions of the three mentioned models.


Wall mount enclosure
Optional wall mount enclosures are available to easily mount the MPPT control on a wall, instead of flush mounted through a panel.
---
Specifications
---
Buttons and display
Data sheets and documentation