Display all pictures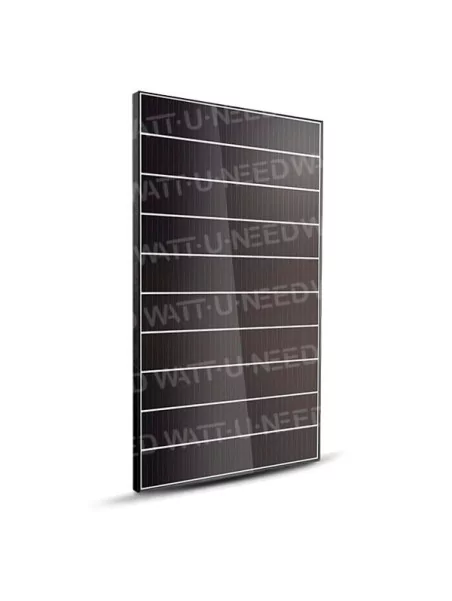 Solar panel Hyundai 400 Wc
Hyundai Energy Solutions
More info
Solar panel Hyundai 400 Wc
Established in 1972, the Hyundai Heavy Industries Group is one of the most reliable names in the heavy industries sector and is part of the Fortune 500. As a global leader and innovator, Hyundai Heavy Industries is committed to building a future growth engine by developing and investing heavily in the field of renewable energy.
As HHI's core business entity, Hyundai Energy Solutions is very proud to provide high-quality PV products to more than 3,000 customers worldwide.
---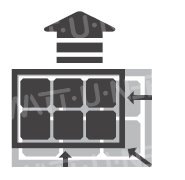 Shingled M6 PERC Technology
Technology Shingled PERC M6 provides very high efficiency and better performance in low irradiation. It maximizes installed power in a limited space.
Anti-LID / PID
The LID (Light Induced Degradation) and PID (Potential Induced Degradation) effects are limited, ensuring optimal performance throughout the life of the module.
Mechanical strength
Tempered glass and reinforced frame design to withstand heavy loads of snow and wind.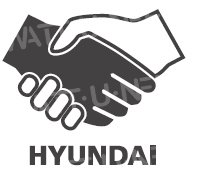 Extended product warranty
A global brand with powerful financial strength offers a reliable 25-year warranty on the product. (Europe and Australia only)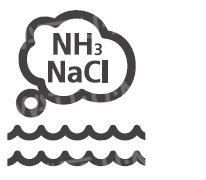 Corrosion resistant
Various tests under harsh environmental conditions, such as ammonia and salt spray, have been passed.
UL/VDE Testing Laboratories
Hyundai's R&D center is a UL and VDE accredited testing laboratory.
---
size
---

I-V curve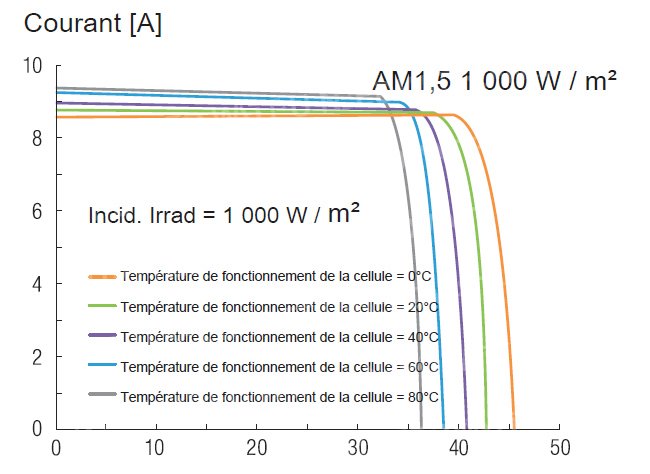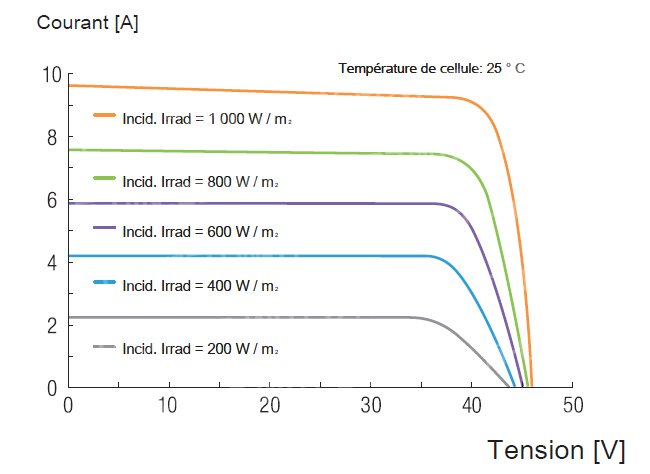 ---
Characteristics
HiE-S400VG
Electrical characteristics
Nominal output (Pmpp)
400W
Open circuit voltage (Voc)
46.4 V
Short circuit current (Isc)
10.97 A
Voltage and Pmax (Vmpp)
38.6 V
Current at Pmax (Impp)
10.36 V
Module effectiveness
20,40%
Cell type
PERC Single crystal silicon in shingles
Maximum system voltage
1500 V
Pmax temperature coefficient
-0.34%/C°
Temperature coefficient of the voc
-0.27%/C°
Temperature coefficient of the Isc
0.04%/C°
Mechanical characteristics
Dimensions (L x L x h)
1719 × 1140 × 35 mm
weight
22 Kg
solar cell
340 cells, PERC Monocrystalline Shingled (166 × 166mm)
Output cables
Length: 1500 mm, 1×4 mm²
connector
Type MC4
Junction box
Rated current: 20 A, IP67, TUV&UL
construction
Front glass: secure tempered safety glass, 3.2 mm
Encapsulation: EVA (ethylene vinyl acetate)
frame
Anodized aluminum
Nominal operation
Cell temperature
42.3 ± 2 C°
Operating temperature
-40~85 C°
Maximum system voltage
DC 1.500 / 1.000 (IEC)
1000 DC (UL)
Maximum inverted current
20 A
Maximum surface load capacity
Before 5400 Pa
Rear 2400 Pa
Data sheets and documentation
Product Reviews
Number of Reviews : 1
Average Grade : 2 /5
M. BETTINA
the 31/07/2021
2/5
Déçu. Mal emballé ou seulement via un carton sens autre protection. Le carton avait plusieurs impacts, non apparents sur le panneau... a voir le jour du montage s'il a été impacté ou non. Je trouve très limite la façon donc il est protégé et livré. Produit non testé encore..
Specifications
| | |
| --- | --- |
| Weight | 22 kg |
| Panel type | Rigids |
| Cells | Monocrystalline |
| Max. Power - Wp | 400 |
| Open circuit voltage (Voc) | 46,4 V |
| Short circuit current (Isc) | 10,97 A |
| Max. power current (Imp) | 10,36 A |
| Max. power voltage | 38,6 V |
| Pannel efficiency | 20,4% |
| Width | 1719 mm |
| Height | 1140 mm |
| Thickness | 35 mm |
| Protection IP | IP 67 |
| Protection IP | IP 67 |