Display all pictures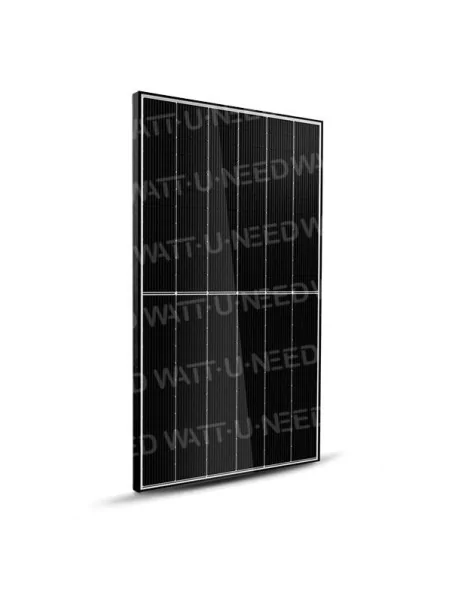 Solar panel Q.Cells DUO- ML-G9 390Wc monocrystallin
Q.Cells
More info
The latest great innovation of Q CELLS: the Q.PEAK DUO ML-G9 solar module offers maximum power and efficiency to your photovoltaic installations, all accompanied by Q CELLS excellence. We have combined Q CELLS expertise and equipped our patented Q.ANTUM Technology with a new wiring that allows us to significantly reduce the space between cells. This reduction allows more solar cells to be installed in a module and thus generate more energy. A principle that seems very simple, but that results from the details that Q CELLS engineers have developed and refined over the years in order to be able to offer them standard with our models. A simple reduction in the distance between Q.ANTUM solar cells allows up to 21.1% increase in efficiency. We have developed Q.PEAK DUO ML-G9 specifically to meet the requirements of public housing as well as industrial and commercial buildings: high yields in small spaces. Thanks to the Q.ANTUM DUO Z, the Q.PEAK DUO ML-G9 solar modules fit seamlessly and also offer excellent performance. This gives you access to a very affordable photovoltaic current.
THE IDEAL SOLUTION FOR:
Residential roofing facilities,
Commercial and industrial roofing facilities.
---
ALL THE BENEFITS OF YOUR Q.PEAK DUO ML-G9 SOLAR PANEL
---
Q CELLS POWER GUARANTEE
At least 98% of rated power in the first year.
Then, 0.54% degradation per year maximum.
At least 93.1% of rated power after 10 years.
At least 85% of rated power after 25 years.
All figures have measurement tolerances. Guarantee according to the terms in force applied by the Q CELLS office on which your region depends.
---

Low-irradiance performance
Typical module power under low radiation conditions compared to STC conditions (25oC, 1000 W/m2).
---
Size
---
Characteristics
MECHANICAL FEATURES
Dimension
1840 x 1030 x 32 mm
Weight
19.5 kg
Front-facing
2.8 mm of tempered glass with anti-reflective technology
Backside
Composite film
Framework
Black anodized aluminium
Cell
6 x 22 half-cells Q.ANTUM
Junction box
IP67
Cable
Solar cable 4 mm2
Connector
Type MC4
ELECTRIC FEATURES
Minimum performance under standard STC test conditions
MPP Power
390 Wc
ISC short-circuit current
10.71 A
Empty tension
45.06 V
Current at the MPP
10.26 A
Tension at MPP
38.01 V
Performance
≥ 20.6%
Data sheets and documentation
Product Reviews
Number of Reviews : 2
Average Grade : 5 /5
C. Nicolas
the 14/10/2021
5/5
Je l'ai testé vite fait depuis réception, il semble efficace . Je ne peux pas plus me prononcer pour le moment . Panneau assez grand .
B. Christophe
the 09/10/2021
5/5
Excellent
Specifications
| | |
| --- | --- |
| Weight | 19,5 kg |
| Couleur | Gris cadre noir |
| Panel type | High efficiency |
| Cells | Monocrystalline |
| Max. Power - Wp | 390 Wc |
| Short circuit current (Isc) | 10,71 A |
| Max. power current (Imp) | 9,91 A |
| Max. power voltage | 38,01 V |
| Pannel efficiency | 20,6 % |
| Width | 1030 mm |
| Height | 1840 mm |
| Frame | 32 mm |