Display all pictures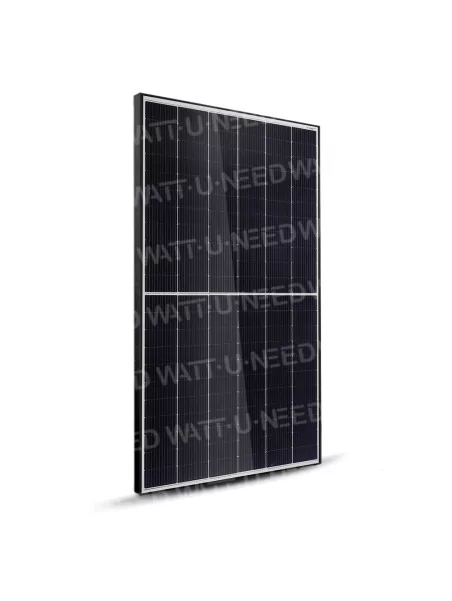 Solar panel Q.Cells DUO ML-G9 375Wc monocrystallin
Q.Cells
More info
The latest great new addition to Q CELLS: the solar module Q.Cells DUO ML-G9 offers maximum power and efficiency to your photovoltaic installations, all accompanied by Q CELLS excellence.
They have combined Q CELLS expertise and equipped our patented Q.ANTUM Technology with a new wiring that allows us to significantly reduce the space between cells. This reduction allows more solar cells to be installed in a module and thus generate more energy. A principle that seems very simple, but that results from the details that Q CELLS engineers have developed and refined over the years in order to be able to offer them standard with our models.
A simple reduction in the distance between Q.ANTUM solar cells allows up to 21.1% increase in efficiency. We've developed Q.Cells DUO ML-G9 specifically to meet the requirements of public housing as well as industrial and commercial buildings: high yields in small spaces. Thanks to Q.ANTUM DUO Z, solar modules Q.Cells DUO ML-G9 fit seamlessly visually and also offer excellent performance. This gives you access to a very affordable photovoltaic current.
The perfect solution for:
Residential roofing facilities,
Commercial and industrial roofing facilities.
---
All the benefits of the Q Cells DUO ML-G9 panel
To cross the 20% efficiency barrier
The Q.ANTUM DUO Z Technology combined with a spacing-free cell configuration increases the module's efficiency to a value of 21.1%.
Innovative technology in all weathers
Optimal yields in all weathers thanks to excellent low-light carries and temperature variations.
Continuous performance
Long-term performance security with Anti LID Technology, Anti PID Technology, Hot-Spot Protect and Traceable Quality Tra.Q™.
Suitable for extreme weather
High-tech aluminum alloy frame, certified to withstand high snow (6000 Pa) and wind (4000 Pa) loads.
Investment security
12-year product warranty, as well as a 25-year linear performance guarantee.
State-of-the-art solar module technology
Q.ANTUM DUO combines innovative semi-cell and wiring technology with advanced Q.ANTUM Technology.
---
dimension
---
Characteristics
MECHANICAL FEATURES
type
132 half-cell module
Cells
6 x 22 half-cells Q.ANTUM
Power classes
375 Wc
Front-facing
2.8 mm of tempered glass with anti-reflective technology
Backside
Composite film
frame
Black anodized aluminium
Temperature coefficient
-0.35%/K
yield
Up to 21.1%
size
1840 mm × 1030 mm × 32 mm (with frame)
weight
19.5 kg
connector
Type MC4
ELECTRIC FEATURES
Minimum performance under standard STC test conditions
MPP Power
375 Wc
ISC short-circuit current
10.62 A
Empty tension
44.96 V
Current at the MPP
10.09 A
Tension at MPP
37.18 V
yield
≥ 19.8%
Minimum performance under normal NMOT operating conditions
MPP Power
280.80 W
Short-circuit current
8.55 A
Empty tension
42.39 V

Current at the MPP

7,936 A
Tension at MPP
35.39 V
Product Reviews
Number of Reviews : 1
Average Grade : 5 /5
G. Patrick
the 16/04/2021
5/5
Produit conforme et livraison rapide.
Specifications
| | |
| --- | --- |
| Weight | 19,5 kg |
| Panel type | High efficiency |
| Cells | Monocrystalline |
| Max. Power - Wp | 375 |
| Open circuit voltage (Voc) | 44,96 V |
| Short circuit current (Isc) | 10,62 A |
| Max. power current (Imp) | 10,09 A |
| Max. power voltage | 37,18 V |
| Pannel efficiency | 19,8% |
| Width | 1030 mm |
| Height | 1840 mm |
| Frame | 32 mm |