Display all pictures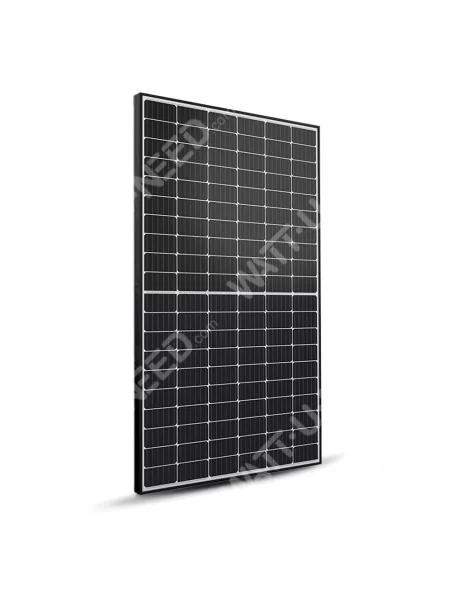 Solar panel Q.Cells DUO 345Wc G6 mono
Q.Cells
Dimensions
1030 mm x 1740 mm
More info
For sustainable performance

Q.ANTUM technology: low cost of electricity

Improved surface efficiency and lower system costs thanks to its high power classes and efficiency of up to 20.1%.

Innovative technology in all weathers

Optimal yields in all weathers thanks to excellent low-light behaviours and temperature variations.

Continuous performance

Long-term performance security with Anti LID Technology, Anti PID Technology1, Hot-Spot Protect and Traceable Quality Tra.Q™.

Suitable for extreme weather conditions

High-tech aluminum alloy frame, certified to withstand high loads of snow (5400 Pa) and wind (4000 Pa).

Investment security

12-year product warranty, as well as a 25-year linear performance guarantee2.

Advanced solar module technology

Q.ANTUM DUO combines innovative half-cell and wiring technology with advanced Q.ANTUM Technology.
---

Q CELLS power guarantee
At least 98% of the rated power in the first year.
Then, 0.54% degradation per year maximum. At least 93.1% of rated power after 10 years.
At least 85% of the rated power after 25 years.
All figures have measurement tolerances. Guarantee according to the current terms applied by the Q CELLS office on which your region depends.
---

Low irradiance performance
Typical module power under low radiation conditions per
STC conditions (25oC, 1000 W/m2).
---
Size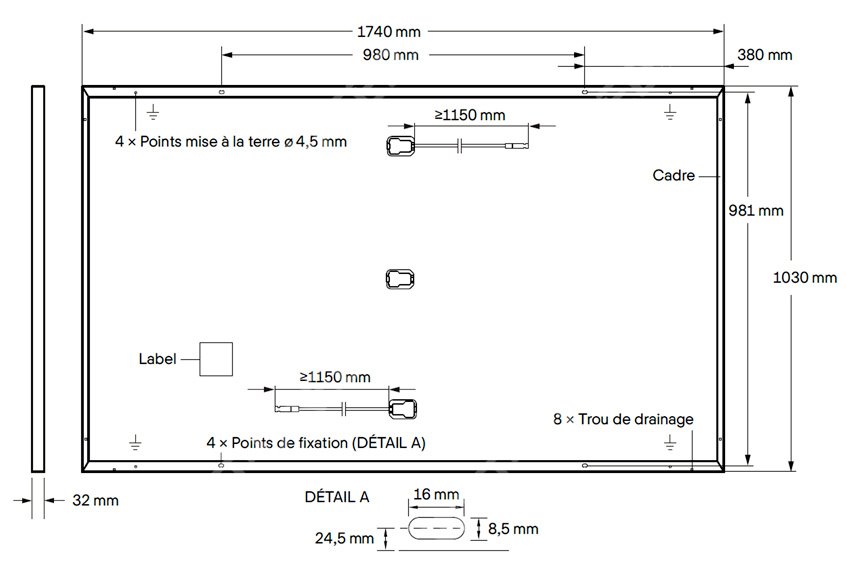 ---
Characteristics
model
Q.Cells 345 Duo G6

Size

1740 mm - 1030 mm - 32 mm (with frame)

weight

19.9 kg

Front face

3.2 mm tempered glass with anti-reflection technology

Backside

Composite film

Framework

Aluminium anodise black

Cells

6 - 20 monocrystalline q.ANTUM half-cells

Junction box

53-101 mm - 32-60 mm - 15-18 mm IP67 protection index, with derivation diodes

cable

Solar cable 4 mm2; 1150 mm, 1150 mm

Connector

Staubli MC4, Amphenol UTX, Renhe 05-6, Tongling TL-Cable01S, JMTHY JM601; IP68 or Friends PV2e; IP67

Electrical features

POWER CLASSES

MINIMUM PERFORMANCE IN STANDARD TEST CONDITIONS, STC1 (POWER TOLERANCE - 5 W / '0 W) Minimum

Power at MPP1 PMPP
345
Short-circuit current1 ISC
10.73
Vacuum tension1 UOC
40.49
Current at MPP IMPP
10.22
Tension at MPP UMPP
33.79
Yield1
19.3

OPERATING NORMAL CONDITIONS, NMOT2

Power at MPP PMPP
258.2
ISC short-circuit current
8.65
UOC vacuum voltage
38.17
Current at MPP IMPP
8.04
Tension at MPP UMPP
32.1

1PMPP Measurement Tolerances - 3%; ISC; UOC - 5% at STC: 1000 W/m.25 - 2 oC, AM 1.5 G according to IEC 60904-3 - 2800 W/m2, NMOT, spectrum AM 1.5 G

COEFFICIENTS OF TEMPERATURE

ISC temperature coefficient

0.04

PMPP temperature coefficient

-0.36

UOC temperature coefficient

[%/K] - 0.27

Normal Module Operating Temperature

NMOT [C] 43 - 3

SYSTEM SIZING

Maximum USYS (V) system voltage

1000

Current Eligible return IR (A)

20

Maximum allowable compression/traction load (Pa)

3600/2667

Maximum compression/traction test load (Pa)

5400/4000

Protective class

Ⅱ

Fire-resistance class

c
Allowable temperature of modules
with maximum sunshine
40 degrees Celsius - 85 degrees Fahrenheit

QUALIFICATIONS AND CERTIFICATS

VDE Quality Tested, IEC 61215:2016; IEC 61730:2016, Use Class II
This fact sheet meets the DIN EN 50380 standard.
Specifications
| | |
| --- | --- |
| Weight | 19,9 kg |
| Couleur | Gris cadre noir |
| Panel type | Rigids, High efficiency |
| Cells | Monocrystalline |
| Max. Power - Wp | 345 |
| Open circuit voltage (Voc) | 40,49 V |
| Short circuit current (Isc) | 10,73 A |
| Max. power current (Imp) | 10,22 A |
| Max. power voltage | 33,76 V |
| Pannel efficiency | 19,3% |
| Width | 1030 mm |
| Height | 1740 mm |
| Frame | 32 mm |
Data sheets and documentation