Display all pictures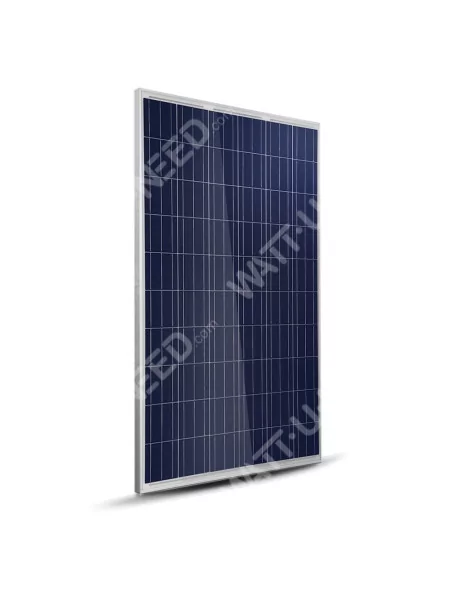 TrinaSolar polyi 280Wp solar panel
Trina Solar
Dimensions
992 mm x 1650 mm
More info
Solar Panel TrinaSolar polycrystalline 280Wc

---

Very versatile
Trina's honey series brings together our most versatile products. Perfect for roofs, honey panels are capable of generating large amounts of energy, even when they have limited space. As one of the industry's most trusted panels, the honey module is popular with individuals and businesses as it is reliable, eye-pleasing and compatible with all other core components of the system.
---
Considered reliable by industry professionals


Honey modules are our most popular products. Recognized for their proven performance and optimal reliability, they go far beyond the requirements of certifications.
---
An exceptional guarantee
The largest PV module manufacturers have recently completed a study that has placed Trina solar modules at the top of the line in terms of performance reliability in real-world weather conditions. We are sure and proud of the exceptional quality of our products. We guarantee that our modules will ensure a power equal to or greater than that of its identification plate. Each module comes with a 10-year product warranty and a 25-year linear power guarantee.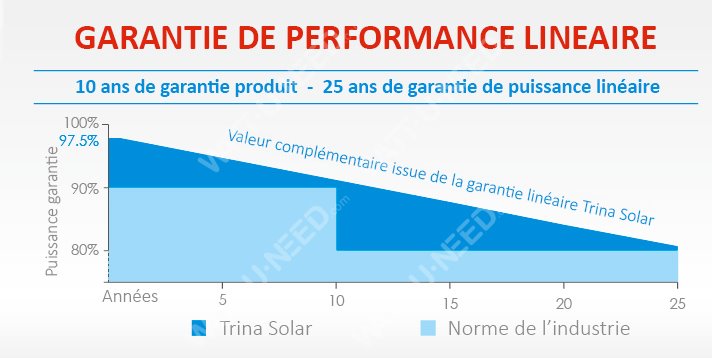 ---
Excellent performance in low light conditions in cloudy weather, morning and evening
• Advanced surface texturing
• Passivation of the rear surface
• Selective transmitter

Maximize a limited area
• 60-cell module with power up to 285W
• Up to 174 W/m² of power density
Highly reliable thanks to rigorous quality control
• All modules must pass an electroluminescence (EL) inspection
• More than 30 factory trials (UV, TC, HF, and many others)
• Internal tests going beyond certification requirements
• Resistant to PID effects
• 1000 v UL/1000V IEC certified
Certified to withstand harsh environmental conditions



• Wind load of 130 km/h (2400 PA)
• Snow loads of 900 kg per module (5400 PA)
• Hailstones of 35 mm, at 97 km/h
• Ammonia vapour resistance
• Resistance to saline environments
• Abrasion resistance by sand and dust
---
Size
---
Characteristics
| model | TSM-PD05 |
| --- | --- |
| Number of cells | 60 in (6x10) |
| Dimensions "front junction box" (L x w x h) | 1650 x 992 x 35 mm |
| weight | 18.6 kg |
| power | 275 WC |
| Front glass | 3.2 mm high transparency tempered solar glass, anti-reflective treatment |
| Output cables | UV resistant, cable 4.0 mm2 (AWG 11), 1000 mm |
| Connectors | MC4 compatible |
| Voltage at Pmax (VMP) | 30.9 |
| Current at Pmax (IMP) | 8.73 |
| Short circuit current (ISC) | 9.18 |
| Open circuit voltage (VOC) | 38.4 |
| Module output | 16.5% |
| Module temperature in operation | -40 °c to + 85 °c |
| Maximum system voltage | 1000V (IEC/UL) |
| Fuses in series Max | 15A |
| Junction box | IP 65 or IP 67 |
| Power tolerance | 0 ~ + 5 W |
| Thermal coefficient of ISC | 0.05%/k |
| VOC thermal coefficient | -0.29%/k |
| Thermal power coefficient | -0.39%/k |
| NOCT-nominal cell temperature | 44 ± 2 °c |
Specifications
| | |
| --- | --- |
| Weight | 18.6 kg |
| Panel type | Rigids |
| Cells | Polycrystalline |
| Max. Power - Wp | 275 |
| Open circuit voltage (Voc) | 38,4 V |
| Short circuit current (Isc) | 9,18 A |
| Max. power current (Imp) | 8,73 A |
| Max. power voltage | 30,9 V |
| Pannel efficiency | 16,5 % |
| Width | 992 mm |
| Height | 1650 mm |
| Frame | 35 mm |
| Thickness | 35mm |