Display all pictures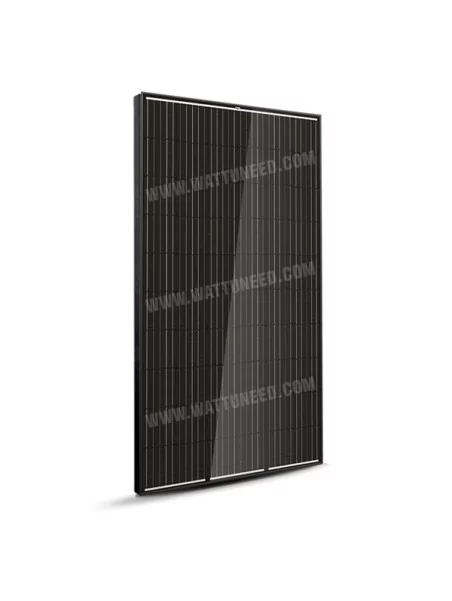 Monocrystalline solar panel TrinaSolar 300Wc
Trina Solar
Dimensions
992 mm x 1650 mm
More info
Monocrystalline Panel Trina Solar 300Wc Full Black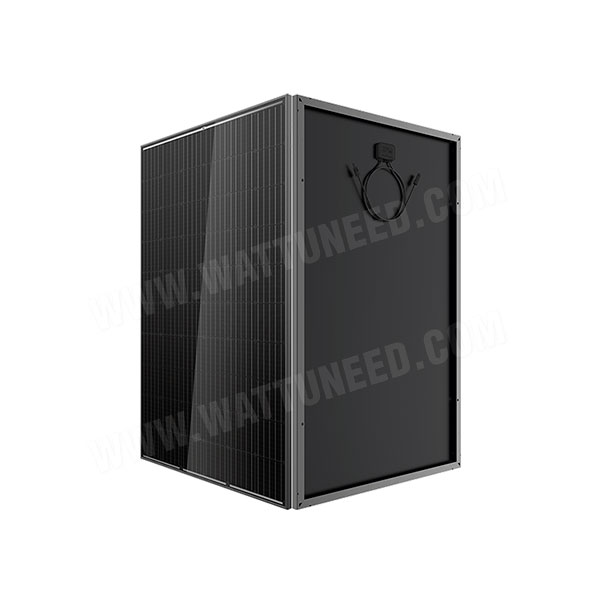 ---
Optimization of the power in a limited space


The Honey of Trina series brings together our most versatile products. Honey M Plus sets offer a higher power within a module of 60 cells. More effective, the monocrystalline cells are more dark, uniform and pleasant to the eye. Honey M Plus modules provide the same reliability as the Honey panels, while being compatible with all other major components of the system.
---

A good aesthetic for your home


With dark and uniform monocrystalline cells, Honey M Plus modules combine good aesthetic and efficiency, while offering proven reliability and quality.
---
An exceptional warranty


The largest manufacturers of PV modules have recently conducted a study that placed Trina Solar modules in the lead in terms of reliable performance under real climatic conditions. We are sure and proud of the exceptional quality of our products. We guarantee that our modules will ensure a power equal or superior to that of its identification plate. Each module comes with a product warranty of 10 years and a guarantee of linear power of 25 years.

---
Description
Excellent performance in low light by cloudy, morning and evening
• Advanced surface texturing
• The rear surface passivation
• Selective emitter

Maximize a limited surface
• Module of 60 cells with power up to 285W
• Up to 174 power density W/m²

Good aesthetics for dark roofs

• Dark monocrystalline cells
• Black frame and black backsheet
Very reliable thanks to a rigorous quality control
• All modules must pass an inspection to electroluminescence (EL)
• More than 30 factory tests (UV, TC, HF, and many others)
• Internal testing beyond the requirements of certification
• Resistant to the effects of PID
• 1000 v UL/1000 V IEC certified
Certified to withstand difficult environmental conditions



• Wind load of 130 km/h (2400 Pa)
• Snow load of 900 kg per module (5400 Pa)
• Hail from 35 mm to 97 km/h
• Resistance to vapours of ammonia
• Resistance to saline environments
• Resistance to abrasion by sand and dust
---
Dimensions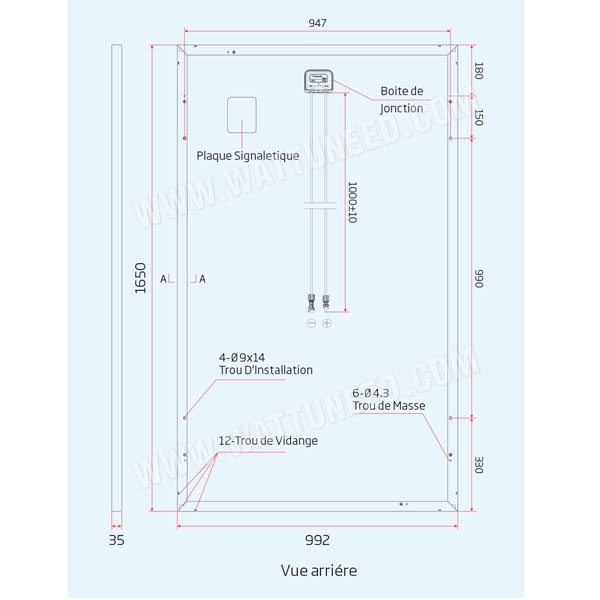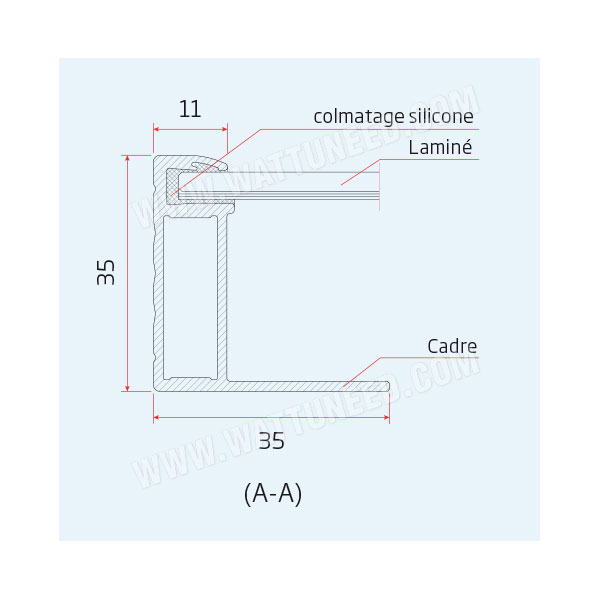 ---
Features


POWER @ STC DATA
TSM - 300
Power Ridge-PMAX (Wc)
300
Tolerance of PMAX output power (W)
0 / + 5
Voltage at power maximum-VMPP (V)
32.6
Power maximum-IMPP (A)
9.19
Circuit open-VOC (V) voltage
39.8
ISC-short circuit current (A)
9.77
Performance of the module ηm (%)
18.3
ELECTRICAL DATA @ NOCT
TSM - 300
Power maximum-PMAX (Wc)
223
Voltage at power maximum-UMPP (V)
30.2
Power maximum-IMPP (A)
7.38
Circuit open UOC (V) voltage
37
ISC-short circuit current (A)
7,89
NOCT: irradiation 800 W/m2, ambient temperature 20 ° C, 1 M/s wind speed.
MECHANICAL DATA
Solar cells
Monoicristallines 156,75 156,75 mm ×
Orientation of cells
60 cells (6 x 10)
Dimension of the module
1650 × 992 × 35 mm
Weight
18.6 kg
Glass
3, 2mm, high transparency, AR coating and tempered solar glass
Backsheet
Black
Framework
Black anodized aluminum alloy
Junction box
Rated IP 67 or IP 68
Cables
Resistant UV cable 4.0 mm² (AWG 11), 1000 mm
Connector
EU countries: 28 MC4 / UTX / TS4, non - EU countries: 28 QC4 / TS4
NOMINAL TEMPERATURE VALUES
Temperature nominal cell (NOCT)
44 ° C (±2K)
Temp coefficient. of PMAX
-0,39%/K
Temp coefficient. VOC
-0,29%/K
Temp coefficient. ISC
0,05%/K
MAXIMUM NOMINAL VALUES
Temp. operating
-40 ~ + 85 ° C
Maximum system voltage
1000 V DC (IEC)
1000 V DC (UL)
Fuses in series max *.
15A (power ≤ 285 W)
20A (≥ 290 W power)
Snow load
5400 Pa
Wind load
2400 Pa
WARRANTY
10-year manufacturing warranty
Power linear over 25 years guarantee
(See warranty for details)
Specifications
| | |
| --- | --- |
| Weight | 18.6 kg |
| Panel type | Rigids |
| Cells | Polycrystalline |
| Max. Power - Wp | 300 |
| Open circuit voltage (Voc) | 39,8 V |
| Short circuit current (Isc) | 9,77 A |
| Max. power current (Imp) | 9,19 A |
| Max. power voltage | 30,2 V |
| Pannel efficiency | 18,3% |
| Width | 992 mm |
| Height | 1650 mm |
| Frame | 35 mm |
| Thickness | 35mm |
Data sheets and documentation