Display all pictures
Solar kit 50Wc and 100Wc - 12V with fastening
Wattuneed
More info
Complete 50Wc kit for motorhomes: the perfect solution
description
50Wc kit with solar panel 'linkpopup id'polycristallin', ideal for a vehicle with a moderate energy need, mainly composed of small 12V consumers.
The panel and battery wiring is in 4mm2 dual insulation to ensure a charge without any loss.

Thanks to the Epsolar controller, charging the battery in 3 steps ensuring an extremely clean charge of it, in addition the regulator is equipped with a USB port (practical for charging mobile phone for example).
---
composition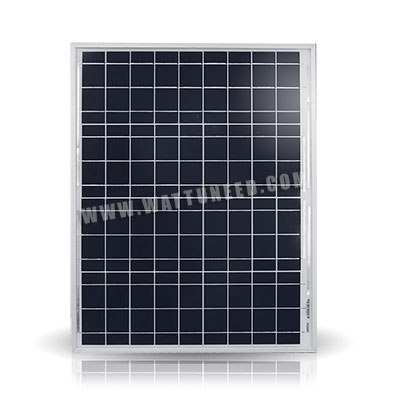 50Wc solar panel
Small compact panel 'linkpopup id'polycristallin', composed of first-class cells, guaranteeing excellent production.
Panel size: 670 x 545 x 35 mm.
Its small size makes it discreet and easily adaptable to any type of pose: small roof, flooring, limited space, ...
- Maximum Power (Pmax): 50W
- Maximum peak current (Imp): 2.6A
- Open circuit tension (Voc): 21.6V
- Weight: 4.5 kg
Exceptional manufacturing quality with high-end materials.
The frame is made of weather-resistant aluminum. It provides the panel with particularly strong mechanical stability to ensure ease of assembly and transport.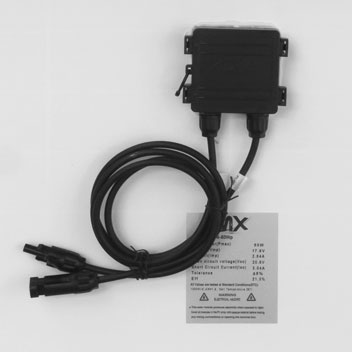 The connection is simple and fast (kit delivered with cables and connectors 'linkpopup id'mc4')
---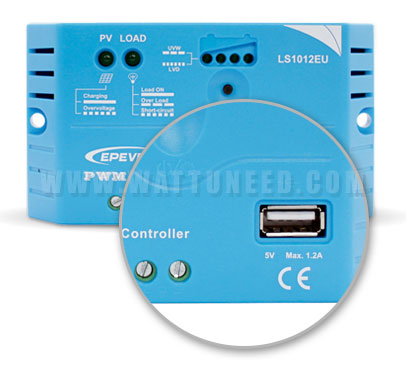 LS1014EU-10A charge regulator with USB port
Charging the battery in 3 phases ensuring a clean charge of the battery.
Capacity: 10 amps.
Tension: 12v or 24V automatic
This regulator can accommodate up to 250 watts of solar panels (in a 24V system)
Temperature compensation
2-year warranty.
2 LEDs that indicate charging status and battery status
Technology: 'linkpopup id'pwm'.
USB 1.2A / 5V output to charge for example a mobile phone, a fan or another electrical device.
---
wiring
The kit is equipped with all the cables necessary for its operation:
- 5m solar cable double insulation of 4mm2 with mc4 connectors set simple for the 50Wc or double kit for the 100Wc kit.
Expected to connect the panel to the charge regulator. The 'linkpopup id'mc4' connectors guarantee a perfectly watertight connection between the panel and the cable, and also allow it to be removed very easily.
- 2m battery cable with set drums pods are also planned.
---

Fasteners
The kit is delivered complete, the assembly is limited to the attachment of the panel on the vehicle as well as the cable passage between the panel and the regulator
4 corners of fasteners to install a solar panel on the roof of a camper van.
The corners stick to the roof of the camper and the panel is screwed onto them.
The panels are raised by a few centimetres, allowing a good ventilation of these and minimizing losses due to high temperatures.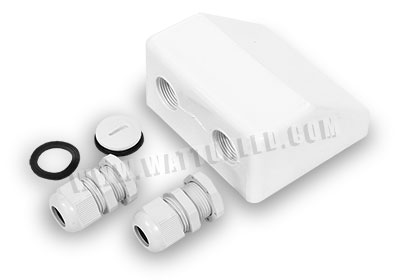 Specifications
| | |
| --- | --- |
| Battery storage | Without storage |
| Wind Turbin | Without |
| Number of panels | 1 panel |
| Type of need | Camping-car / Boat |
| Output Kit voltage | 12V |
| Voltage | 12V |
| Battery | kit without battery |
| Inverter power | - de 1000VA |
| Grid reinjection | off-grid |