Display all pictures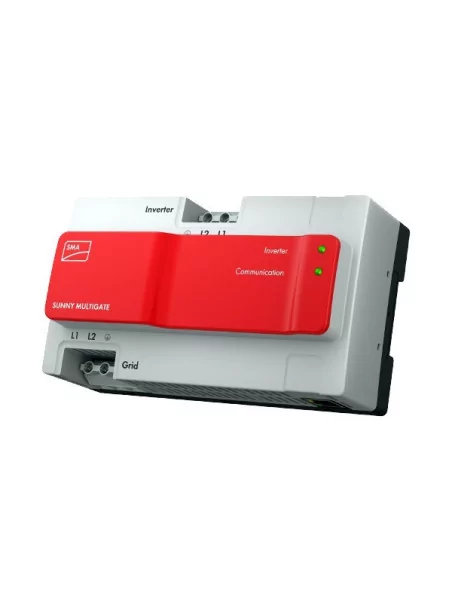 SMA Sunny Multigate communication gateway
SMA
More info
" SMA Sunny Multigate
---
Description
Sunny Multigate is necessary in an installation with several 240 Sunny Boy micro-inverters.
Micro-inverters system are more flexible: it is easy to add or reorganise the panels following to the energy consumption evolution or budget possibilities.
The micro inverter SMA Sunny Boy 240 is ideal for small photovoltaic systems but also for installations that have certain characteristics such as partial shading, roofs with multiple orientation.
---
System reliability is optimized as a result of Sunny Multigate technology :

Data sheets and documentation