Display all pictures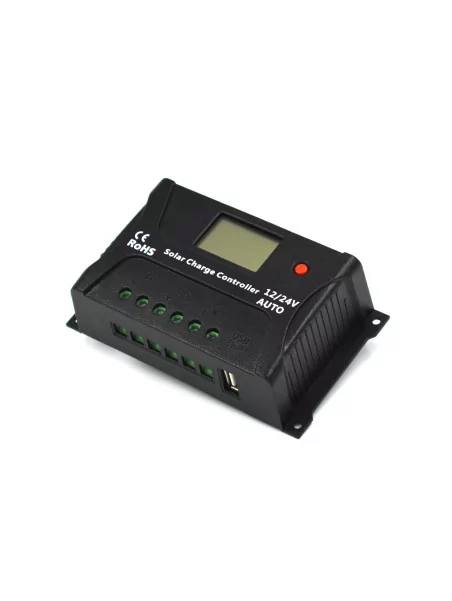 Solar Controller SRNE PWM HP 24V 20A
SRNE
More info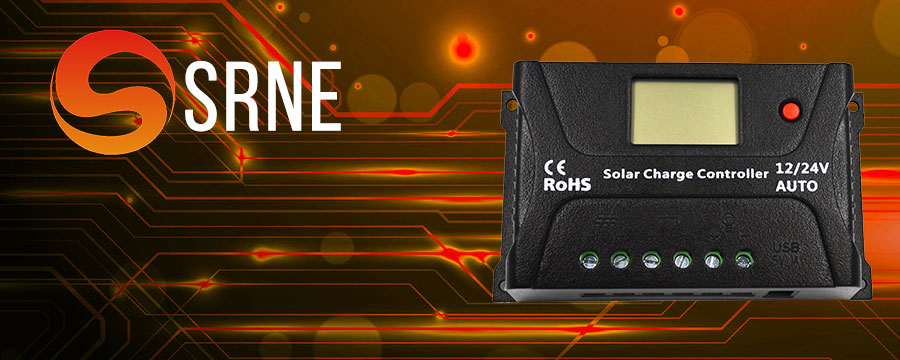 Its assets
The SRNE HP solar controller has an improved 3-step PWM charging algorithm. Periodic application of an equalization charge to the battery or during excessive discharge can effectively prevent the battery from not equalizing and causing sulfidation, which increases the battery life.
With the temperature compensation used, the charging parameters can be adjusted automatically.
A wide range of charge operating modes facilitate the application of the controller to different types of loads.
---
The PWN HP controller offers protection
• against overload
• against undervoltage
• against overcurrent
• against short circuits
• TVS against lightning

Thanks to an advanced load start method, high-capacity loads can be started smoothly.
The user-friendly design of the browser and dynamic interfaces on the LCD screen ensure practical and intuitive operations.
With its industrial quality design, the product can operate in various harsh conditions.
---
Characteristics
Model
HP2410
HP2420
Rated current
10A
20A
current display function
No
No
System voltage
Automatic recognition of 12 V/ 24 V
No-load loss
< 10mA/12V;< 12mA/24V
Max. Solar energy input voltage
<55V
Max. voltage at the battery end
<35V
Overvoltage protection
17.0V;×2/24V;
Equalizing charging voltage
14.6V;×2/24V;
Boost charging voltage
14.4V;×2/24V;
Floating charging voltage
13.8V;×2/24V;
Charging recovery voltage
13.2V;×2/24V;
Over-discharge recovery voltage
12.6V;×2/24V;
Over-discharge voltage
Light-control open 5V; light-control close 6V
Equalizing charging interval
30days
Equalizing charging time
1H
Boost charging time
2H
Temperature compensation
-3.0mV/℃/2V
Light control voltage
Light control on 5V, ×2/24V;
light control off 6V, ×2/24V;
Light control judgment time
1minute
Operating temperature
-25℃ to +55℃;
IP protection degree
IP30
Net weight
100g
160g
Protection functions
Solar panel short circuit and reverse-connection protection
---
Data sheets and documentation
Specifications
| | |
| --- | --- |
| Charge power | 20A |
| MPPT/PWM | PWM |