PWM Regulator SRNE 12 / 24V 10A
SRNE
More info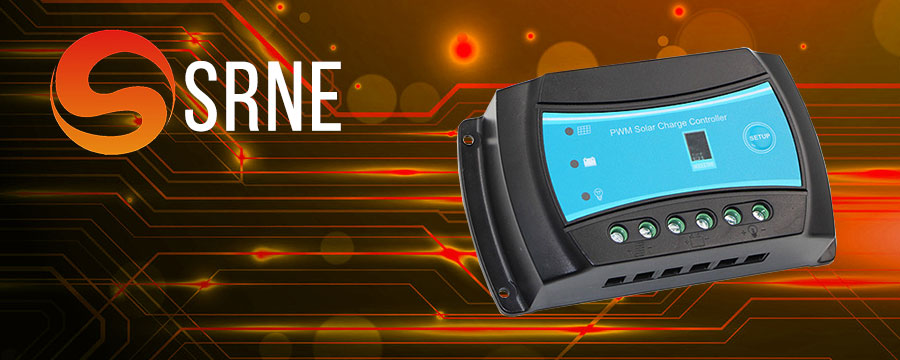 Its assets
Automatic identification of 12V/24V system voltage.
LED digital display and single key operations which makes operate simply and conveniently.
Adopting ternary form charging algorithm, charge the storage battery in equalizing charge mode once a week .It can prevent battery from imbalance and vulcanization effectively, also battery service life will be extended.
The solar regulator LM 2410 has four working modes which made it convenient to use in all kinds of street lamps and monitoring devices.
External temperature sensor can realize high-precision temperature compensation.
Has the electricity protection data function. Parameter can be stored when the power system failure. No need to setting again, as the parameter are saved. Simple and convenient to use !
Various status indications.
---
Protections
over charging protection
over discharging protection
over load, short circuit protection
reverse polarity protection
TVS lightning protection
---
Characteristics
Model
LM 2410
System current
10A
No-Load Loss
< 10mA/12V;10mA/24V
Solar energy input voltage
< 55V
Overvoltage protection
17.0V; ×2/24V
Equal charging voltage
14.6V; ×2/24V(25℃), duration:1h
Ascending charging voltage
14.4V; ×2/24V(25℃), duration:2h
Float charging voltage
13.8V; ×2/24V (25℃)
Return voltage during charging
13.2V; ×2/24V (25℃)
Return voltage for over-discharging
12.6V; ×2/24V
Undervoltage
12.0V; ×2/24V
Over-discharging voltage
11.1V; ×2/24V
Temperature compensation
-4.0mv/℃/2V;
Light-control judgment time
Light-control open 5V; light-control close 6V
Light-control judgment time
10min
Circuit protection
Over-charge, over-discharge, short circuit and over-load protection
Anti- connection-reverse protection for solar battery and storage battery.
Working temperature
-35℃ to +65℃;
Protection level
IP30
Weight
106g
Dimensions
124.7×69.4×34.0(mm)(L×W×H)
---
Data sheets and documentation
Product Reviews
Number of Reviews : 3
Average Grade : 4.7 /5
R. Hervé
the 03/06/2019
5/5
bien
D. Etienne
the 23/05/2018
4/5
correspondant à mes attentes
Specifications
| | |
| --- | --- |
| Charge power | 10A |
| Voltage | 12V / 24V |
| MPPT/PWM | PWM |