Display all pictures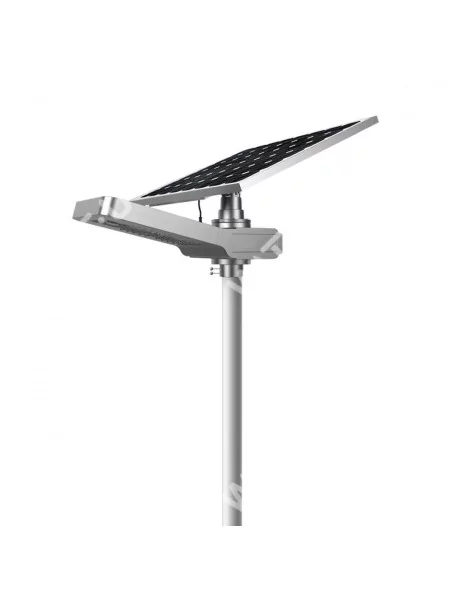 Solar lamp post - LED autonomous WU 20W 18V - Panel 65W
Wattuneed
More info

Fully autonomous LED 20W 18V solar lamppost!
His solar 20 Watt power spot is perfect for lighting your yard, parking, driveway or street lighting without recourse to the public electricity grid.
This solar lamp is completely autonomous with its solar panel 50pw and its built-in battery. Practice to inform the non-connected places in the network at lower cost or to save on energy by using solar energy. Ideal to replace your old high consumption spots!
Charge (in full sun) time: 6 hours
Lighting time: 3-5 days
Recommended installation height: 5-8 meters
Recommended between streetlights distance: 10-30 meters
Beware, the mast is not included in this product! For any request, please contact to info@wattuneed.com
---
Panel photovoltaic orientable 50pw
A solar panel is integrated on top of the lamppost. The particularity of this Panel is that it is fully adjustable (rotation 360 ° and tilt back and forth), to ensure a correct exposure of the entire surface of the Panel regardless of its locationUnlike some Panel lights fixed.
Monocrystalline cells
Power: 50 WP
Easy and quick to install
Aluminum frame
VMP: 18, 0V
IMP: 2.78 A
VOC: 21, 6V
ISC: 3.02 A
Dimensions: 610 x 541 x 25 mm
---

Solar spot with a power of 20W
Thanks to the power of 20W LED lamp, it is possible to illuminate parking lots, driveways, streets...
The distance recommended between streetlights is between 10 and 30 meters.
Features:
Use: street light
Color temperature: 3000-6500 K
Light LFlux: 2500-2800 Lm
LED quantity: 40pcs
LED chip: Bridgelux
CIRB: maw 70Ra
Control voltage: 5V
---

212 Wh Lithium solar battery
The lamp has a Lithium battery high capacity for storage of the energy accumulated during the day.
Life span: 5-8 years (≥ 2000 cycles of charge and discharge)
High heat resistance
---
Dimensions of the solar spot and the photovoltaic panel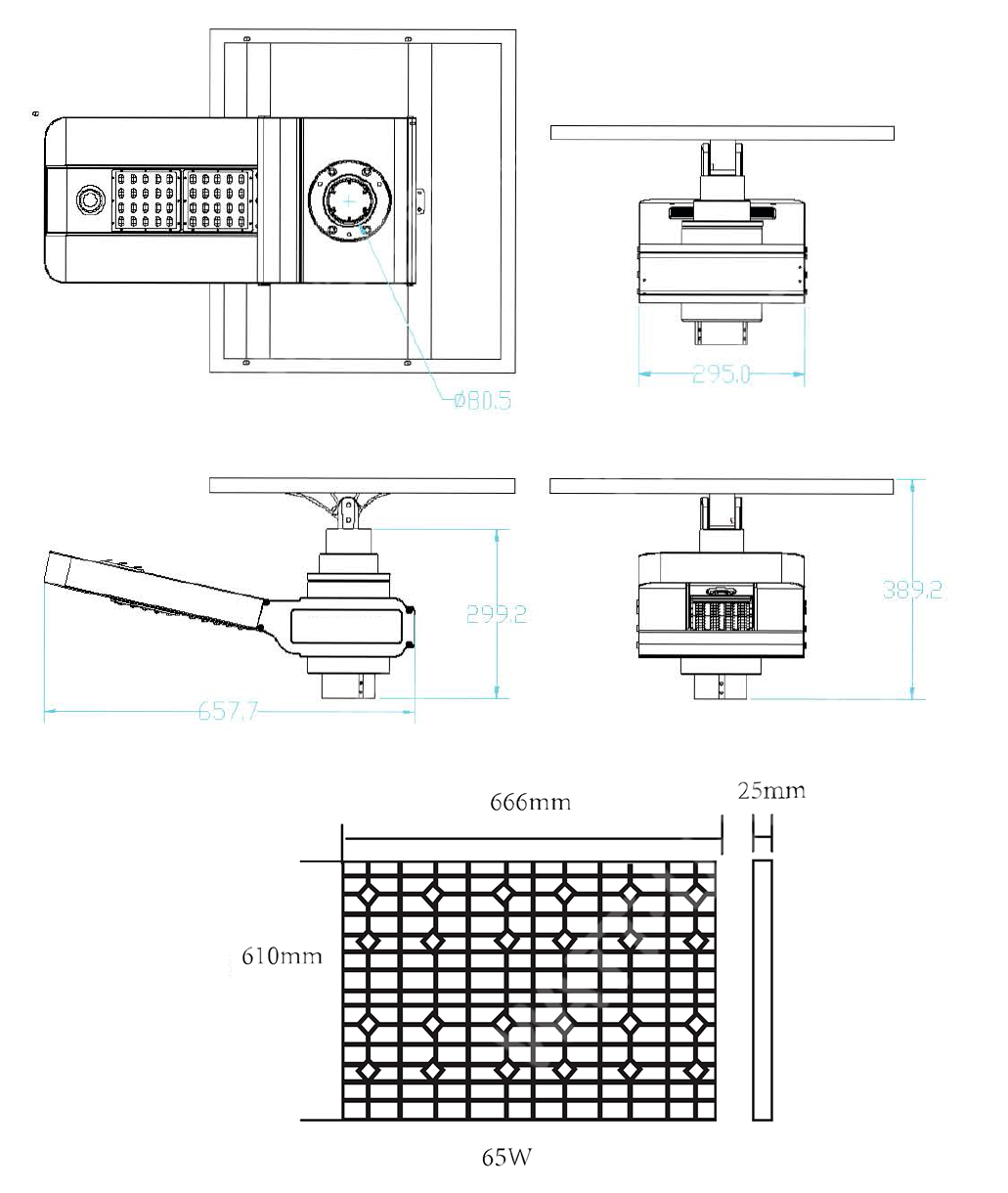 ---
Description
Type
WU 65
Lamp power
20
W
Solar Panel
65
W
18
V
Lithium battery
212
WH
12.8
V
LiFePo
LED quantity
40
PCs
Luminous flux
2500-2800
LM
Time of loading (in the Sun)
5.5
HRS
LED-mark
Bridgelux
Color temperature
300-6500K
CRY
≥70
RA
Light control voltage
5
V
Light distribution
Wing beat with polarized light
Lighting time
2-3 days
Distance from the sensor
5-10
m
Time of the sensor
20-30
s
Operating temperature
-20 to + 60
° C
Life
≥50, 000
HRS
Material
Aluminum under pressure of high-quality cast aluminum alloy
The pole diameter
76
mm
Mounting height
5-10
m
Installation spacing
10-30
m
---
Example usage of the solar lamp 20W

Specifications
| | |
| --- | --- |
| Battery storage | With storage |
| Number of panels | 1 panel |
| Type of need | Self-Use Lighting Kits |
| Wind Turbin | Without |
| Type de LED | Spot LED |
| Type de LED | Kit éclairage autonome |
| Voltage | 12V |
| Lighting power | 20W |
| Technology | Lithium |
| Panel type | Rigids |
| Cells | Monocrystalline |
| Max. Power - Wp | 65 Wc |
| Open circuit voltage (Voc) | 21.6 V |
| Short circuit current (Isc) | 3.02 A |
| Max. power current (Imp) | 2.78 A |
| Max. power voltage | 18 V |
| Battery | Kit with battery |