Display all pictures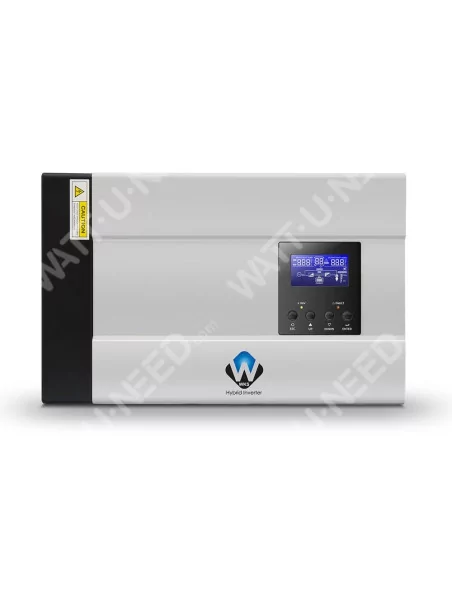 WKS 3kVA 24V - 230V inverter GS Promo
WKS
More info
"Small 230V Pure Sine inverter with high performance "
3000VA is a reliable power source protecting your batteries.
Lightweight and small, the inverter casing is made of stainless steel and anodized aluminum which makes it particularly resistant.
---
Characteristics
Rated power : 2400W or 3000VA
Pure Sine inveter (ideal for sensitive appliances or in need of a high starting current).
Tranformerless,

Battery protection with alarm and disconnection in case of low battery,

Low self-consumption
Dc reverse polarity, over-temperature and short-circuit protection
solation between input and output in order to secure the device
---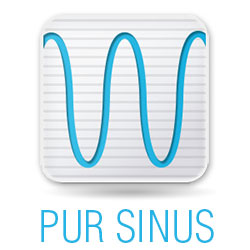 Pure Sine inveter
This converter is a Pure Sine Wave Inverter which reproduces an current similar to the public electricity network. It can be used to supply all the types of devices in energy.
---
Example of use

---
Specifications
RATED POWER
3000VA/2400W
INPUT
Nominale DC voltage
24 VDC
Cold start voltage
23 VDC
Acceptable Voltage Range
21 VDC ~ 29 VDC
Low DC Warning Voltage
@ load <20% : 22.0 VDC
@ 20% ≦ load < 50% : 21.4 VDC
@ load ≧ 50% : 20.2 VDC
Low DC Warning Return Voltage
@ load <20% : 23.0 VDC
@ 20% ≦ load < 50% : 22.4 VDC
@ load ≧ 50% : 21.2 VDC
Low DC Cut-off Voltage
@ load <20% : 21.0 VDC
@ 20% ≦ load < 50% : 20.4 VDC
@ load ≧ 50% : 19.2 VDC
Efficiency
> 90 %
No Load Power Consumption
< 20 W
Saving Mode Power Consumption
< 10 W
OUTPUT
AC Voltage Regulation (Batt. Mode)
230VAC ± 5%
Surge Power
6000 VA
Waveform
Pure sine wave
PHYSICAL
Dimension, D x W x H (mm)
82 x 232 x 369 mm
Net Weight (kgs)
4,3 kg
OPERATING ENVIRONMENT
Humidity
5% à 95% Relative Humidity (Non-condensing)
Operating Temperature
0°C - 55°C
Storage Temperature
-15°C - 60°C


Specifications
| | |
| --- | --- |
| Voltage | 24V |
| Power | 3000 VA |
| Inverter power | 3000VA |