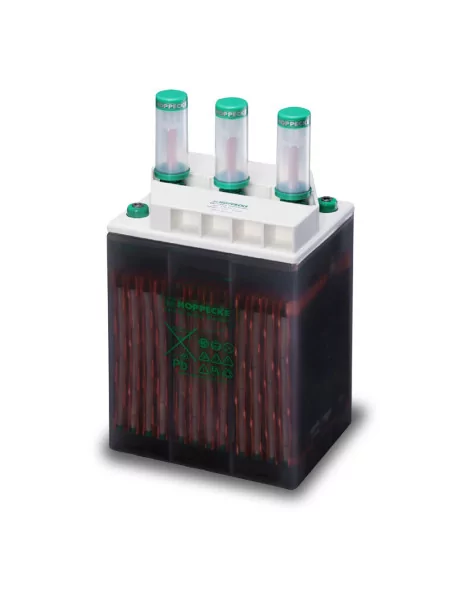 Hoppecke OPzS battery solar.power block
Hoppecke
More info

Hoppecke OPzS Solar.Power Block Battery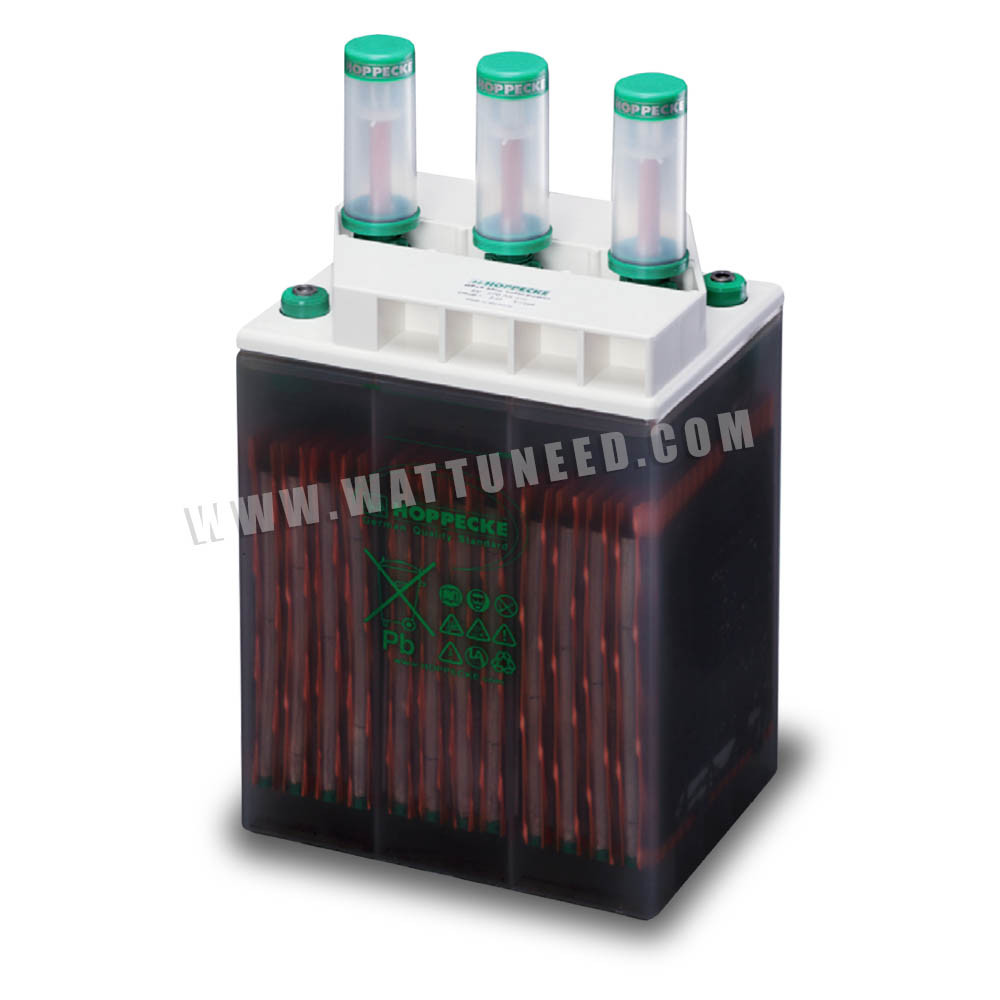 Power.bloc opzs are stationary batteries with liquid electrolyte (diluted sulfuric acid).
Tubular plates offer a very high life expectancy to these batteries. They are ideal for applications that require a lot of charge-discharge cycles (solar applications). These Hoppecke batteries have a long service life and are suitable for use in cycling.
Aquagens for recombination of gases are not supplied with batteries.
---
benefits
Low maintenance, until no maintenance with the use of Aquagen caps
Very good cycle stability during use in PSoC1 - by the tubular design of the plates allows a more efficient charging current
Maximum compatibility - measures that comply with DIN 40737-3
Simple mounting and assembly - the battery cover is equipped with a built-in handle system
Enhanced short-circuit safety from the moment of assembly by the use of HOPPECKE system connectors
---
Applications
On-grid and off-grid energy use
Drinking water treatment system
Medical treatment equipment
Signage, lighting
Mobile radio stations
Stations BTS
Off-grid/grid energy treatment systems
---
Cycling
Up to 1500 cycles at 80% discharge depth.
Up to 8000 cycles at 20% discharge depth.
Shelf life of cycles dependent on the capacity taken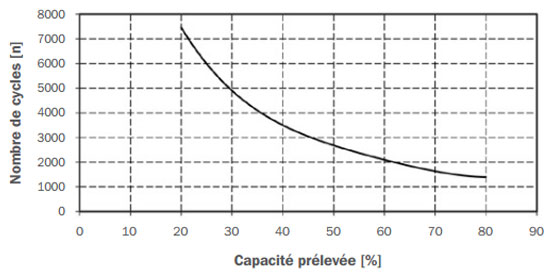 ---
Data sheets and documentation