Display all pictures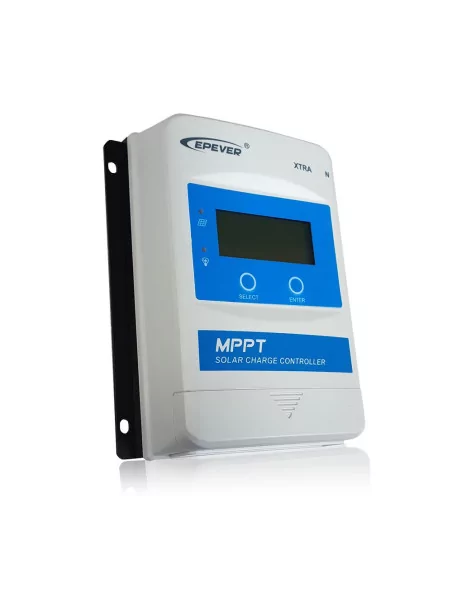 Epever MPPT XTRA-N Serie 30A
Epever
More info
" Solar charge regulator with MPPT function "
It is suitable for all current solar technologies and is perfect for solar systems with solar modules voltages higher than the ones from the battery.
The sophisticated algorithm of the "MPP Tracking" can constantly have the maximum power output of the solar module. Thanks to its advanced technology, Epever Serie A charge regulator ensures maximum power in all operating conditions, a professional battery protection and modern design.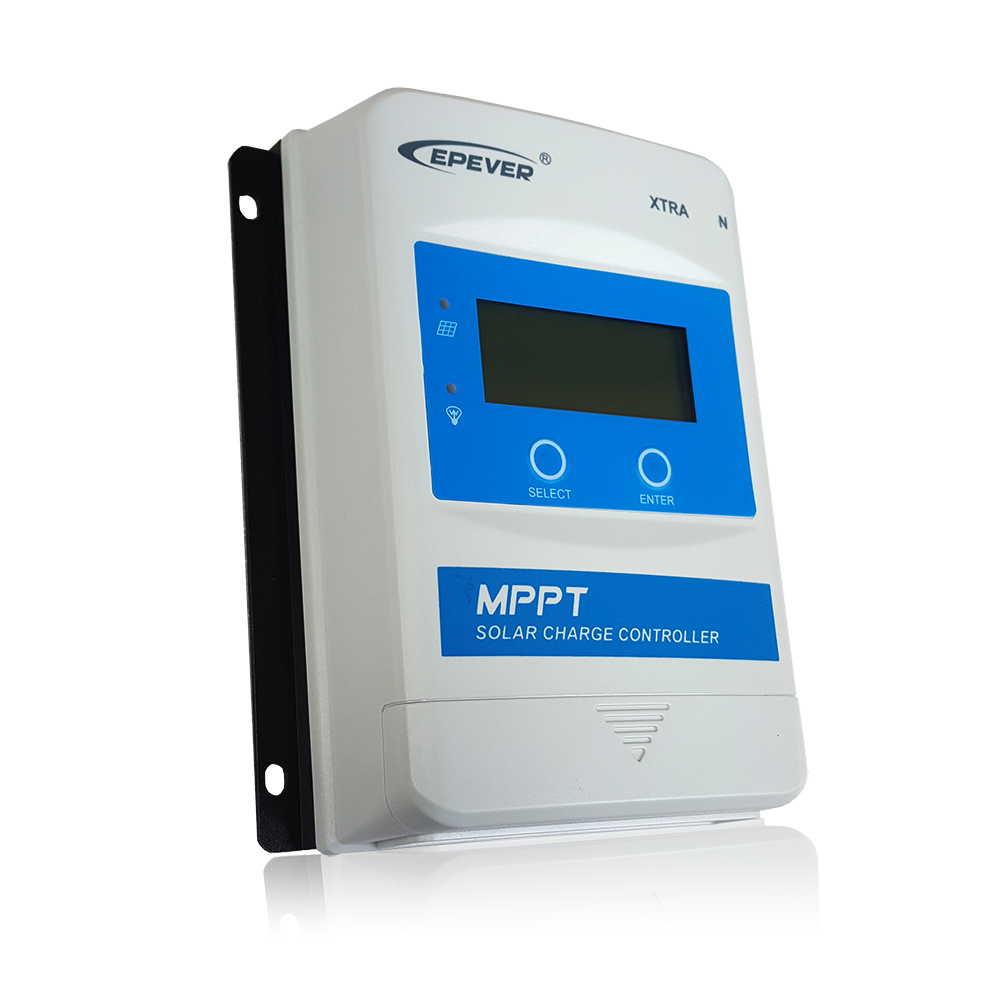 ---
Product Specifications
Tracking device of the maximum power point (MPP tracker)

Multi-function LCD displays

Voltage and current control
Disconnect consumers according to the current
Automatically reconnect
Temperature compensation
Monthly maintenance charge

Stage charge with PWM output

High tracking efficiency no less than 99.5%

•Peak conversion efficiency of 98%
---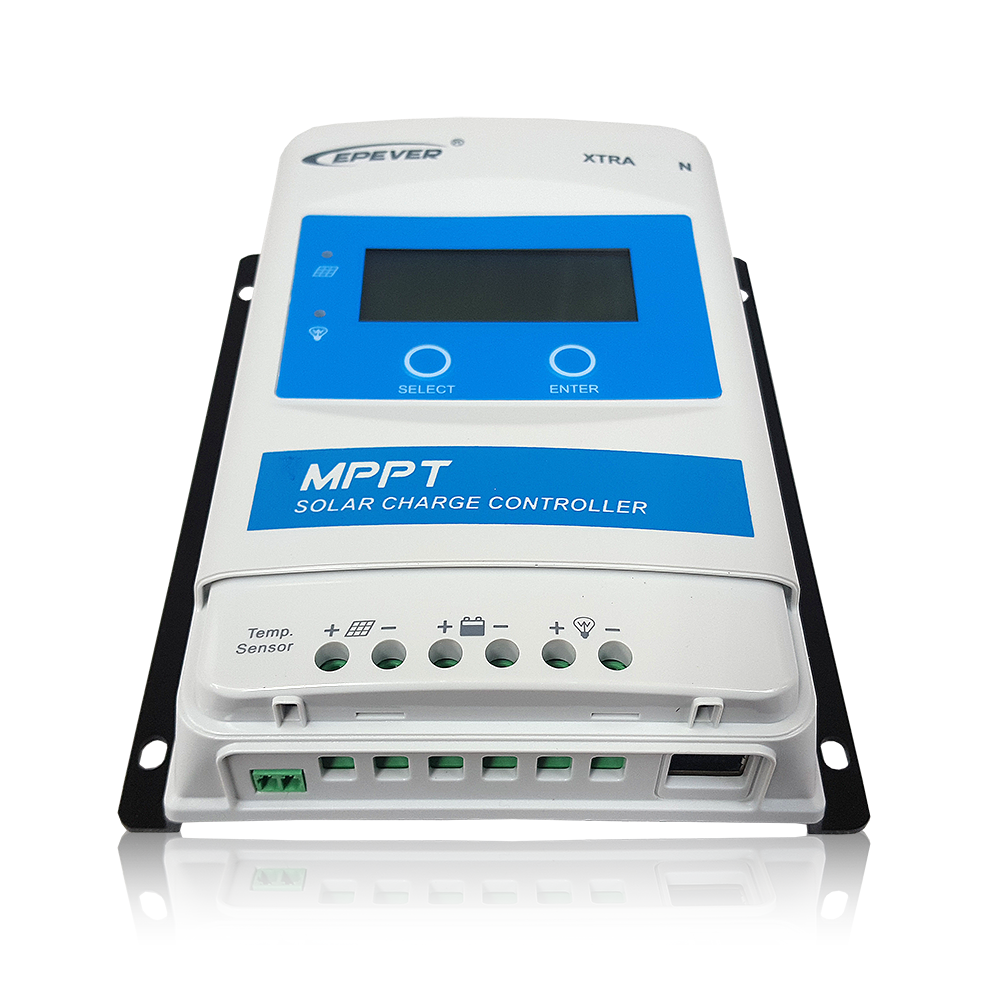 Electronic protection functions
Overload protection
Deep discharge protection
Solar modules, battery and consumer reverse polarity protection
Reverse polarity by internal fuse protection
Automatic electronic fuse
Short circuits protection
Overvoltage at the input of the solar module
Open circuit without battery protection
Reverse current at night protection
Overtemperature and overload protection
Disconnect when battery overvoltage
---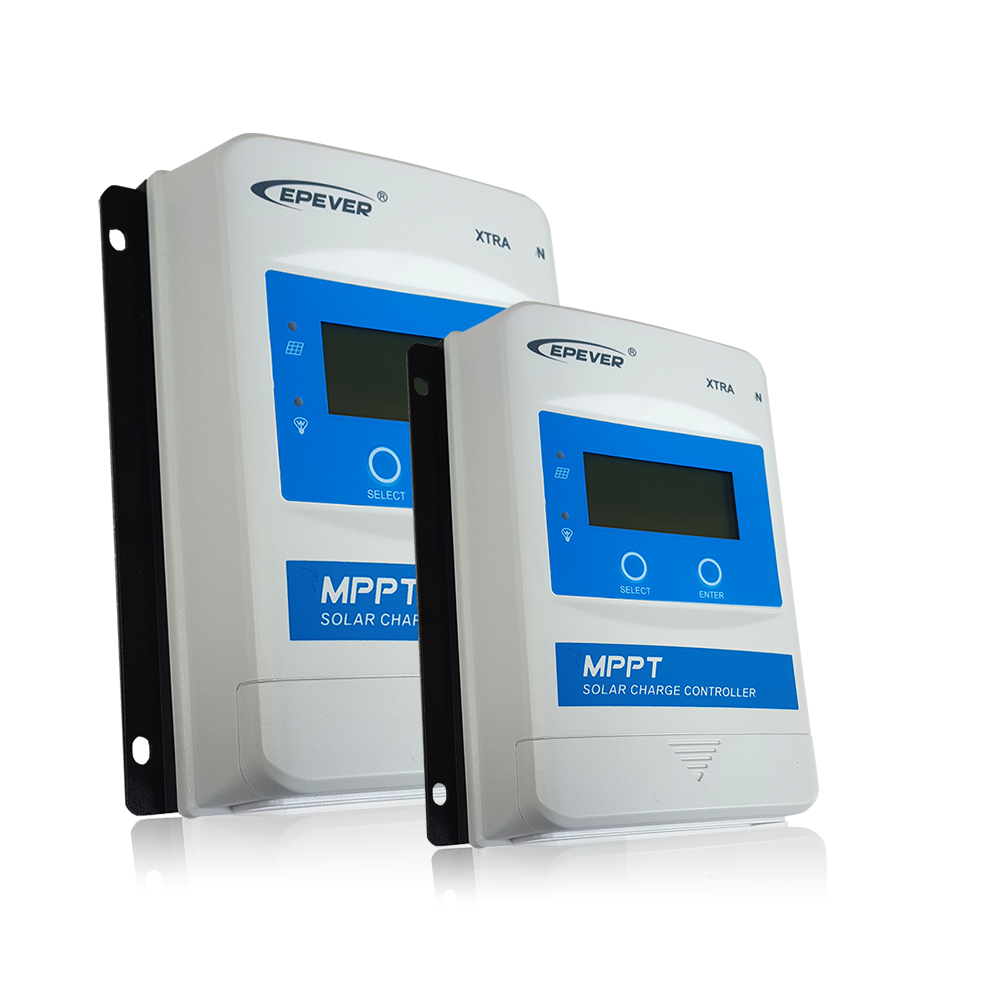 Tracer Serie controller : 4 model available
This controller is available in 4 versions to suit perfectly to your system.
> XTRA 1210N - battery capacity : 10A .
This controller can accommodate up to 260 watts of solar panels *
> XTRA 2210N - battery capacity : 20A .
This controller can accommodate up to 520 watts of solar panels *
> XTRA 3210N - battery capacity : 30A .
This controller can accommodate up to 780 watts of solar panels
> XTRA 4210N - battery capacity : 40A .
This controller can accommodate up to 1040 watts of solar panels
* in a 24Volts System

---
Specifications
Model

XTRA 1210N

XTRA 2210N

XTRA 3210N

XTRA 4210N

Nominal system voltage
12V/24V autowork
Rated battery current
10A
20A
30A
40A
Rated load current
10A
20A
30A
40A
Max. battery voltage
32V
Max. PV open circuit voltage

100VDC (at minimum operating environment temperature)

92V(at 25℃ environment temperature)

Max. PV input power

12V 130W

24V 260W

12V 260W

24V 520W

12V 390W

24V 780W

12V 520W

24V 1040W

Self-consumption
≤20mA(12V) ≤16mA(24V)
Temp. compensation
-3mV/°C/2V
Working temperature
-25°C à 45°C
Dimensions
172x139x44 mm
220x154x52mm
228x164x55mm
252x180x63mm
Weight
0.6 kg


1,1 kg
1,2 kg
1,9 kg
---
The theoretical charging of a lead acid battery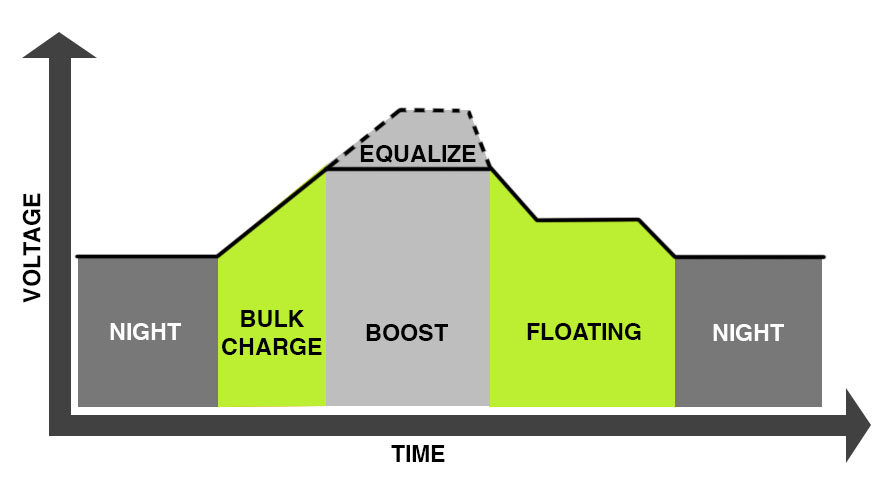 - Phase 1: the current is limited to a rate of about 1/5 of the rated capacity. The voltage increases gradually until it reaches its maximum regulated threshold to 2.35 V / element.

- Phase 2 : the charging voltage is regulated to 2.35 V / element, the charging current then decreases to less than C/100. This phase should last up to 20 hours, the voltage must not stay above 2.26 V longer. The battery is chargedat the end of this phase

- Phase 3: once the battery is charged (after about 20 hours of charging) it switches to trickle charge (Floating) to keep it at 100% load. Then the voltage applied to the battery is around 2.26 V / element.
---
Mounting example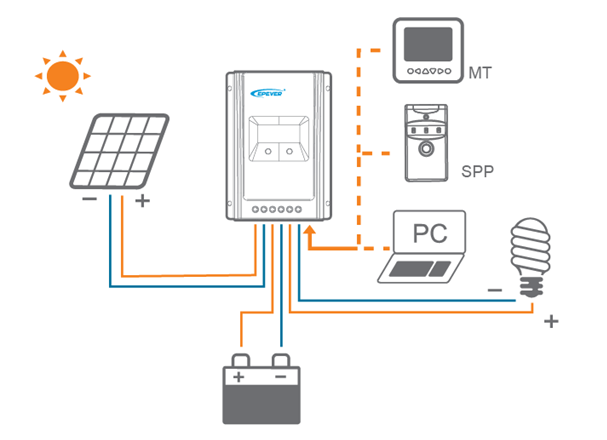 MT : Digital display MT50 (see product)
SPP : Super Parameter Programer (see product)
---
Monitor software
Please, download the last version of the monitor software here
Data sheets and documentation
Product Reviews
Number of Reviews : 4
Average Grade : 4.8 /5
A. Anonymous
the 11/09/2019
4/5
pas encore essayé,
A. Anonymous
the 01/08/2018
5/5
Pas encore testé
A. Anonymous
the 29/07/2018
5/5
Très bon produit. Il a marché immédiatement et optimise vraiment la puissance des panneaux. J'ai pu le constater par rapport à l'ancien qui n'était pas un MPPT. Je n'ai pas le recul pour voir le gain exacte, mais à vu de nez, facile 30% comme annoncé.
A. Anonymous
the 08/11/2017
5/5
Bon régulateur avec possibilité de choisir le type de batteries.
Specifications
| | |
| --- | --- |
| Charge power | 30A |
| Voltage | 12V / 24V |
| MPPT/PWM | MPPT |
| Maximum PV input voltage | 100 V |