Display all pictures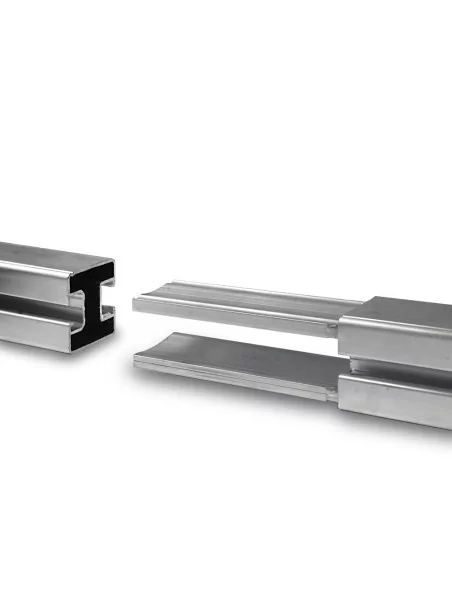 Profile junction
Wattuneed
More info
" Connecting piece for aluminum profiles "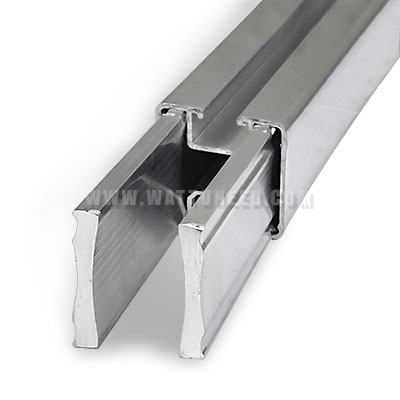 Easy installation and robust !
These two jonction bars are used to connect two profiles together.
Very easy to use , this system requires no screws or tools! Simply insert the junction pieces in both profiles to assemble.
Robust, this system securely holds the profiles together.
Sold in pairs.
Specifications
| | |
| --- | --- |
| Type fixation | Structure sol, Toit en ardoise, Toit en bac acier, Toit en tôle, Toit en tuile, Toiture plâte |
Data sheets and documentation
Product Reviews
Number of Reviews : 28
Average Grade : 4.8 /5
V. Didier
the 12/09/2019
5/5
trés bien.
G. Christophe
the 07/08/2019
5/5
Ras .
D. Herve
the 29/04/2019
4/5
Les rails ont tout de même tendance à se désunir.
G. Jean-Jacques
the 05/04/2019
5/5
Très bon produit livré rapidement
D. Pascal
the 30/03/2019
5/5
Produit tout à fait conforme
F. Patricia
the 09/03/2019
4/5
Sans probleme
R. Charles
the 20/10/2018
5/5
Eléments d'une bonne épaisseur afin de rigidifier les rails mis bout à bout
M. Herve
the 30/08/2018
5/5
c'est ok
B. Laurent
the 16/07/2018
5/5
T bien
G. Vincent
the 13/07/2018
5/5
bon et simple
C. Adrien
the 20/06/2018
5/5
conforme
D. Christophe
the 16/05/2018
5/5
Conforme
C. Jean Paul
the 11/04/2018
4/5
Rien à dire le matériel est conforme et pratique
S. Bruno
the 03/04/2018
5/5
très bien
S. Laurent
the 21/01/2018
4/5
Pas encore essayé mais confiant
A. Jean-Jacques
the 29/11/2017
5/5
OK pas de problème
B. Florival
the 21/11/2017
5/5
Fait son Boulot
B. Florival
the 21/11/2017
5/5
Fait son travail
L. Julien
the 03/11/2017
5/5
Bonne qualité
G. Fabrice
the 11/10/2017
5/5
La liaison entre les rail en aluminium est très efficace.
J. Sylvain
the 08/09/2017
4/5
Non encore essayé.
T. Rodolfo
the 29/07/2017
4/5
Très bien
G. J.yves
the 20/09/2016
5/5
Ca a vraiment l'air d'être du costaud, très bien.
P. Jean Marie
the 21/07/2016
4/5
J'ai pas reçu cela, mais les jonctions qui vissent a l'exterieur, donc pas de commentaire sur leur efficacité encore...
C. Eric
the 12/06/2016
5/5
simple et facile a mettre en oeuvre
V. GILEMON
the 07/06/2016
5/5
Tres bon produit
More reviews...