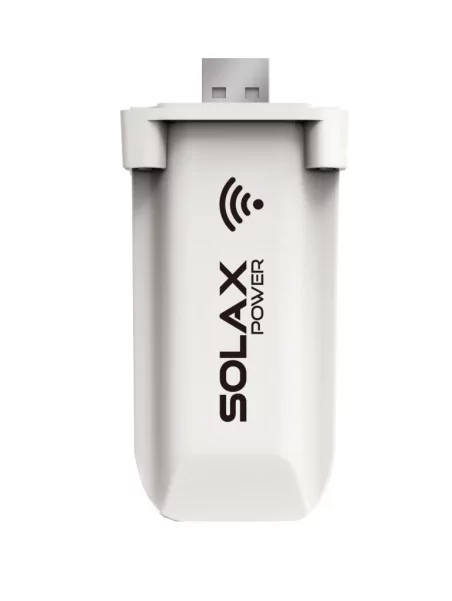 Kit Pocket Wifi SolaX Power
Solax
More info

SolaX Power wi-fi kit compatible with the entire SolaX range.
Plug-and-play system, plug the Pocket Wifi into the USB / Wifi port of your SolaX inverter. The data is sent directly to the Cloud, which can be consulted at will, wherever you are.
Monitor Over The World
Wherever you are in the world, as long as you have a wifi connection you can check up on your SolaX system. View its current production, money saved and even trees planted!
Accessible Via App Or Web
The SolaX Portal is available via app or web browser, whichever you prefer. Our app can also be found in either the iOS or the Android store.
Battery Management
Use the SolaX Portal to check the status of your battery. View live data and check the historical performance using a range of reporting tools.
Email Reporting
The SolaX Portal will send you detailed email reports regarding your systems status, the intelligent portal will pick up on any fault and ping an in-depth report to the specified email address.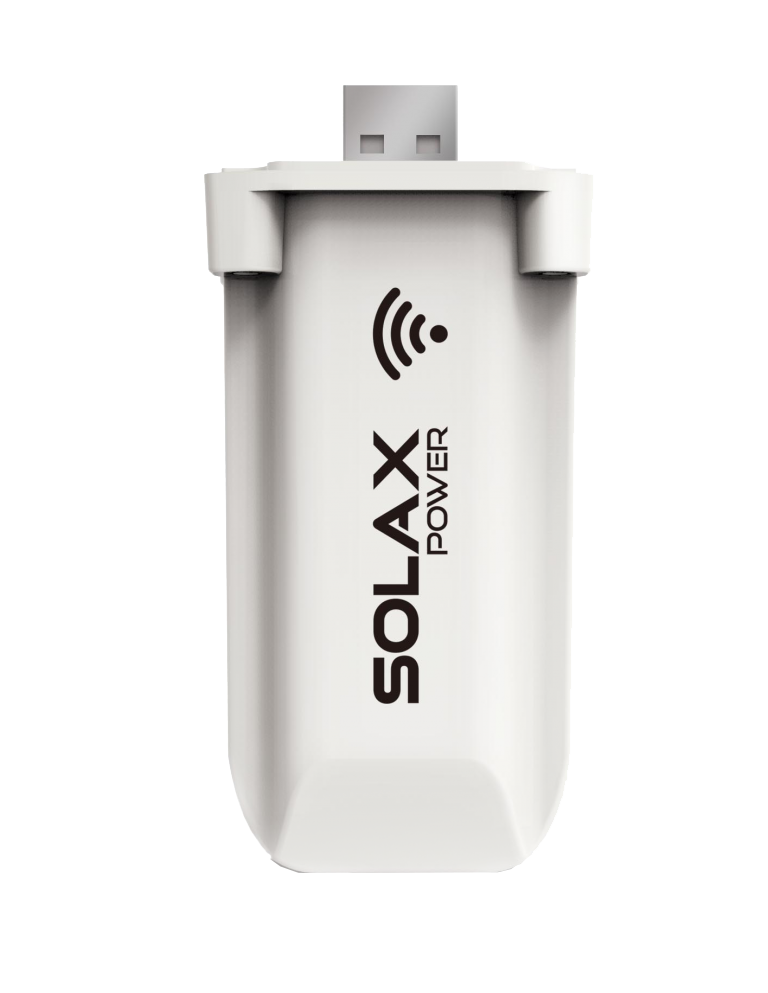 | | |
| --- | --- |
| Product name | Pocket Wifi |
| Supply voltage | +3.3V |
| Antenna gain | 3dB |
| Wireless mode | 24 Ghz 80,11b/g/h |
| Dimension | 82 x 40 24,3 mm |
| Weight | 24 g |
| Effective distance | 10 m |
| Degree of protection | IP65 |
| Compatible with | All SolaX range |
Data sheets and documentation
Product Reviews
Number of Reviews : 10
Average Grade : 4.1 /5
P. Jean Michel
the 21/09/2021
4/5
Paramètrage un peu compliqué je trouve qu'on aurait pu faire plus simple...après l'installation super simple
V. Fabrice
the 30/04/2021
1/5
Pas la bonne reçu...
P. Richard
the 30/08/2020
5/5
Parfait pour connaître la production de l'installation en temps réel !
A. Anonymous
the 19/04/2020
5/5
Conforme à la description.
A. Anonymous
the 28/03/2020
3/5
inutile finalement car onduleur reçu avec un écran LCD qui permet la lecture directe des données. De ça va produire un rayonnement wifi supplémentaire dans la maison. Pas cool !
A. Anonymous
the 05/02/2020
5/5
Marche bien
A. Anonymous
the 17/07/2019
5/5
facile a installer et a paramétrer.
A. Anonymous
the 25/04/2019
5/5
Conforme à la commande, connexion Wi-Fi impossible avec un smartphone, obligé de prendre un PC portable.
A. Anonymous
the 10/11/2018
5/5
Bon produit, enfin disponible, n'hésitez pas...
A. Anonymous
the 11/01/2018
3/5
En attente d'utilisation; problème de password