Display all pictures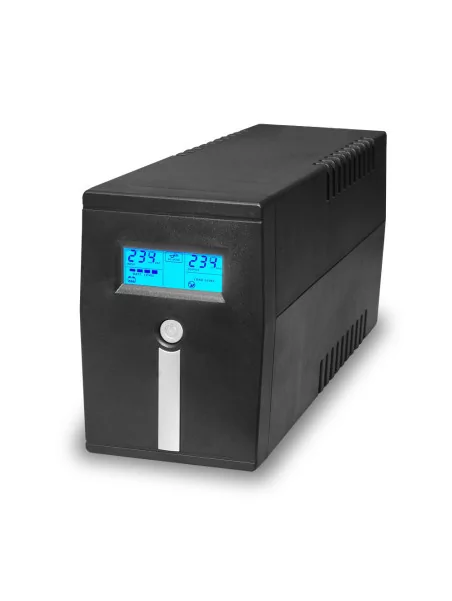 UPS Vision EOS650-2200
UPS vision
More info
" Protect your electronic equipment with this UPS 650VA "
Line interactive type

This UPS interacts with the network


- In normal mode, the load is powered by the grid. The inverter, in reverse operation, charges the battery using the grid.


- In standalone mode, the inverter and battery supply power the load.
The power contactor cuts the grid input to avoid a backfeed from the inverter. This inverter provides some regulation of output voltage but it is less effective than an "on-line" UPS (doubleconversion). There is no real insulation between the load and the power supply and no real control of the output frequency. This UPS doesn't protect demanding applications such as computer servers against harmful micro-cuts.
---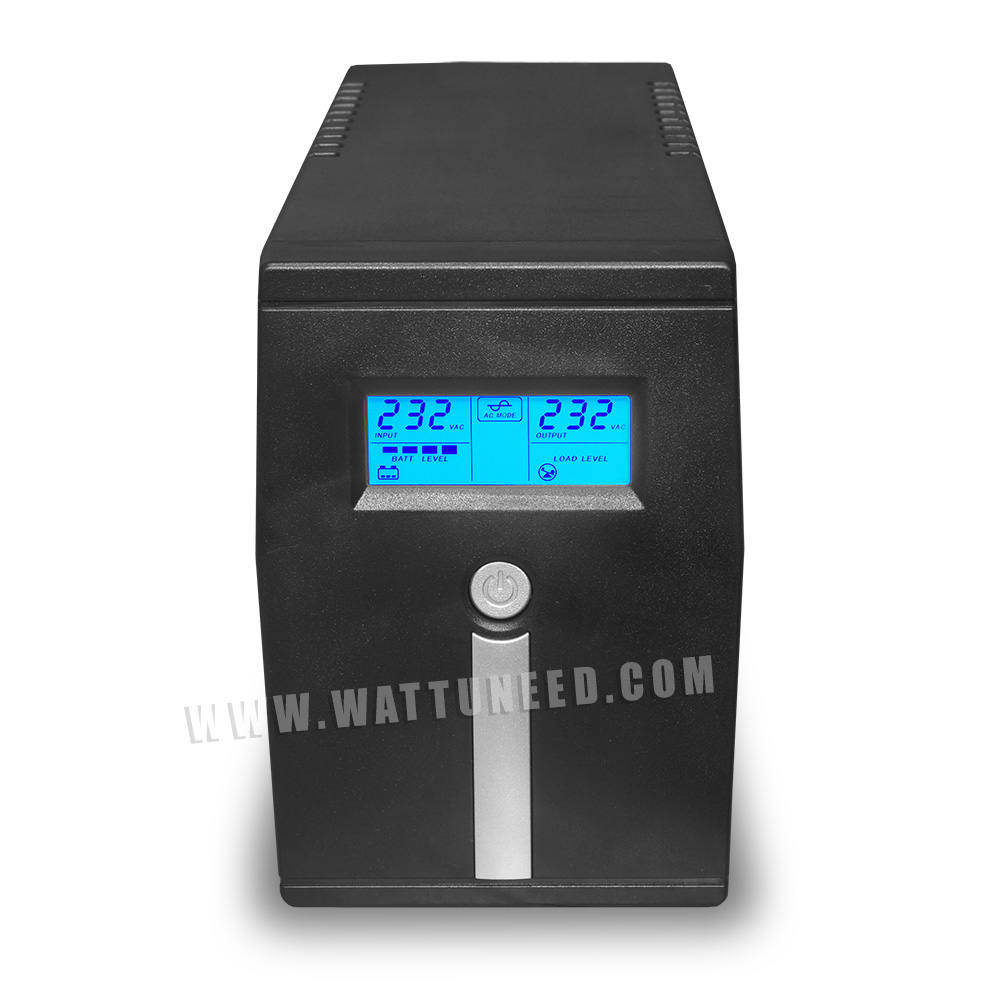 This UPS is specially designed for Personal Computer with multi-functions. Its light weight, compact design perfect fits to the limited working environment. The line of UPS is equipped with boost and buck AVR to stabilize input voltage range. It is also built-in with DC start function. This function enables the UPS to be started up without AC power supplied.
---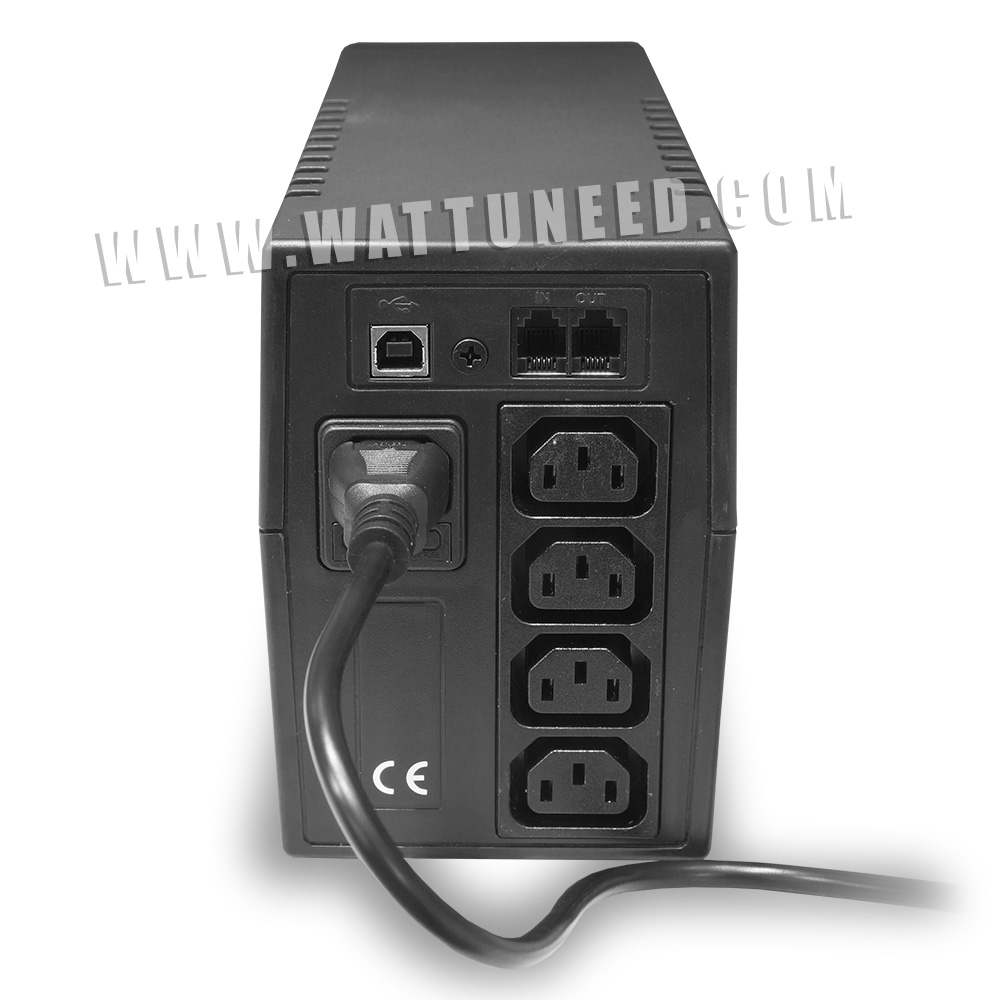 Features
Microprocessor control guarantees high reliability
Equipped with boost and buck AVR
Green power function for energy saving
DC start fuction
Auto restart while AC recovery
Compact size
Light weight
Provides AC overload protection
LCD display
---
Specifications
| | |
| --- | --- |
| Capacity VA | 650VA |
| Voltage | 110VAC/120VAC or 220VAC/230VAC/240VAC |
| Voltage range | 81-145VAC or 162-290VAC |
| Voltage regulation | +/-10% |
| Frequency | 50Hz or 60Hz |
| Frequency regulation | +/-1Hz |
| Output waveform | modified sine wave |
| Battery type | 12V/7.0A H x 1 |
| Recharge time | 6-8 hours to çà% after complete discharge |
| Transfer time | 2-6 ms |
| Indicator | LED |
| Protection | discharge, overcharge and overload |
| Dimensions | 298x101x142 mm |
| Operating environment | 0°C - 40°C |
| Noise level | Less than 40dB |