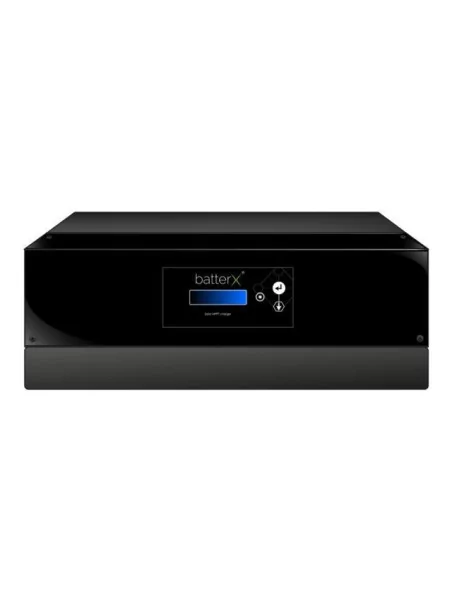 Hybrid Off Grid controller 40kW BatterX
BatterX
More info
Contrôleur Off Grid hybride
Power
10 et 40kW (up to 8 units in parallel)
MPPT input
270-640 Vdc (40kW TBA)
Input min/mac. Voc
200 Vdc / 800 Vdc (40kW TBA)
Efficiency
≥ 97%
Communication
RS232, 4 dry contacts, EPO, multi language graphical
Dimensions H x D x W / wieght
10kw : 3U x 500 x 440 / 17kg (40kW TBA)
---
Operating
---
Solar energy
In combination with a PV installation the solar energy is the primary energy source to supply the load with stable and uninterruptible power. It also charges your batteries.
---
Grid & generator supply
The grid only supplies the load when the solar and/or battery energy is not strong or not available. Partial grid supply is managed by the Energy Flow Manager (EFM)
---
Battery storage
With this unique and modular technology, it is able to provide very big storage capacities. In combination with solar energy, it can power and protect you during many hours or days.