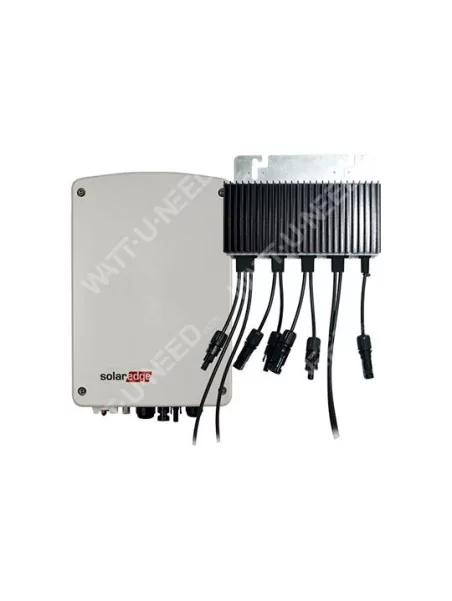 SolarEdge Compact Extended SE1000M to SE2000M
SolarEdge
More info

---
A Green Electricity - Affordable For Small Resident roofs

The single-phase inverter with compact technology is an economical solution of DC inverters optimized for residential, which is ideal for homes with limited roof space, social housing projects, or to meet minimum requirements in terms of sustainability.
Benefiting from the many SolarEdge advantages such as greater energy collection of each module, long-term product guarantees, advanced security features and free module-level supervision1 , the single-phase inmoner With compact technology can be easily installed on existing roofs or on new buildings and provides clean energy, which is both affordable, efficient and safe.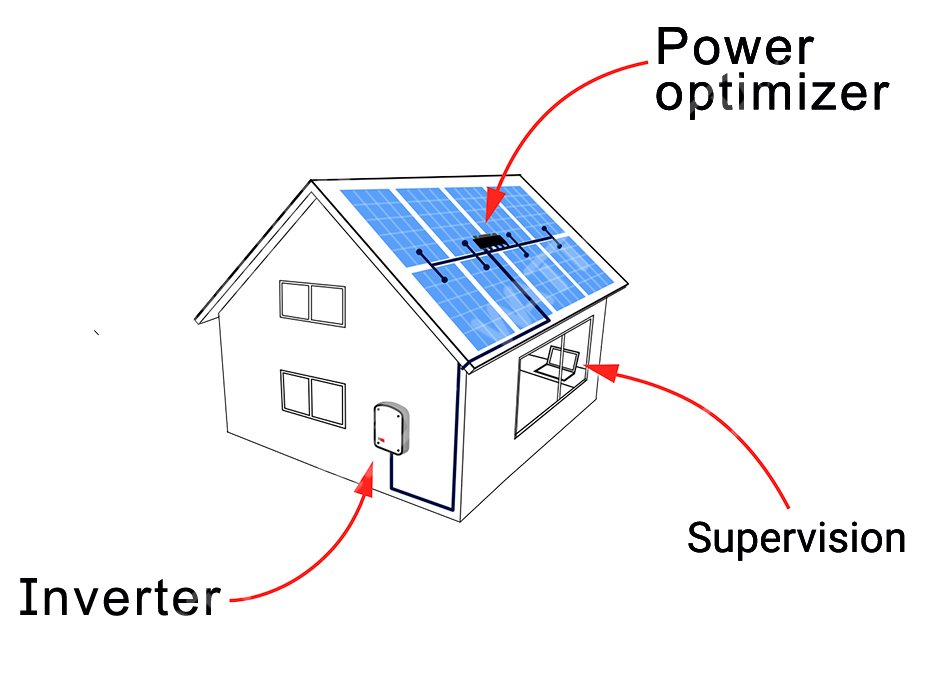 ---
Designed specifically for roofing systems with 4-8 modules

The solution includes a single power optimizer with four maximum power point controllers (or Maximum Power Point Trackers, MPPT) to collect more energy produced by each module. One or two 60-cell PV modules or a 72/96 cell PV module can be connected at each input. The M2640 power optimizer works exclusively with the new compact-technology single-phase iner. The wall inunner is extremely compact, very light, easy to install and available in three versions: 1 kW, 1.5 kW and 2 kW.
---
Key features

• Power optimizer and inunntor designed exclusively to work together
• Extremely compact, very light, easy to install
• Fast and easy to get the inletor ready directly from your smartphone using SolarEdge SetApp
• More security with SafeDC™, designed to reduce the system's voltage to 10V for maximum PV security
• IP65 inser—suitable for indoor and outdoor installation
• Two different inducing options are available depending on the project requirements, for maximum profitability:
• Basic — for facilities where supervisory connectivity is not required
• Extended — for facilities requiring supervisory connectivity
• Ethernet and Wi-Fi2 integrated
• Additional connectivity options such as ZigBee® and cellular network plug-in can be purchased separately
• The connection to smart energy products and energy meters is also supported
---
Size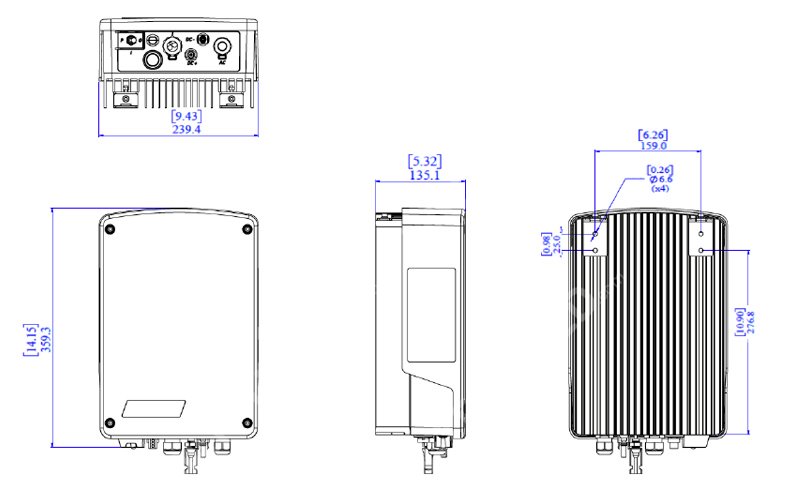 ---
Characteristics
model
SE1000M
SE1500M
SE2000M
value
exit
Maximum AC output power
1000
1500
2000
Will
AC output voltage (nominal)
220/230
Vac
AC exit voltage range
184-264,5
Vac
AC frequency (nominal)
50/60 -5
Hz
Maximum continuous output intensity
5
7
9,5
Has
entrance
Maximum DC Power
1350
2025
2640
W
Without trasnformateur, without grounding
yes
Maximum entry tension
500
Vdc
Running tension
75-480
Vdc
Maximum entry current.
11
Adc
Maximum return. From the indutor
97
%
Weighted European return
95,7
96,5
97
%
Installation specification
Dimensions (HxLxP)
340 x 239 x 127
Mr
noise
25
Dba
weight
6
Kg
cooling
Natural convection
Operating temperature range
-40 to 60
℃
Protection index
IP65 - outdoors and indoors
Specifications
| | |
| --- | --- |
| Weight | 10 kg |
| Weight | 11,9 kg |
| Weight | 11,4 kg |
| Monophasé / Triphasé | Monophasé |
| Width | 370 mm |
| Height | 450 mm |
| Thickness | 174 mm |
| AC output rated power | 2 200VA; 3 000VA; 3 500VA; 3 680VA; 4 000VA; 5 000VA; 6 000VA |
| Maximum DC power | 3400W; 4650W; 5425W; 5700W; 6200W; 7750W; 9300W |