SMA Sunny Tripower STP 8000TL
Three-phase inverter SMA Sunny Tripower - model: 8000TL
This inverter is optimal for traditional residential photovoltaic installations for the much more powerful facilities.
This product is no longer available for sale.
You can find its equivalent by clicking here.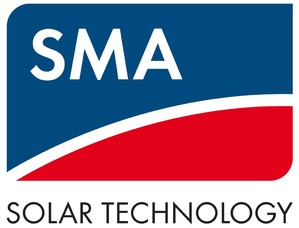 More info
By buying this product you can collect up to 259 loyalty points. Your cart will total 259 points that can be converted into a voucher of 77,70 €.
More info
Description:
Economic
Maximum efficiency of 98%
Management of the shading with Opti-Trac Global Peak
Active management of the temperature by OptiCool

Flexible
Up to 1000 V DC input voltage
Built-in networking features
Reactive power injection
Precise dimensioning of the installation through Optiflex modules

Interactive
SMA Webconnect
Integrated Ethernet with Sunny Portal communication
Communication Bluetooth®
Easy adjustment of the locale
Series multifunction relay

Simple
Three-phase injection
Connecting the cables without tool
DC SUNCLIX connection system
Integrated ESS DC switch-disconnector
Simple wall mounting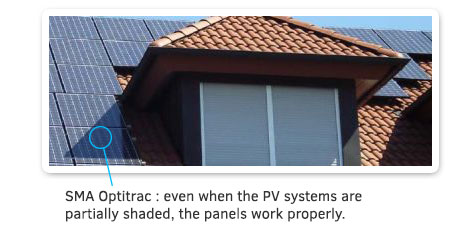 Optitrac
OptiTrac Global Peak is an additional function of the MPP tracker for operation in partially shaded PV facilities.
This specializing in operations management ensures that the modules are constantly operated the most of power, even in the presence of several maximum output (in the case of partially shaded PV systems), without measurable performance loss (loss < 0.2%). In other words, even if the shading panels properly.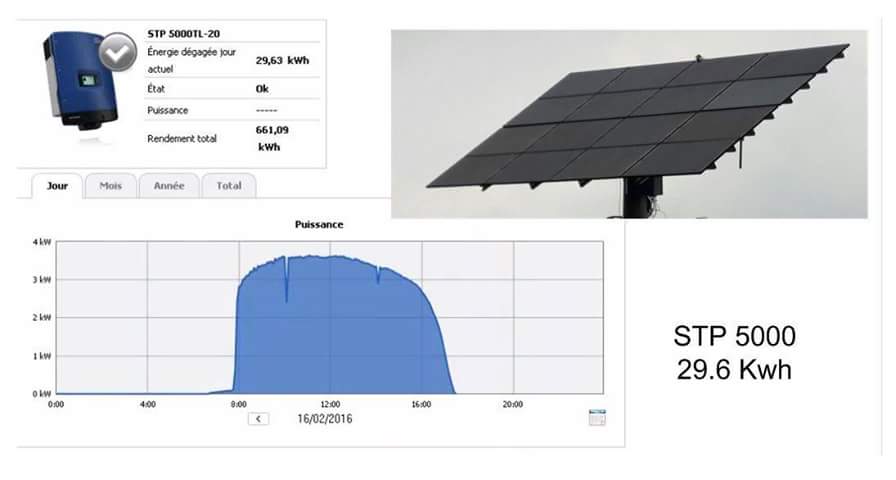 Sunny Tripower
8000TL
INPUT (DC)
Power DC Max (for cos? = 1).
8200 W
Input voltage max.
1000 V
MPP voltage range / input rated voltage
330V to 800V / 580V
Input min voltage / start
150V / 188V
Input maximum input A / input B
15A / 10A
Input per input string A / b
15A / 10A
Number of entries independent MPP / strings by entry MPP
2 / HAS: 2; B: 2
OUTPUT (AC)
Assigned (at 230 V, 50 Hz) power
8000W
Apparent power AC max.
8000VA
Rated voltage AC
3 / N / PE. 220 / 380 V - 3 / N / PE. 230 / 400 V - 3 / N / PE. 240 / 415 V
Nominal AC voltage range
160 v to 280 V
AC mains frequency / range
50 Hz, 60 Hz / 5 Hz + -6 Hz...
Frequency / voltage of system assigned
50 Hz / 230 V
Output current max.
11.6 A
Power at rated power factor
1
Adjustable phase shift factor
inductive 0.8... capacitive 0.8
Phases of injection / connection
3 / 3
PERFORMANCE
Maximum performance / European performance
98% / 97.6%
PROTECTION DEVICES
Disconnection device side DC
Yes
The ground fault surveillance / network
Yes / Yes
DC polarity protection / resistance to AC circuits / galvanic separation
Yes / Yes / -.
Monitoring unit of all current-sensitive fault current
Yes
(According to IEC 62103) protection class / category of overvoltage (according to IEC 60664-1)
I / III
GENERAL DATA
Dimensions (L / H / P)
470 / 730 / 240 mm
Weight
37kg
Operating temperature range
-25 ° C... + 60 ° C
Noise (typical)
40 dB (A)
Autocon - summons (night)
1 W
Topology / principle of cooling
Transformerless / OptiCool
Protection (according to IEC 60529)
IP65
Climate category (according to IEC 60721-3-4)
4K4H
Allowable maximum value of relative humidity (without condensation)
100%
EQUIPMENT
Connection DC / AC connection
SUNCLIX / spring-loaded Terminal
Screen
Chart
Interface: RS485 /.Bluetooth / Webconnect
Optional / Yes / Yes
Multifunction relay / Power Control Module
Yes / optional
Warranty: 5 / 10 / 15 / 20 / 25 years
Yes / optional / optional / optional / option
Certifications and approvals (others on request)
AS 4777, C10/11, this CIS 0-21 (> 6 kWp), 504381, G59/2, G83/1-1, IEC 61727, MEA2 NEN 50438, NRS 097-2-1, PEA2, PPC, PPDS, RD1699, RD 661/2007, if 4777, UTE C15-712-1, VDE-AR-N 4105, VDE0126-1-1
Specifications
| | |
| --- | --- |
| Maximum PV input voltage | 1000 V |
| Power | 12250 VA |
| Monophasé / Triphasé | Triphasé |
| Nombre de MPPT | 1 MPPT |