Display all pictures
Sermatec 5kW 48V hybrid inverter
Sermatec
More info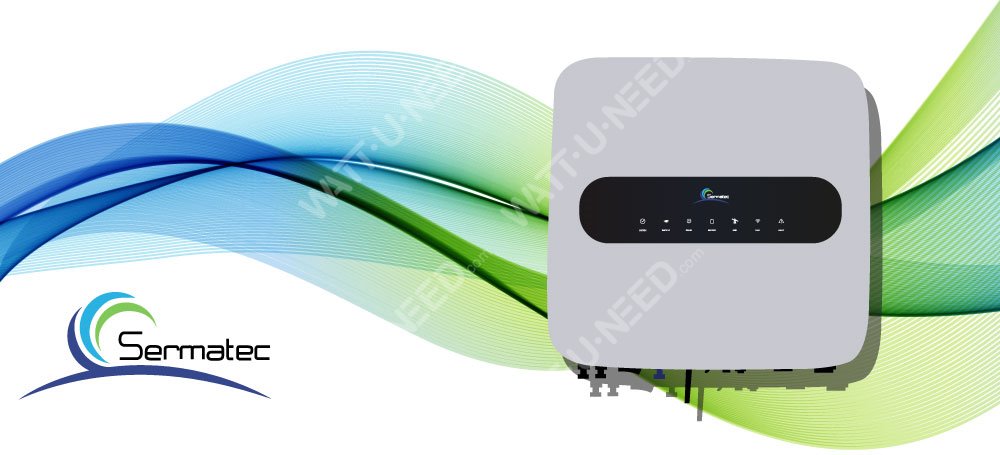 It allows users to produce their own energy, to obtain certain economic benefits.
When solar energy is sufficient, the inverter draws energy from the PV station to power consumers, and the remaining power will charge the energy of the batteries. The inverter automatically powers the battery charge.
When the battery's energy runs out, the inverter takes power from the grid, powers consumers and recharges the battery.
This all-or-nothing network inverter can be installed indoors or outdoors.
APP setting
Automatic match
Multi-languages
Self-diagnosis, maintenance-free
---
Simple installation

Use manual and installation video
Installing modularization
International standard cables
---
Variety

Compatible with various input sources
Ufepo4 compatible - lead battery
Solar access, network and generator
Soon, the ability to put several inverters in parallel (under development)
On-off-grid mode switching time less than 10 ms, can be used as UPS
Single-phase, three-phase output for residential and commercial applications
---
Efficiency
High efficiency at 99%
Advanced tracking technology to improve the efficiency of the PV station
High-precision MPPT control algorithm and INV algorithm allowing a high-efficiency network connection and autonomous energy conversion.
---
Security

Self-protection technology
Large voltage and frequency input
IP65 protection
Automatic air cooling
Stable operation at altitude, high temperature and very humid environment
---
Intelligence

The intelligent management system imposes self-operation
WIFI, CAN, RS485, USB (optional), GPRS (optional) Multiple monitoring modes
---
Check the status of your daily, monthly and annual production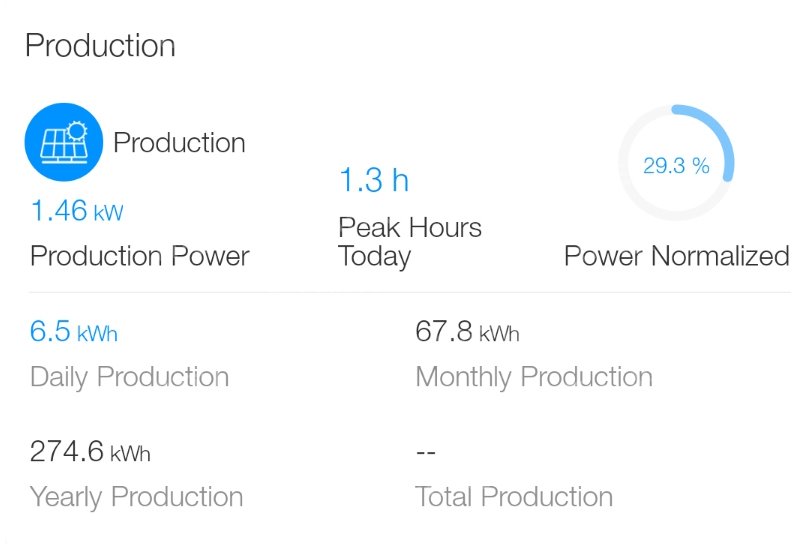 ---
You can look at your consumption from your facility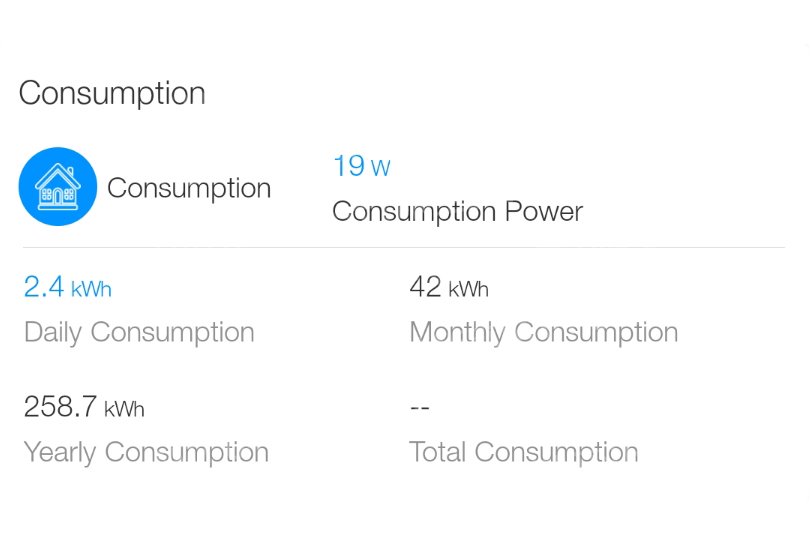 ---
Analyze the energy taken from the grid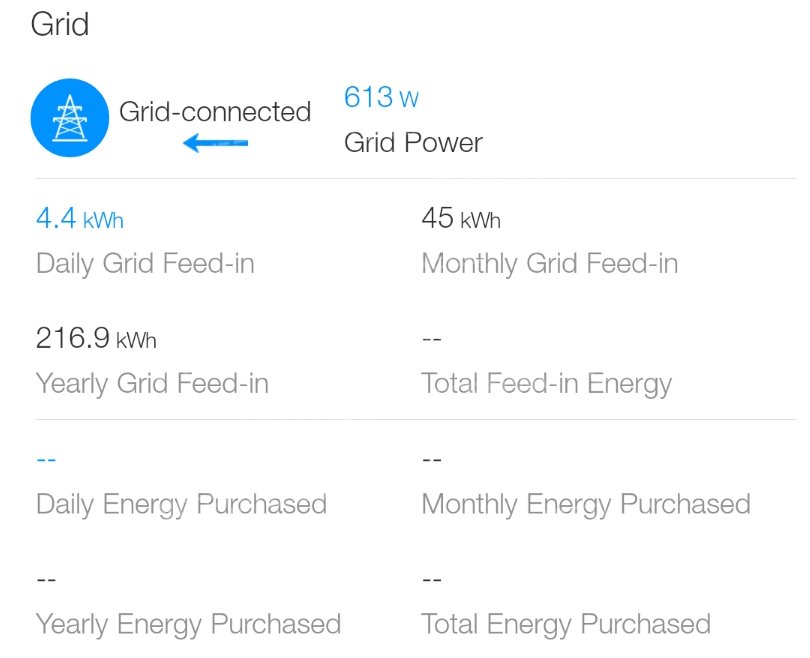 ---
View your batteries' charge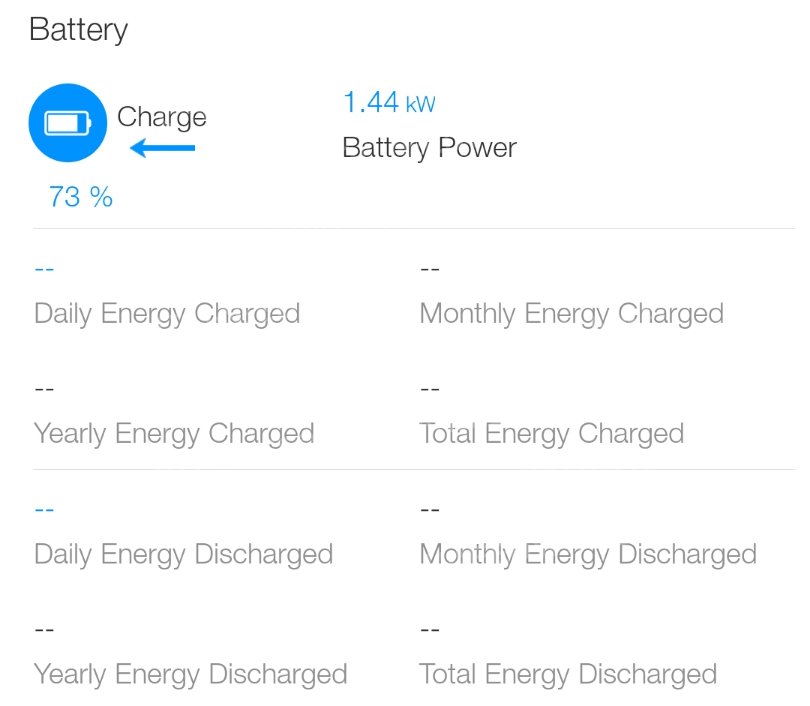 ---
Explicit graphs containing information on daily, daily, annual and total self-use
Daily production (self-use/self-powered/battery charge);
Daily consumption (Product, purchased electricity, battery discharge).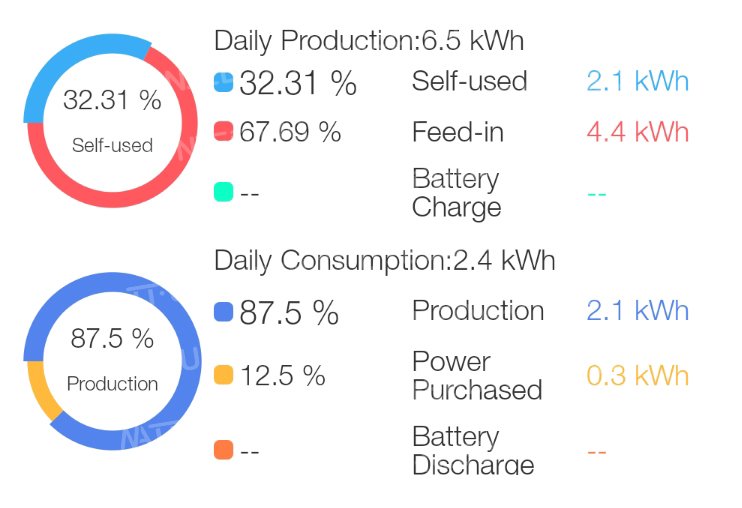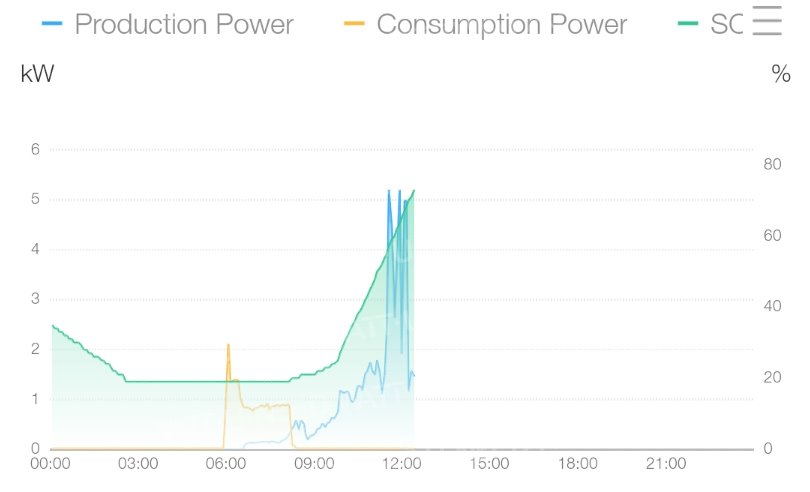 ---
Conversion efficiency
---
To download the Sermatec app directly to your phone, you can scan this QR CODE directly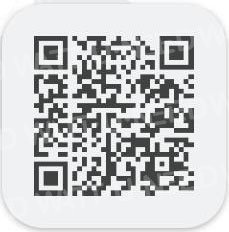 ---

Remote monitoring by WATTUNEED
With remote Pro monitoring, we can help you manage and set up your installation.
Example: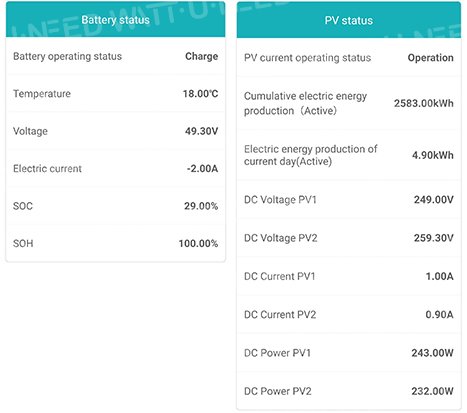 We have the ability to visualize the status of your batteries;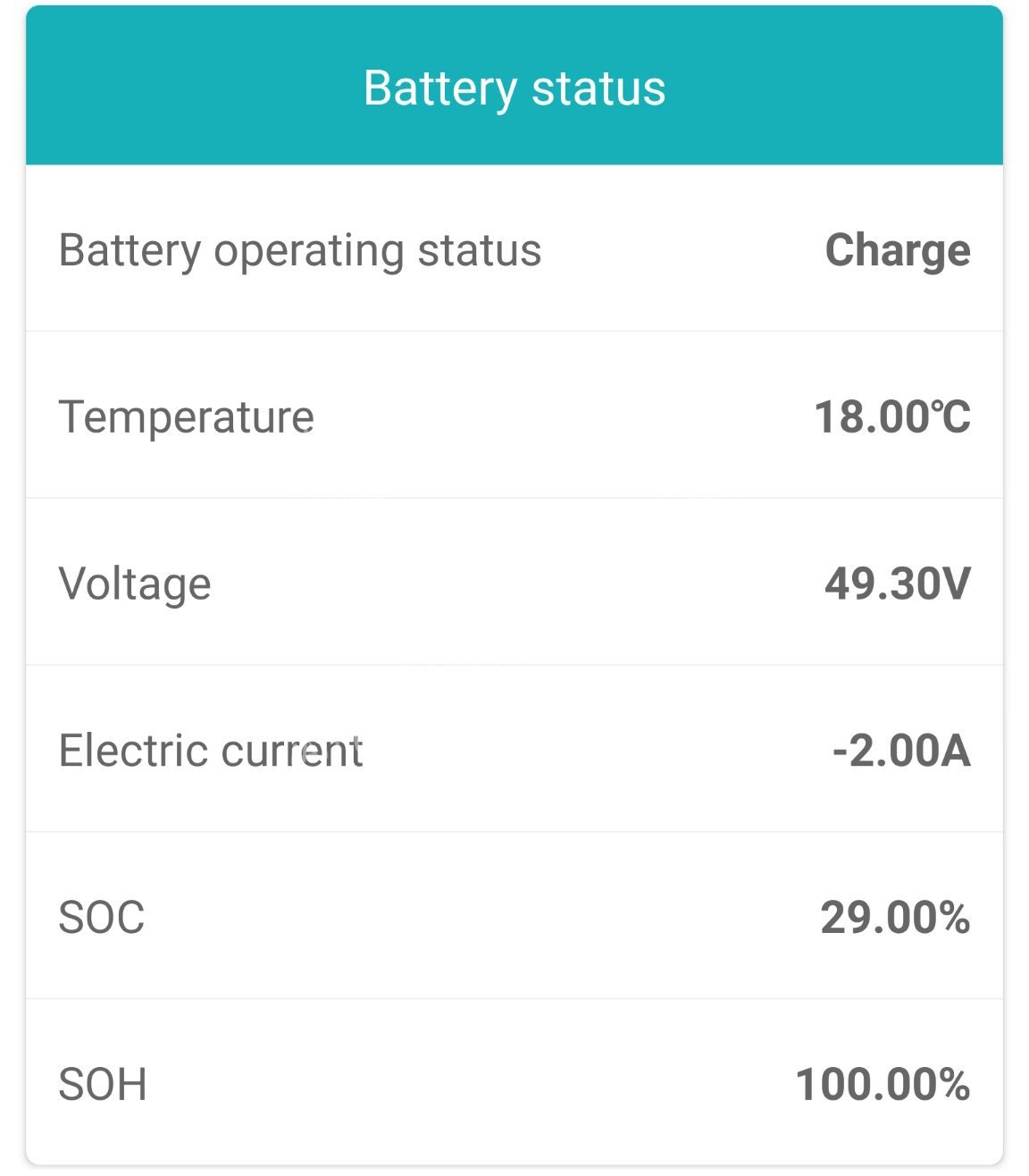 Your signs;
Your inverter;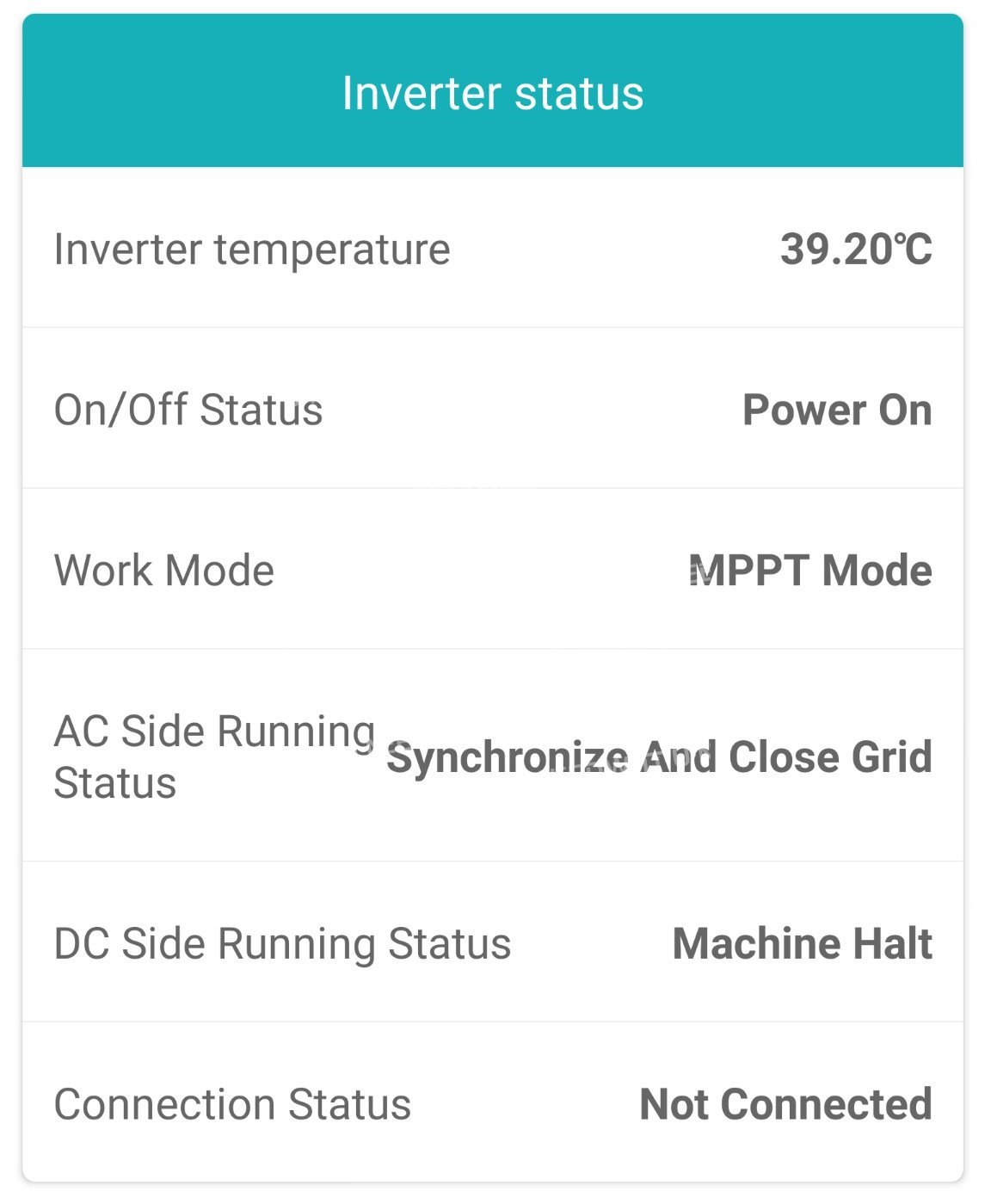 Network information;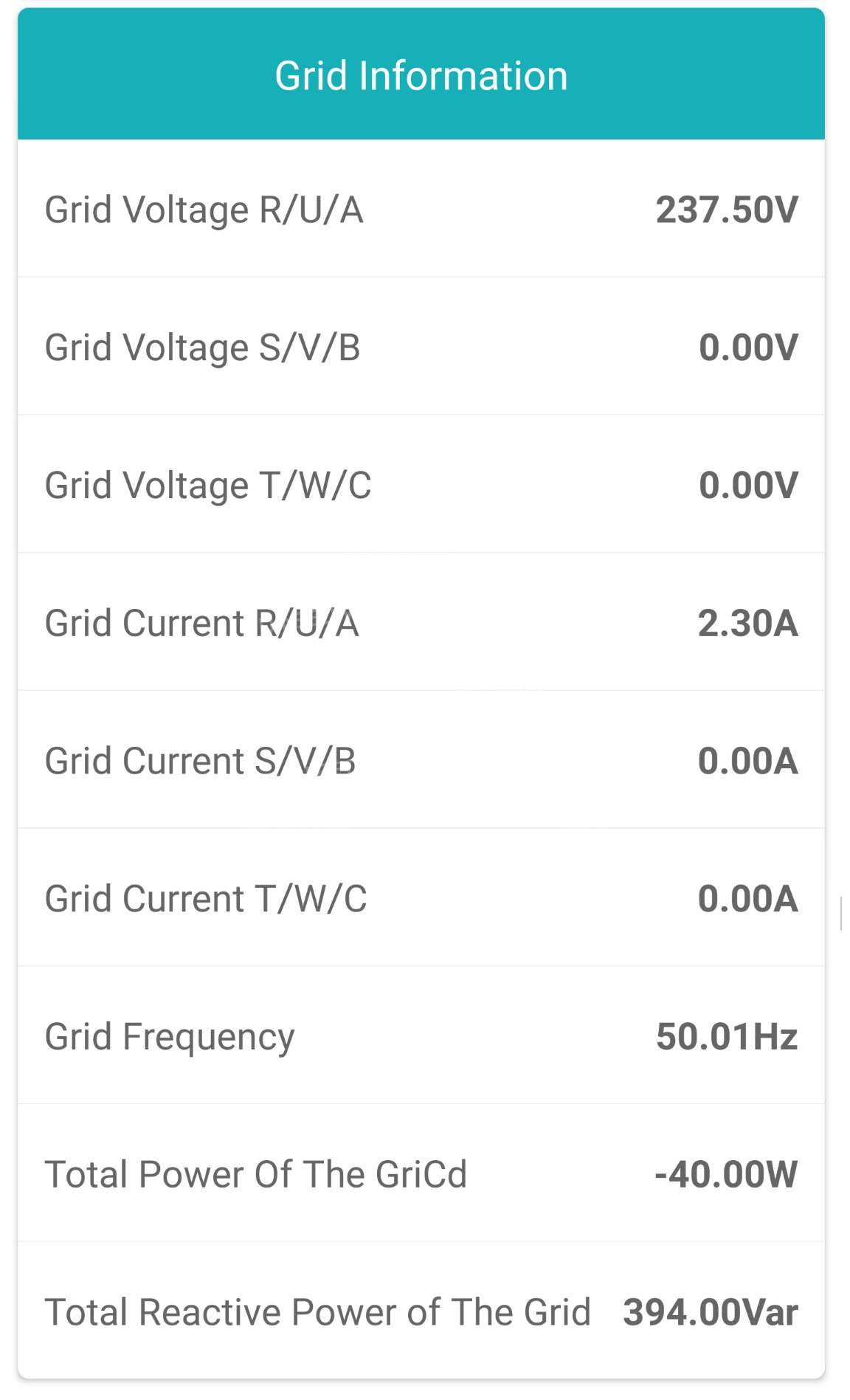 General information.
---
Characteristics
Model
SMT-5K-TL-UN
PV INPUT (DC)
Dc power max. recommended
6000
DC Rated Power (W)
5000
Max. Continuous Tension (V)
580 V
MPPT voltage range (V)
125-550 V
Start-up tension (V)
125
Maximum entry current (A)
11 A
Maximum current protection (A)
15
Number of MPPT trackers
2
DC Output (Drums)
Battery type
Li-Ion or Lead-acid
Nominal battery voltage (V)
48
Battery voltage range (V)
40-58
Battery capacity (Ah)
Programmable as needed
Load curve
3 steps
Max. Charge tension (V)
60
Max. Charge Current (A)
70
Over-intensity protection (A)
100
Maximum charge power (W)
4600 set-up
Maximum load efficiency (%)
95
Maximum discharge current (A)
100
Maximum discharge power (W)
4600
Maximum discharge yield (%)
96
Entry (AC)
Network voltage range (V)
170V-280V AC
Network frequency (Hz)
50Hz/60Hz
Network input power (W)
6000
Maximum entry current (A)
15
Exit (AC)
Grid type
Phase
Rated network power (W)
5000
Peak power (off-grid)
110% charge: 30 minutes charge 120%: 5 minutes 150% charge: 5S
Nominal output
50/60Hz; 230vac
Exit beach
45-55Hz/55-65Hz; 180-270Vac
Maximum output current (A)
22.8
Over-intensity protection (A)
32
Total harmonic distortion (THD, rated power) (%)
3
Moving power factor
-0.9 - 0.9
Backup output (with battery)
Grid type
Monphasé
Nominal Emergency Power (W)
4600
Nominal output
50/60Hz; 230vac
Exit beach
45-55Hz/55-65Hz; 180-270Vac
Maximum output current (A)
15
Over-intensity protection (A)
25 kg
Peak Exit Power (W)
4800W 5Mins 6000W 5S
Total harmonic distortion (THD, rated power) (%)
3
Moving power factor
-0.9 - 0.9
Instant recovery time
20ms
Peak factor
03:01:00
UPS Switch time (MS)
10ms
Efficiency
MPPT Efficiency (%)
99,9
Efficiency of Europe (%)
97
Maximum return.
97,6
Battery charge/discharge efficiency (%)
$95
Protection
Anti-island protection
Integrated
CC Switch (PV)
Integrated (optical)
Protection against outfaite current overtensions
Integrated
Short-circuit protection
Integrated
Protection against exit surges
Integrated
Certifications and standards
Network regulation
VDE 0126/VDE-AR-N4105/G83-2/ AS 4777.2/EN50438/CEI 0 -21
Safety regulations
IEC/EN 62109-1, IEC/EN62109-2
Emc
IEC/EN 61000-6-2, IEC/EN 61000-6-3
General data
Size (Large-Height-Deep mm)
495*516*152
Weight (kg)
25
Mounting
Wall support
Room temperature range
-25-60 degrees Celsius
Relative humidity
0-95%
Maximum operation. Altitude (m)
4000 (3000m decommissioning)
Degree of protection
IP65
Environmental category
Outdoors and indoors
Degree of environmental pollution
Degree1,2,3
Topology
No transformer
Cooling
Natural convection
Noise (db)
25
Display screen
LED - APP
Communication style
Wi-Fi, RS485, CAN
Standard warranty
5 years/Extension to 8 years (optional)
Specifications
| | |
| --- | --- |
| Type of need | Prosumer |
| Voltage | 48V |
| MPPT/PWM | MPPT |
| Power | 5 kW |
| Nombre de MPPT | 2 MPPT |
| Protection IP | IP65 |