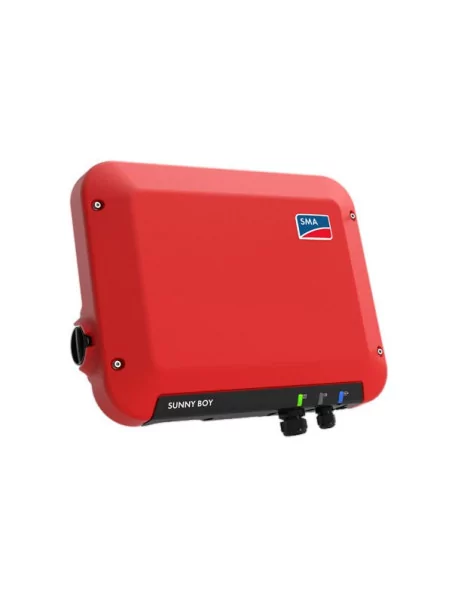 Sunny Boy SMA 2.5
SMA
More info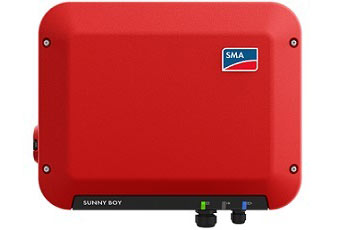 description
The new Sunny Boy 1.5 and 2.5 inverters are the ideal solution for small photovoltaic installations.

Easy to set up, the inunnator is compatible with a wide range of photovoltaic panels thanks to its extended voltage range (80 - 600V) which makes it very flexible while displaying excellent performance.
Small in size, it is also particularly light. It fits easily indoors or outdoors
The assembly is easy both indoors and outdoors thanks to its sturdy and lightweight case, ideal for small photovoltaic installations.
---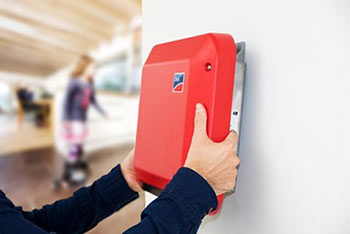 Characteristics
Yield up to 97.2%
Without a transformer
Maintenance-free thanks to convection cooling
DC SUNCLIX Connection System
Easy to install
Extended entry voltage range
WLAN interface and Speedwire included
Monitoring the installation on smartphone /tablet (WebUI interface)
---
Yield curve

---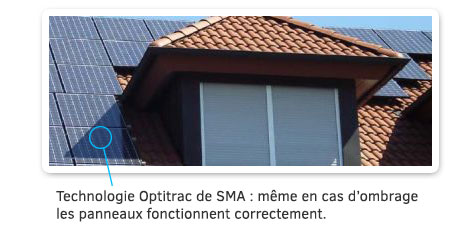 Optitrac Technology
OptiTrac Global Peak is an additional feature of the proven MPP tracker "OptiTrac" and is activated on this inunr
This is used in the case of partially shaded photovoltaic installations. Even in this configuration, this special operating mode ensures that the panels operate continuously at the maximum power point, with no significant impact on performance (losses - 0.2%). Aurement said: even in case of shading the panels work properly.
---
Installing and commissioning
---
Setting up with WebUI
---
Technical features
Technical Features
Sunny Boy 1.5
Sunny Boy 2.0
Sunny Boy 2.5
DC Entrance
Maximum power of the photovoltaic generator
3000Wp
4000Wp
5000Wp
Maximum input tension.
600v
MPPT voltage range
160V to 500V
210V to 500V
260V to 500V
Assigned enme tension
360V
Min. input voltage/start input voltage
50V/80V
Maximum entry current. By thong
10A
Short-circuit current max. By thong
18A
Number of independent MPPT entries/strings per MPPT entry
1/1
AC exit
Assigned power (For 230V, 50Hz)
1500w
2000W
2500W
Apparent power AC max
1500VA
2000VA
2500VA
AC rated voltage
220V/230V/240V
AC rated voltage range
180V to280V
AC/beach network frequency
50Hz.60Hz/-5Hz to 5 Hz
Assigned network frequency/ assigned network voltage
50Hz/230V
Maximum exit current
7A
9A
11A
Power factor for assigned power
1
Adjustable phase-shift factor
0.8 inductive to 0.8 capacitive
Injection phases/connection phases
1/1
return
Maximum return. European return
97,2%/96,1%
97,2%/96,4%
97,2%/96,7%
Protective devices
•
DC-side disconnection device
•/•
Ground defect monitoring/network monitoring
•/•/-
DC polarity reversal protection /resistance to AC short-circuits
•
Fault current monitoring unit, sensitive to all currents
I/IIII
Protective class (according to CEI 62103)/ surge category (according to CEI 60664-1)
useless
General features
Size
460/357/122 mm (18.1/14.1/4.8 inches)
weight
9.2 kg (20.3 lbs)
Operating temperature range
-40 C to 60 degrees Celsius (-40 degrees Fahrenheit to 140 degrees Fahrenheit)
Typical sound broadcasts
25db
Self-consumption (harm)
2.0W
Topology
No transformer
Refoidissement system
Convection
Protection index
IP65
Climate class
4K4H
Maximum allowable valuer for relative air humidity (without condensation)
100,00%
equipment
DC/AX connection
SUNCLIX / Connector
View via smartphone, tablet, laptop
•
Interfaces: WLAN / Ethernet
•/•
Communication protocols
Modbus (SMA, Sunspec), Webconnect
5/10/15/20 year warranty
'/'
Certifications and approvals (other on request)
AS4777, C10/11, CE, CEI0-21, DIN EN 62109-1/IEC 62109-1, DIN EN
62109-2/IEC 62109-2, EN50438, G83/2, IEC61727, IEC62116, NBR16149,
NEN-EN50438, NRS097-2-1, VDE-AR-N4105, VDE 0126-1-1, VFR2014
SMA Smart Connected's "Country of Availability"
AU, AT, BE, CH, DE, ES, FR, IT, LU, NL, UK
Designation of type
SB1.5-1 VL -40
SB2.0-1 VL -40
SB2.5-1 VL -40
Specifications
| | |
| --- | --- |
| Maximum PV input voltage | 600 V |
| Power | 1500 VA à 2500 VA |
| Monophasé / Triphasé | Monophasé |
| Nombre de MPPT | 1 MPPT |
| Inverter power | 2500VA |