Display all pictures
Inverters TBB CF 12V / 24V - from 800 to 1600VA
TBB Power
More info
Gathered in a ultra tough case a converter and a charger!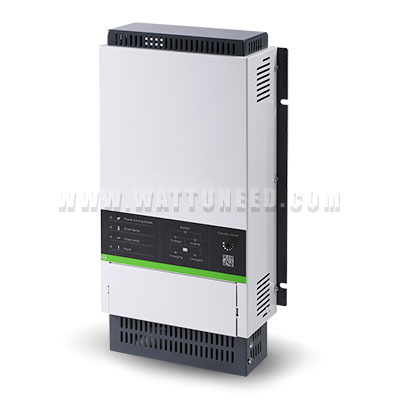 The solution for places with limited access to the public network
Inverter CF integrates a sophisticated charger, a converter to sine waves and an AC transfer switch at high speed in a single case.
It is ideal for locations where the public of electricity or limited or unreliable network access and can be used with a generator.
So, the inverter is able to manage 2 independent sources of input and switch automatically from one to the other (ex: network and generator) while assurantl' power supply particularly demanding devices such as air conditioners.
---
Robustness and performance
The unit is designed to deal with particularly demanding environments: places rugged, dust, insects, heat,...


---
Characteristics of the product
Output wave pure sine with exceptional peak power
Efficiency up to 94%,
Low consumption,
Fully programmable
Adapted for use in areas with high ambient temperature
---
Technical characteristics
Model
CF-12V-25-800 / CF-24V-15-800
CF-12V-40-1200 / CF-24V-20-1200
CF-12V-50-1600 / CF-24V-25-1600
CONVERTER
Nominal voltage of the system
12 volt / 24V
12V / 24V
12V / 24V
Output voltage
230VAC ± 2%
230VAC ± 2%
230VAC ± 2%
Output frequency
50 Hz ± 0.1%
50 Hz ± 0.1%
50 Hz ± 0.1%
Power output of the converter to 25 ° (VA)
800'S
1200'S
1600'S
Power output of the converter to 25 ° (W)

700 W

1000 W

1200 W

Power output of the converter to 40 ° (VA)
600'S
1000'S
1250 GOING
Efficiency max
12Vdc: 89% / 24Vdc: 92%
Consumption standby
10 W
12.5 W
13 W
Consumption standby - mode power save
2.5 W
3 W
3 W
Overload and overheating protection
Automatic disconnection with 3 tries to reboot
Protection against short-circuits
Autodisconnect
CHARGER
Input AC
Range power supply voltage: 200VAC - 264VAC / input frequency: 45 - 65 Hz
Battery charge current
25 / 15
40 / 20
50 / 25
Battery type
AGM / GEL / traction / semi / LiFePo4
GENERAL
Case
Steel
Battery connection
2 x nuts M8
Dimensions
44 0 x 224 x 92 mm
Weight
10.5 kg


11,65 kg
11,91 kg
Cooling
Fan
Protection
IP20
Specifications
| | |
| --- | --- |
| Voltage | 12V / 24V |
| Power | 800 - 1600 VA |
| Monophasé / Triphasé | Monophasé |