Display all pictures
SMA Sunny Boy 2.0
SMA
More info
The new series for small PV systems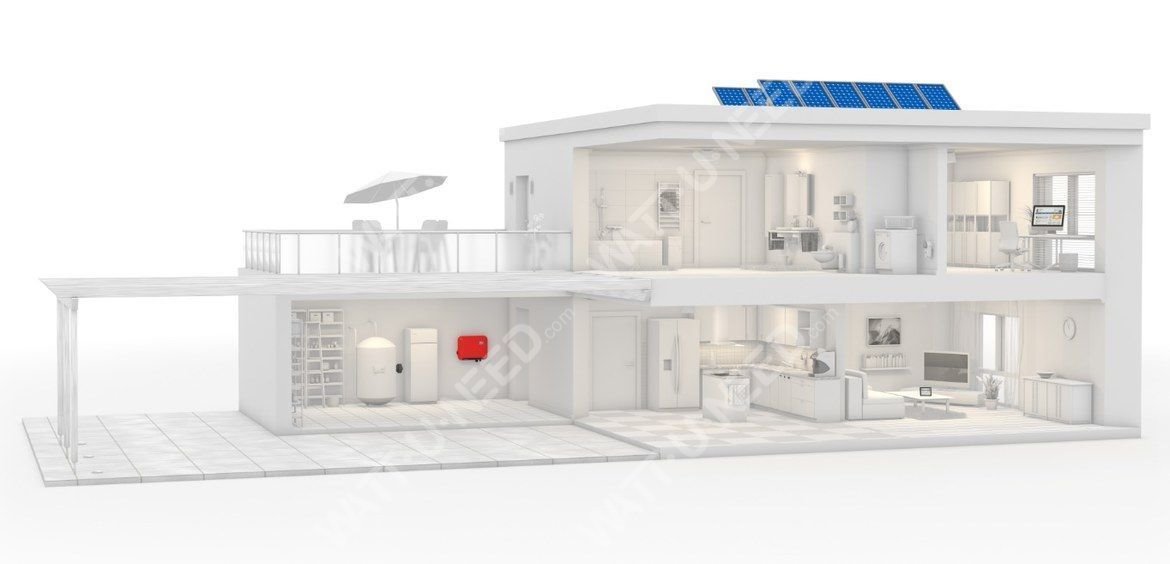 Solar power worth the effort: the new Sunny Boy 2.0 is the inverter that is perfect for guests wishing to take advantage of the enormous potential of their small photovoltaic installation. It allows among others an increase in the share of consumption, it is usable in many ways and very easily fits into the home network. Moreover, it presents many
advantages during installation and commissioning of its innovative construction and its new communication concept. Direct communication with the ADM Energy Meter allows to reach not only the required 70% reduction in Germany, but also a reduction of load to 0%.
---
Simplicity
Thanks to a new concept of insallation
Mode of construction innovative the Sunny Boy 1.5/2.0/2.5 facilitates not only the facility, but also allows a fast DC and AC connection. Its low weight of 9 kg for example allows it to be hung using two screws only - without any additional wall mounting. Commissioning is simple too, indeed the interface integrated user (Web UI) allows you to perform the necessary settings in a jiffy - without having to open the lid.
• Quick commissioning through Web UI with intuitive operation
• Easy installation thanks to the low weight of 9 kg and intelligent connection concept
• Voltage range of extended entry of 80 V to 600 V
• Flexible choice of panels
---
Informative
Thanks to an innovative communication concept
In terms of communication also, the Sunny Boy 1.5/2.0/2.5 manages to convince to the essential: the user (Web UI) intuitive interface allows the monitoring data of the installation on any smartphone, Tablet, laptop or PC simply. To do this, the user can choose between a local monitoring and surveillance online via Sunny Places and Sunny Portal.
New concept of communication with Web UI
Data monitoring of the installation on all smartphones and tablets
Selection between a local monitoring and surveillance online via Sunny Portal and Sunny Places
Integrated Ethernet and WLAN interface factory
Professional surveillance via Webconnect with the Sunny Portal Professional Package
---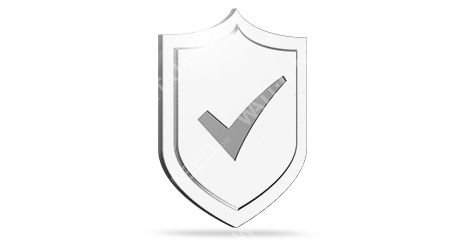 SMA Smart Connected
Investment security guaranteed
With SMA Smart Connected, SMA is the first manufacturer to offer supervision free and automatic inverter which allows photovoltaic Installer to ensure fast and targeted services to its customer. ADM informed proactively photovoltaic installation owner or installer of any malfunction of the inverter. The time of diagnosis and downtime are thus minimized, all to the benefit of the owners of photovoltaic installations and installers. If a replacement is necessary, ADM shipping the ups to exchange free of charge and as soon as possible.
---
SMA SMART CONNECTED - OPERATION

Activation of SMA Smart Connected

As an installer, you enable SMA Smart Connected during the recording of the installation on Sunny Portal and this starts automatic monitoring by SMA inverters.
Automatic monitoring of the inverters

ADM performs automatic and permanent of the inverter control in order to detect operating problems. You and your client take advantage of the experience of longtime ADM.

Proactive communication

After having diagnosed and analyzed a mistake, ADM immediately informs the installer and the customer by e-mail. All parties are thus prepared for the correction of errors, which minimizes downtime and saves time and money. In addition, regular performance reports provide valuable information on the overall system.
Alternative service

If a device needs to be replaced, ADM automatically book a new UPS within a period of 1 to 3 days after the diagnosis of error. As your Installer, you can thus anticipate the owner's request and proceed with the replacement of the inverter.
Service performance

If the replacement UPS cannot be delivered within a period of 3 days, the owner of the facility is entitled to seek compensation on behalf of ADM.
SMA Smart Connected is available in at the, AT, BE, CH, are, en, IT, LU, NL, UK
---
Technical characteristics
Model

Sunny Boy 2.0

(DC) input

Maximum load of the photovoltaic generator

Wp 4000

Input voltage max.

600 V

MPP voltage range

210 v to 500 V

Rated input voltage

360V

Input min voltage / input startup voltage

50V/80V

Input per string

10A

Short-circuit current per string

18A

Number of entries independent MPP / strings by entry MPP

1/1

Output (AC)

Rated power (for 230V, 50 Hz)

2000 W

Apparent power AC max.

2000 WILL

Rated voltage AC

220 V / 230 V / 240 V

The nominal AC voltage range

180 v to 280 V

Frequency AC/Beach

50 Hz, 60 Hz / −5 to + 5 Hz Hz

Rated network frequency / voltage of system assigned

50 Hz / 230 V

Maximum output current

9A

Power for the rated power factor

1

Adjustable phase shift factor

0,8 inductive to 0.8 capacitive

Phases of injection / connection phases

01/01/19

Performance

Maximum performance / European performance

97.2% / 96.4%

Protection devices

Disconnection device side DC

●

The ground fault monitoring / network monitoring

●/●

DC polarity protection / resistance to AC circuits / galvanic separation

●/● / -.

The fault current monitoring unit, sensitive to all currents

●

(According to IEC 60664-1) Overvoltage category (according to IEC 62103) protection class

I/III

Protection against the currents of back

Useless

General characteristics

Dimensions (L, H, P)

460 / 357 / 122 mm (18.1 / 14.1 / 4.8 inches)

Weight

9.2 kg (20.3 lb)

Operating temperature range

−40 ° C to + 60 ° C (−40 ° F to + 140 ° F)


Emissions, noise, typical

< 25 dB

Consumption (night)

2.0 W

Topology

Without transformer

Cooling system

Convection

Protection (according to IEC 60529)

IP65

Climate class (according to IEC 60721-1-3-4)

4K4H

Maximum value allowed for the relative air humidity (without condensation)

100.00%

Equipment

Connection DC / AC connection

SUNCLIX / connector

Display via smartphone, Tablet, computer laptop

●

Interfaces: WLAN / Ethernet

●/●

Communication protocols

Modbus (SMA, Sunspec), Webconnect

5, 10, 15, 20 year warranty

● / O / O / O

Certifications and approvals (others on request)

AS4777, C10/11, CEI0-21, 62109-1/IEC 62109-1, DIN DIN IN
62109-2/IEC 62109-2, EN50438, G83/2, IEC61727, IEC62116, NBR16149,
NEN-EN50438, NRS097-2-1, VDE-AR-N4105, VDE 0126-1-1, VFR2014

Availability of SMA Smart Connected country

AT THE, AT, BE, CH, A, ARE, EN, IT, LU, NL, UK

The type designation

SB2.0 - 1VL-40
Specifications
| | |
| --- | --- |
| Weight | 9,2 Kg |
| Monophasé / Triphasé | Monophasé |
| Width | 460 mm |
| Height | 357 mm |
| Thickness | 122 mm |
| Inverter power | 2000VA |