SMA sunny island 6.0H - 8.0H
Display all pictures
SMA Sunny Island inverters 6.0H and 8.0H.
For the management of 3 kW to 300 kW systems in self- consumption or as backup power for isolated installations and for grid-connected installations.

Please, select your model: SMA Sunny Island 6.0H OR 8.0H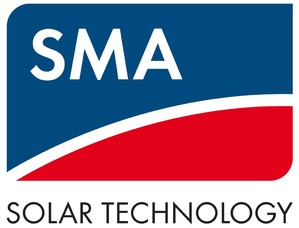 More info
By buying this product you can collect up to 378 loyalty points. Your cart will total 378 points that can be converted into a voucher of 113,40 €.
More info
" Sunny Island : solid and high performance "
Description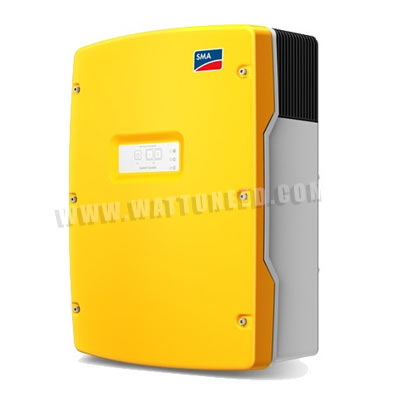 Flexible
Suitable for 3 to 300 kW system
Multicluster Technology compatibility


Easy to use / install
OptiUse : Easy installation , simple to use
OptiBat : displaying the state of charge
Complete management of remote site
Configuration and monitoring using the Sunny Remote Control

Efficient
high efficiency
Intelligent battery management for maximum durability
Intelligent load management

Resistant
indoors and outdoors environment
Excellent resistance to dust , humidity and temperature variations
OptiCool : very wide temperature range
OptiPower : operation even in problematic situation

Commissioning
Technical data
SMA
Sunny Island 6.0H
Sunny Island 8.0H
Operation on the utility grid or generator
Rated grid voltage / AC voltage range
230 V / 172,5 V à 264,5 V
230 V / 172,5 V à 264,5 V
Rated grid frequency / permitted frequency range
50 Hz / 40 Hz à 70 Hz
50 Hz / 40 Hz à 70 Hz
Max. AC current for increased self-consumption (grid operation)
20 A
26 A
Max. AC power for increased self-consumption (grid operation
4,6 kVA
6 kVA
Maximum AC input current
50 A
50 A
Maximum AC input power
11 500 W
11 500 W
Stand-alone or emergency power operation
Rated grid voltage / AC voltage range
230 V / 202 V to 253 V
230 V / 202 V to 253 V
Rated frequency / frequency range (adjustable
50 Hz / 45 Hz – 65 Hz
50 Hz / 45 Hz – 65 Hz
Rated power
4 600 W
6 000 W
AC power at 25°C for 30 min / 5 min / 3 sec
6 000 W / 6 800 W / 11 000 W
8 000 W / 9 100 W / 11 000 W
AC power at 45°C permanently
3 700 W
5 430 W
Rated current / maximum output current (peak)
20 A / 120 A
26 A / 120 A
Battery DC input
Rated input voltage / DC voltage range
48 V / 41 V to 63 V
48 V / 41 V to 63 V
Maximum battery charging current / rated DC charging current / DC discharging current
110 A / 90 A / 103 A
140 A / 115 A /130 A
Battery type / battery capacity (range)
Li-Ion*, FLA, VRLA /
100 Ah à 10 000 Ah (lead-acid)
50 Ah à 10 000 Ah (Li-Ion)
Li-Ion*, FLA, VRLA /
100 Ah à 10 000 Ah (lead-acid)
50 Ah à 10 000 Ah (Li-Ion)
Charge control
Processus IUoU
Processus IUoU
Efficiency / self-consumption
Maximum efficiency
96 %
96 %
General data
Dimensions (L / H / P)
467 x 612 x 242 mm
467 x 612 x 242 mm
Weight
63 kg
63 kg
Operating temperature range
-25 °C ... +60 °C
-25 °C ... +60 °C
Type designation
SI6.0H-11
SI8.0H-11
Specifications
| | |
| --- | --- |
| Voltage | 230V |
| Power | 11500 VA |
| Monophasé / Triphasé | Monophasé |