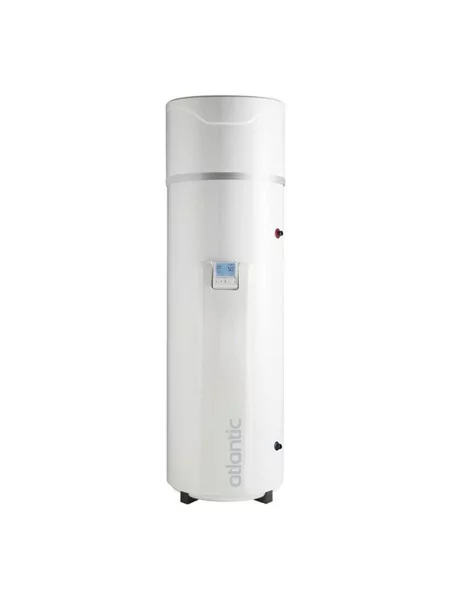 Thermodynamic water heater Atlantic Explorer V3
Atlantic
More info
" At your service for many years "
To ensure you a comfortable comfort whatever the weather conditions, Atlantic presents its latest thermodynamic water heater, Explorer. This productive and profitable solution for domestic hot water production uses sustainable, clean and free energy from the ambient air; an ideal source of energy, heating your sanitary water, even at night or in bad weather.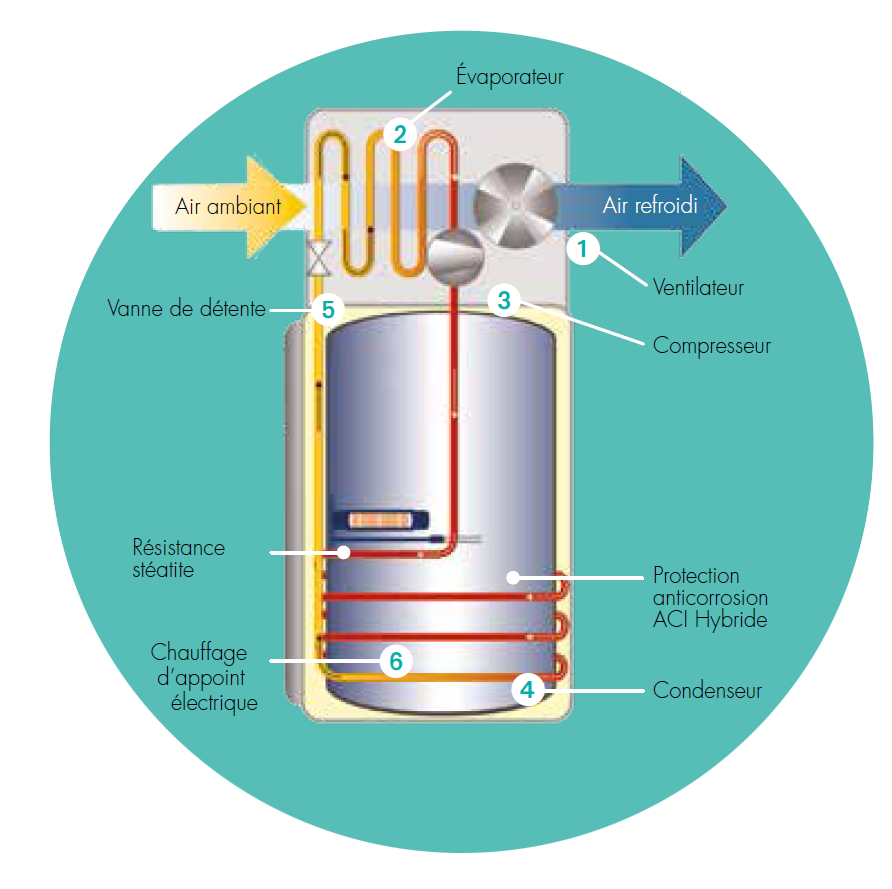 For its operation, the thermodynamic water heater follows the same principle as that of a heat pump: heat is extracted from the outside air and is used for heating the water in the tank.
The fan (1) sucks the ambient air. The heat contained in this sucked air is emitted with the refrigerant gas (2). This gas is compressed in the compressor (3) by which it continues its heating and becomes liquid. In the condenser (4), this fluid transfers its accumulated heat to the water in the tank. Once the fluid has cooled, it passes through the expansion valve (5) where it becomes gaseous again. The electric auxiliary heater (6) is only activated when the heat pump is not able to respond to
needs.
Effictive
In order to offer you the most reliable solutions for domestic hot water production, Explorer benefits from Atlantic's best patented technologies, combining maximum tank protection and highest efficiency with a wide range of operation (-5 at + 43 ° C)
User-friendly
Easy to install thanks to adjustable air inlets and outlets, quiet and user-friendly solution with intuitive control panel in various operating modes
Energy saver
As a renewable energy operator, Explorer works in a truly energy efficient way. Thanks to the thermodynamic operating principle, its innovative functions and its compatibility with solar energy (photovoltaic panels or solar collectors) and with a boiler installation (built-in coil), it is possible for you to save energy up to at 75% *.
Photovoltaic compatibility
When you integrate your Explorer in a photovoltaic installation, you combine two renewable energy sources which make you realize significant energy savings during the heating up of your domestic water and when using your appliances.
In combination with a solar installation, Explorer offers you a large amount of free energy. The photovoltaic panels capture the free energy of the sun and transfer it to the Explorer, which stores this energy and keeps it available. So you can, thanks to the sun and your heat pump, to heat your sanitary water without expenses and to use free of charge your appliances, whatever the climatic conditions.
Smart Control
Thanks to the Smart Control function, Explorer adapts perfectly to your lifestyle: little by little, it learns about your habits and it memorizes them, so that it can anticipate your needs and get you, day after day, the desired comfort, while optimizing your energy consumption.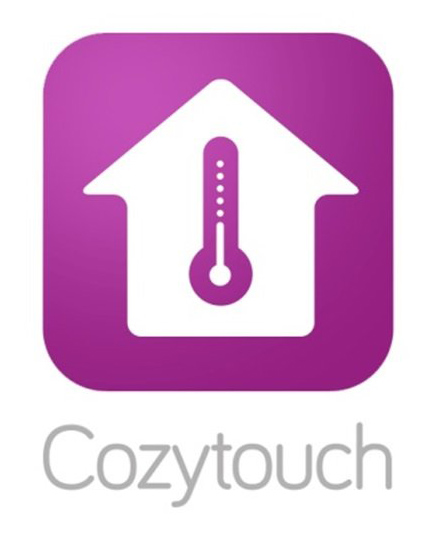 Cozytouch Technology
Explorer is compatible with the new Cozytouch technology, allowing remote control via smartphone or tablet. Cozytouch technology allows you to monitor your Explorer in real time (temperature control, power consumption, etc.), so you can fully adapt your comfort, safety and daily energy consumption to your standards. With Explorer, you fully control your daily comfort and energy saving requirements, even if you're not at home !
Specifications
Capacity (L)
(with or without coil)
200
270
Dimensions (mm)
1603 x 625 x 665
1960 x 625 x 665
Net weight without coil (kg)
85
93
Net weight with coil (kg)
100
108
Tank capacity (L)
200
270
Volume of water heated by the electrical resistance (L)
110
130
Rated water pressure (bar)
8
Power supply (V / Hz)
230 V~/50 Hz
Maximum total power consumption of the device (W)
2 465
Maximum absorbed power heat pump (W)
665
Absorbed power electrical resistance (W)
1800
Temperature range of water heat pump (° C)
50 to 62°C
Heat pump operating range (° C)
-5 to 43°C
Refrigerant R134A (kg)
1.25
1.35
Suction air flow (ambient air installation) (m3 / h)
390
COP at 20 ° C * (room temperature)
4.1
4.3
COP at 7 ° C * (room temperature)
2.79 (profil L)
2.84 (profil XL)
Sound pressure at 2m (dB(A))
37
Noise level (dB (A))
57
Heating time from 15 to 51 ° C (installation at ambient air 15 ° C) (H)
4u48
7u32
Primary coil power (kW) 60 ° C / 2 m3, 1000/1500/2000 L / H (kW)
15.5 / 16 / 16.4
Exchange area (m²)
1.2
Recirculation connection
Available for coil models
Energy class ERP
A
Data sheets and documentation