Display all pictures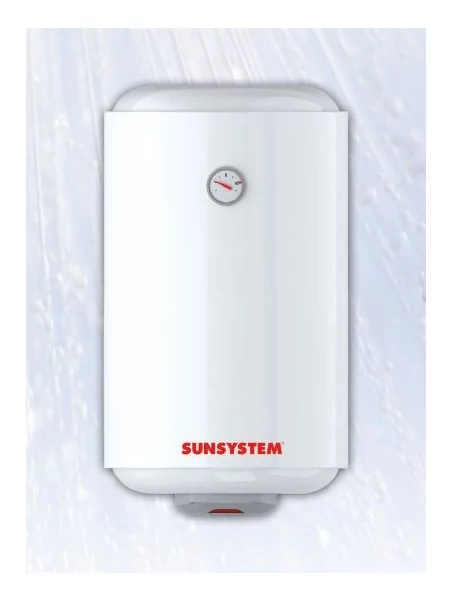 Water heater 50 or 80L wall hung MB EL NH/DH
BURNiT
More info
Wall-hung water heaters MB NH/DH - electricity powered
For domestic hot water. Easy to use and reliable. Wall-hung, for bathroom installation. For direct electric heating.
Warranty : 5 years
Diameter : 445 mm


Modifications and sizes, L:
Standard heating element /MB EL NH/ - 50, 80
Dry heating element - /MB EL DH/ - 80




Product Features:
Highly effective insulation and aesthetic steel case.


Storage tank of low-carbon steel with titanium enamel and anode protector.


Two-stage thermal protection.


NH (resistance standard) or DH (dry) type electric heating element.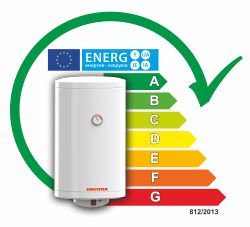 Energy Efficiency Directive 2010/30 /EU, Regulation 812/2013:
Class D for capacity from 50 to 80 Liters.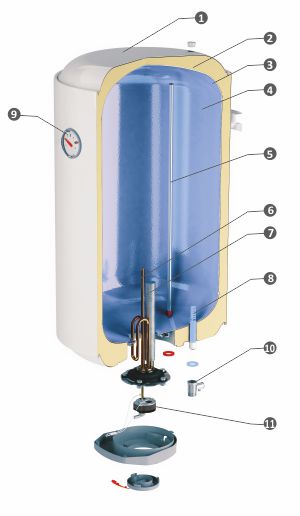 1. External casing in white
2. High efficiency thermal insulation of environment-friendly rigid PU, with thickness 20 mm
3. Water tank of low-carbon steel
4. Titanium enamel (DIN 4753-3)
5. Stainless tube for hot water
6. Electric heating element - NH (standard) or DH (dry)
7. Cathodic protection of the tank by means of sacrificial anode protector (DIN 4753-6)
8. Stratifier mounted on cold water inlet
9. Temperature indicator
10. Safety valve, 7.5 bar
11. Dual thermal electric protection
Technical specifications
| | | | | |
| --- | --- | --- | --- | --- |
| MB V EL | | NH 50 | NH 80 | DH 80 |
| Volume | L | 50 | 80 | 80 |
| Height H | mm | 620 | 865 | 865 |
| Depth F | mm | 465 | 465 | 465 |
| Diameter D | mm | ø 445 | ø 445 | ø 445 |
| Operating pressure / Max temperature | bar/°C | 7.5/95 | 7.5/95 | 7.5/95 |
| Temperature indcator | | Yes | Yes | Yes |
| Anode | | Yes | Yes | Yes |
| Heating time of water /Δt = 45°C | µac | 2.45 | 3.30 | 3.30 |
| Electric heating element | kW | 2 | 2 | 2 |
| Weight | kg | 16.5 | 22.2 | 22.2 |
| Dimension A | mm | 550 | 795 | 795 |
| Dimension C | mm | 375 | 618 | 618 |
| Dimension E | mm | 115 | 118 | 118 |
| Dimension G | mm | 300 | 300 | 300 |
| Dimension L | mm | 100 | 100 | 100 |
Data sheets and documentation