Display all pictures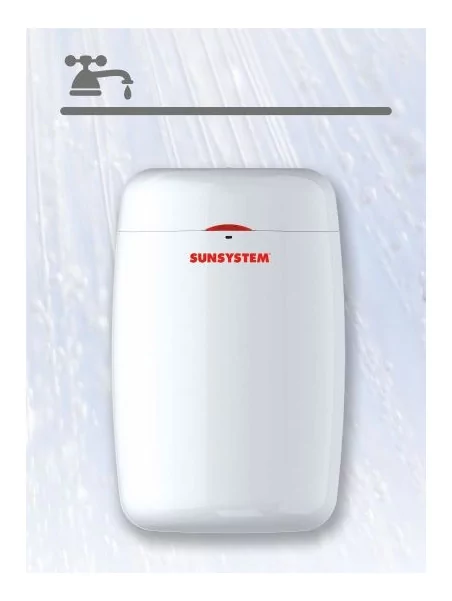 Water heater LB 10-15 US wall-hung above sink
BURNiT
More info
WALL HUNG WATER HEATERS LB AS - Under sink installation.

Easy to install and use. Compact size. For direct electric heating.
Volumes : 10 and 15 liters
Diameter : 265 and 295 mm
Orientation : Vertical


Warranty : 5 years
Product Features:


Space-saving design - above sink mounting.


Highly effective insulation and aesthetic steel case.


Storage tank of low-carbon steel with titanium enamel and anode protector.


Two-stage thermal protection.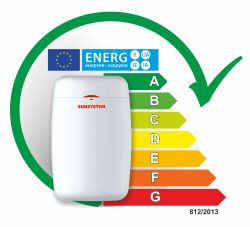 Energy Efficiency : Directive 2010/30 /EU, Regulation 812/2013:
Class B for capacity of 10 Liters. Class C for capacity of 15 Liters.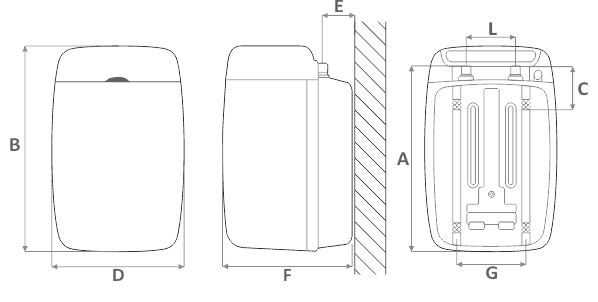 | | | | |
| --- | --- | --- | --- |
| LB US | | 10 | 15 |
| Volume | L | 10 | 15 |
| Max working pressure | bar | 7.5 | 7.5 |
| Anode protector | pcs | 1 | 1 |
| Heating element | kW | 1.2 | 1.2 |
| Heating time /Δt = 45°C/ | minutes | 25 | 35 |
| Weight | kg | 6.5 | 7.5 |
| Dimension A | mm | 380 | 420 |
| Dimension B | mm | 415 | 445 |
| Dimension C | mm | 102 | 102 |
| Dimension D | mm | 265 | 295 |
| Dimension E | mm | 73 | 93 |
| Dimension F | mm | 264 | 296 |
| Dimension G | mm | 140 | 140 |
| Dimension L | mm | 100 | 100 |